ES 9-22-22
Click image for original size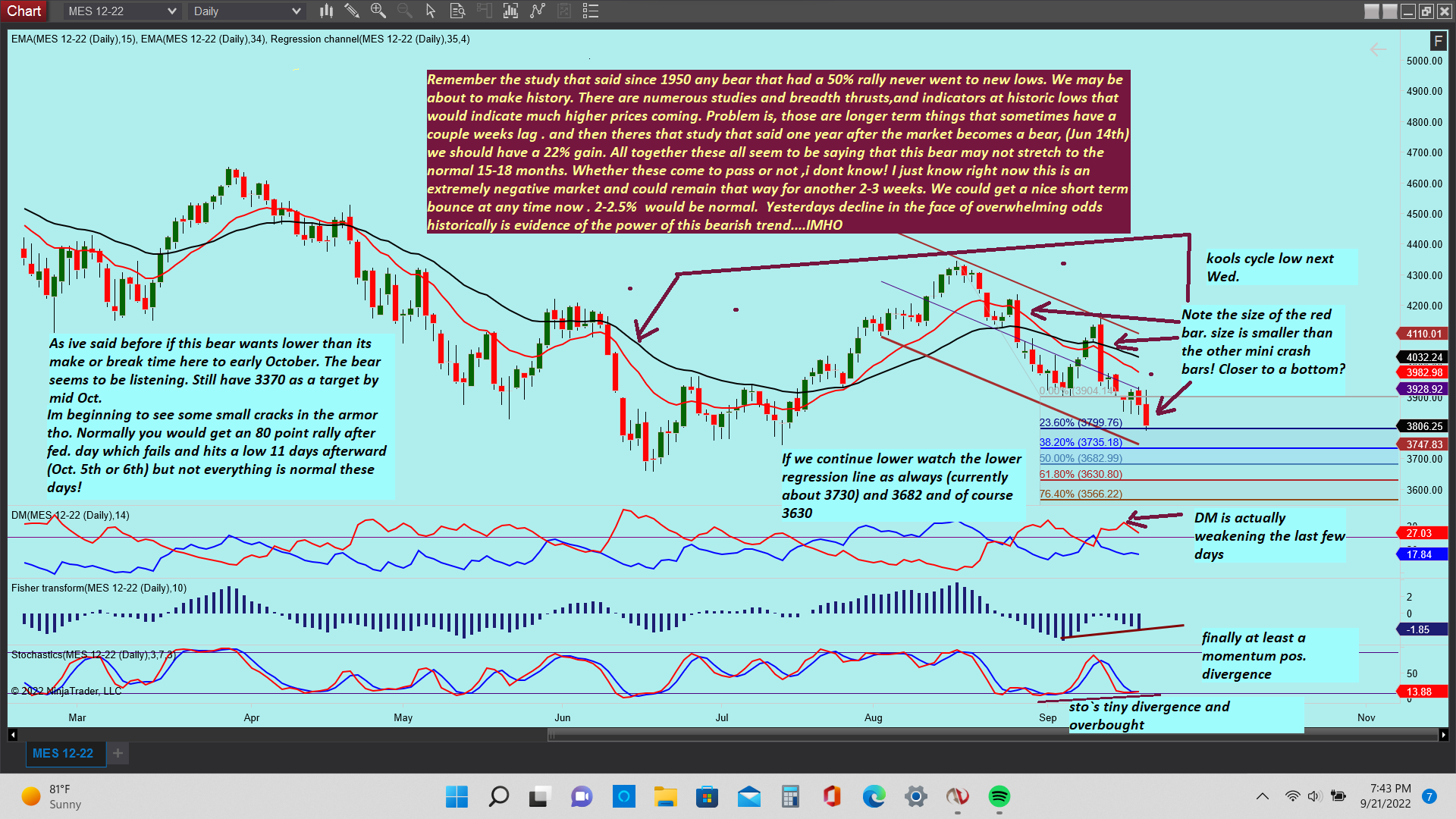 Conclusion: we are heading much lower, but were due a nice little bounce first.
Fed raised rate by an expected 0.75% yesterday
.
Click image for original size
Im going to try and buy the
Globex
low if they let me .. if stopped out ,i will try again around 3743
Mathematical progression seems to hint at 3724.50 today or tomorrow... negated on any move above 3795
Breakeven stop now, exit at 3780? (long from 3766.00 ,the fib)
Exit both contracts at 3780. Normally i would keep a runner but going countertrend in the worst seasonal period of the year in one of the most bearish weeks of the year is scary as hell! I would much rather sell a rally , even tho im expecting a post Fed rally.
well i tried around noon to sell 3792, but it only went to 3789.75. Gotta leave for a few . Good trading!
Cumulative
tick
black avg finally above zero for the first time today! It could still turn tho ...it's early