ES 10-25-22
Yesterday was acontraction in daily range and in volume. This could be infering a short term pullback. Whether that develops or not, the decline ifit happens should be short lived.imho!
Click image for original size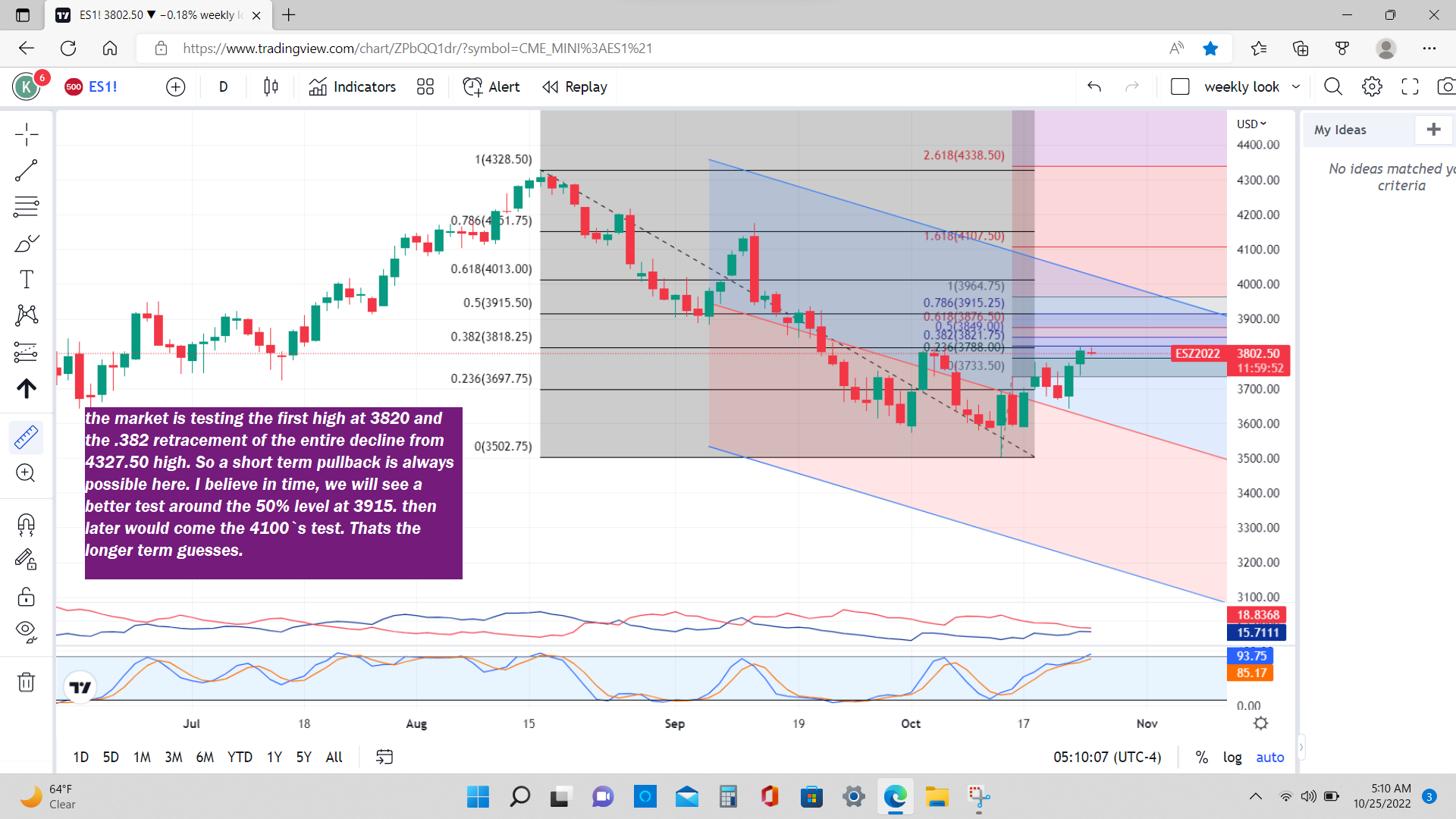 posted yesterday per Bespoke. The future looks good , not so much for next week tho! "Today was the 10th time since $
SPY
began trading in '93 that it gained 1%+ on Monday after ending the prior week with a 2%+ gain."
Click image for original size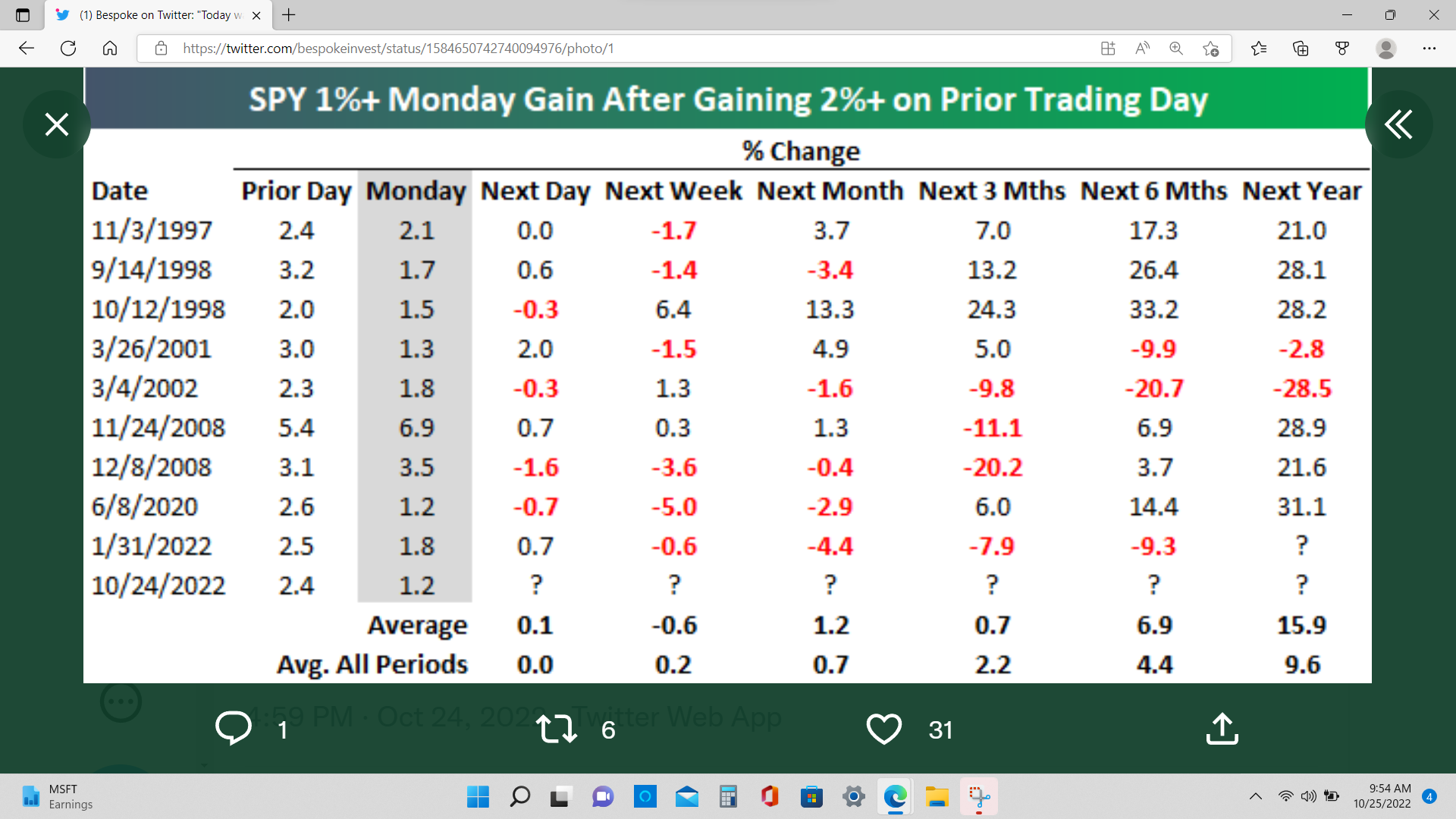 the avg daily range is currently 95 points and todays low is 3790, so this could travel a good distance farther today. Next resistance is around 3860, then 3875, and 3890 according to Gann. I have 3849, 3876.50 and 3895
if your not long yet , you should be cause i think we got at ;least 30-40 more points to go
Im covering my long scalps at 3873 if i can . It getting late in the day for me