Kevin Warsh
Kevin Warsh
Definition of 'Kevin Warsh'
Kevin Maxwell Warsh is a member of the Board of Governors of the Federal Reserve System. He took office on February 24, 2006 to fill an unexpired term that ends on January 31, 2018. Having been born on April 13, 1970 he is the youngest appointee in Federal Reserve history.
Click image for original size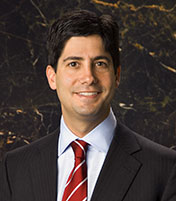 Do you have a trading or investing definition for our dictionary? Click the Create Definition link to add your own definition. You will earn 150 bonus reputation points for each definition that is accepted.
Is this definition wrong? Let us know by posting to the forum and we will correct it.