NFIB Small Business Optimism Index
NFIB Small Business Optimism Index
Definition of 'NFIB Small Business Optimism Index'
National Federation of Independent Business (NFIB) compiles the
Small Business Optimism Index
each month by surveying its members with the following 10 questions:
Plans to Increase Employment
Plans to Make Capital Outlays
Plans to Increase Inventories
Expect Economy to Improve
Expect Real Sales Higher
Current Inventory
Current Job Openings
Expected Credit Conditions
Now a Good Time to Expand
Earnings Trend
Click image for original size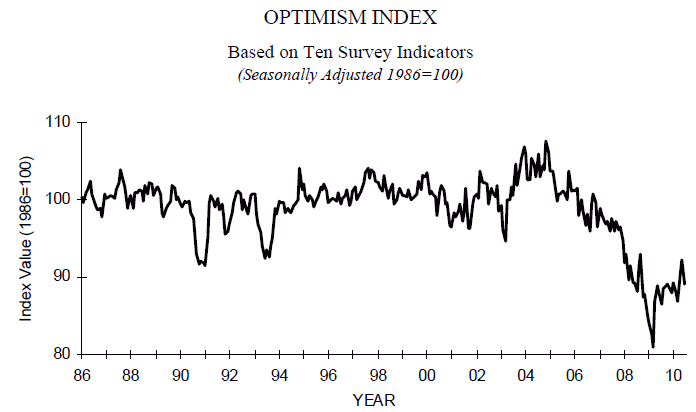 Check the Economic Events Calendar to see if this or other announcements are taking place in the next 5 days.
Do you have a trading or investing definition for our dictionary? Click the Create Definition link to add your own definition. You will earn 150 bonus reputation points for each definition that is accepted.
Is this definition wrong? Let us know by posting to the forum and we will correct it.