Daniel Tarullo
Daniel Tarullo
Definition of 'Daniel Tarullo'
Daniel K. Tarullo is a member of the Federal Reserve Board. He took office on January 28, 2009, to fill an unexpired term ending January 31, 2022.
Previously, Mr. Tarullo was Professor of Law at Georgetown University Law Center, where he taught courses in international financial regulation, international law, and banking law. Before that, Mr. Tarullo held several senior positions in the Clinton administration.
From 1993 to 1998, Daniel Tarullo served, successively, as Assistant Secretary of State for Economic and Business Affairs, Deputy Assistant to the President for Economic Policy, and Assistant to the President for International Economic Policy. He also served as a principal on both the National Economic Council and the National Security Council. From 1995 to 1998, Mr. Tarullo also served as President Clinton's personal representative to the G7/G8 group of industrialized nations.
Prior to joining the Clinton administration, he served as Chief Counsel for Employment Policy on the staff of Senator Edward M. Kennedy, and practiced law in Washington, D.C. He also worked in the Antitrust Division of the Department of Justice and as Special Assistant to the Undersecretary of Commerce. From 1981 to 1987, Mr. Tarullo taught at Harvard Law School.
Mr. Tarullo has also served as a senior fellow at the Council on Foreign Relations and as a non-resident senior fellow at the Center for American Progress. Mr. Tarullo has also held a visiting professorship at Princeton University.
Mr. Tarullo was born in November 1952 in Boston, Massachusetts. He received his A.B. from Georgetown University in 1973 and his M.A. from Duke University in 1974. In 1977, Mr. Tarullo received his J.D. (summa cum laude) from the University of Michigan Law School, where he served as Article and Book Review Editor of the Michigan Law Review.
Click image for original size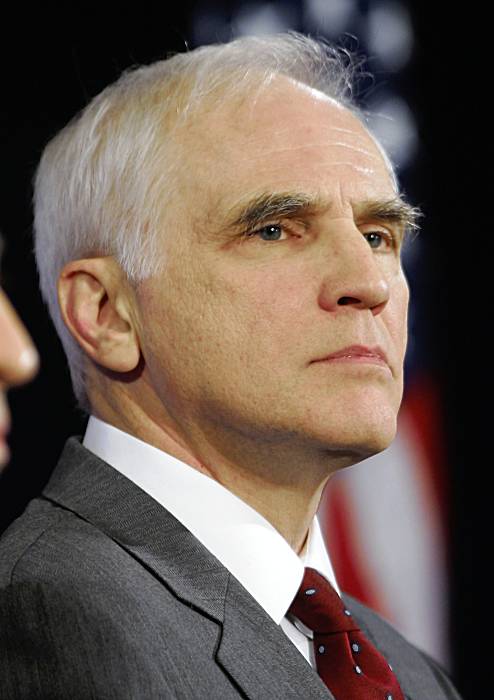 Do you have a trading or investing definition for our dictionary? Click the Create Definition link to add your own definition. You will earn 150 bonus reputation points for each definition that is accepted.
Is this definition wrong? Let us know by posting to the forum and we will correct it.