Stanley Fischer
Stanley Fischer
Definition of 'Stanley Fischer'
Click image for original size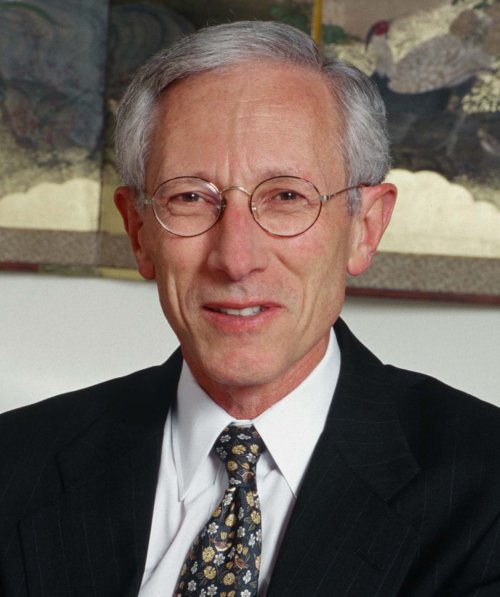 Stanley "Stan" Fischer (born October 15, 1943) is an economist and the vice chair of the U.S. Federal Reserve System . Born in Northern Rhodesia (now Zambia), he holds dual citizenship in Israel and the United States. He served as governor of the Bank of Israel from 2005 to 2013. He previously served as chief economist at the World Bank. On January 10, 2014, United States President Barack Obama nominated Fischer to be Vice-Chairman of the US Federal Reserve Board of Governors.
From January 1988 to August 1990 he was Vice President, Development Economics and Chief Economist at the World Bank. He then became the First Deputy Managing Director of the International Monetary Fund (IMF), from September 1994 until the end of August 2001. By the end of 2001, Fischer had joined the influential Washington-based financial advisory body, the Group of Thirty. After leaving the IMF, he served as Vice Chairman of Citigroup, President of Citigroup International, and Head of the Public Sector Client Group. Fischer worked at Citigroup from February 2002 to April 2005.
Do you have a trading or investing definition for our dictionary? Click the Create Definition link to add your own definition. You will earn 150 bonus reputation points for each definition that is accepted.
Is this definition wrong? Let us know by posting to the forum and we will correct it.