ES 11-13-08
Vo, red and prest, thanks for all your help today and always. Another great day trading Kool's projections and I love the abc. I don't get all the handles but I get what I am looking for.
Thanks again have a great night.
quote:

---

Originally posted by VOwater

FWIW the 15m has 935...we wont get any good projections until we have some pullbacks


---
This may be a valid projection.
Click image for original size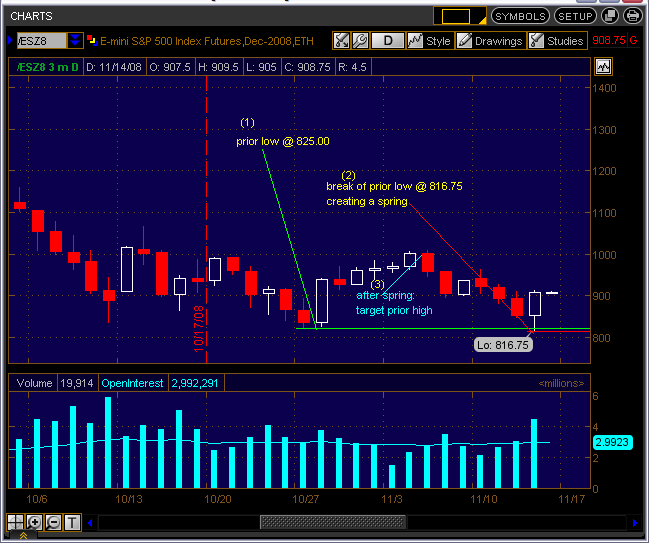 Don't know when that target might be reached
but having a plan never hurt. I'll run projections
in the morning @ 5:30am est. see if I get confirmation.