Charts for 1-8-2009
PT
outstanding Gold chart! BTW for you people not familar with trading Gold thats $100 per point!
note that the max rebound expected would be 926.25... much over that and a retest (or higher) of 942.75 comes into play
Interesting where the correction bounced and where the bounce went to on the 60M!
Click image for original size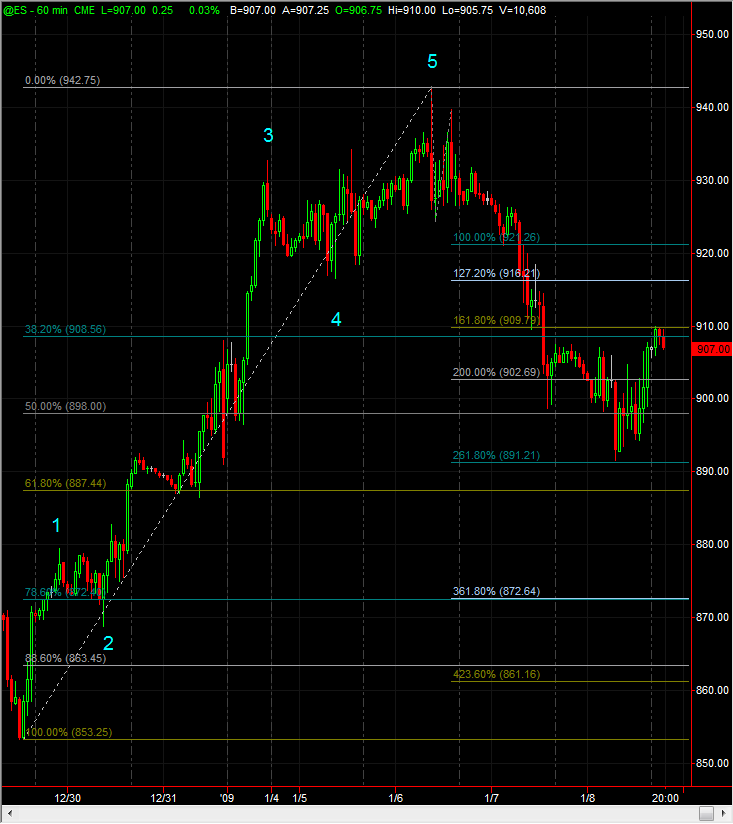 Click image for original size