Charts 2-22-09
3 hours into
Globex
open
Click image for original size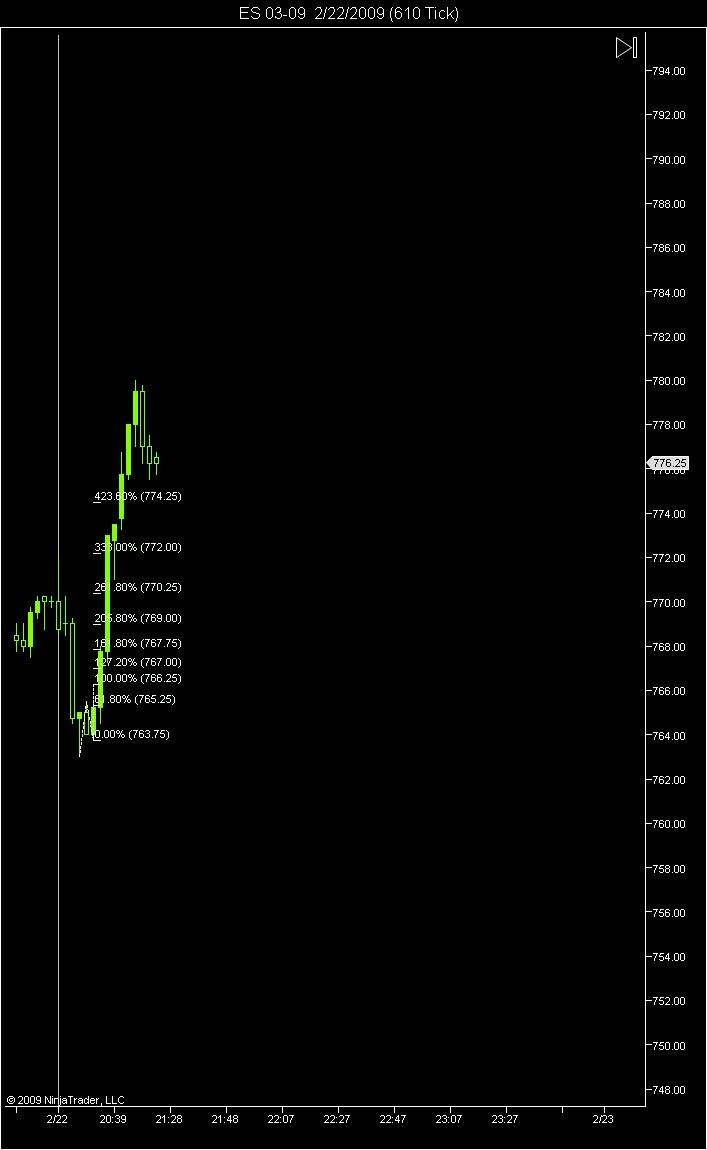 61.8% retrace to the
tick
of the down leg since Thu high of 797.00
Click image for original size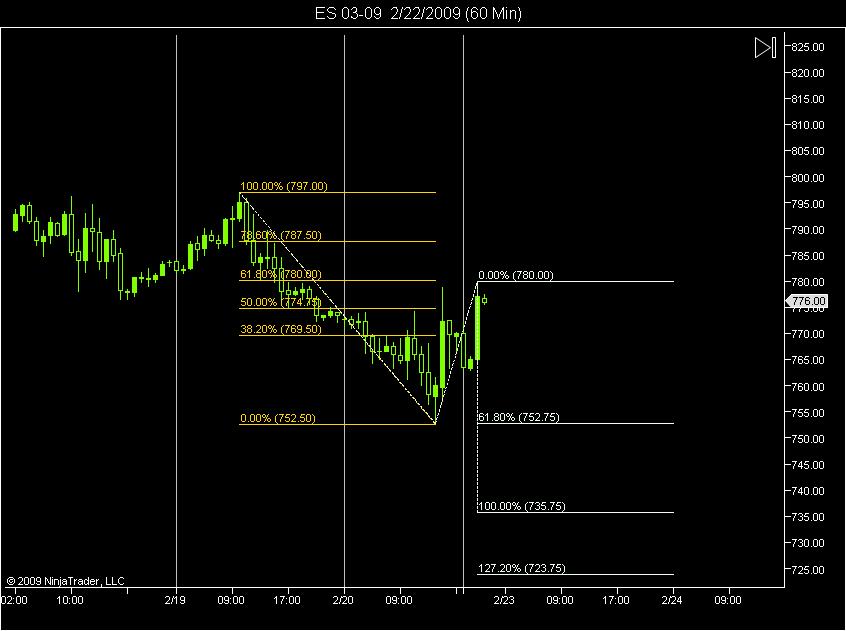 If you were short since 0520 to 0530, you have made a lot.
Really weak market. Really FUBAR.
Click image for original size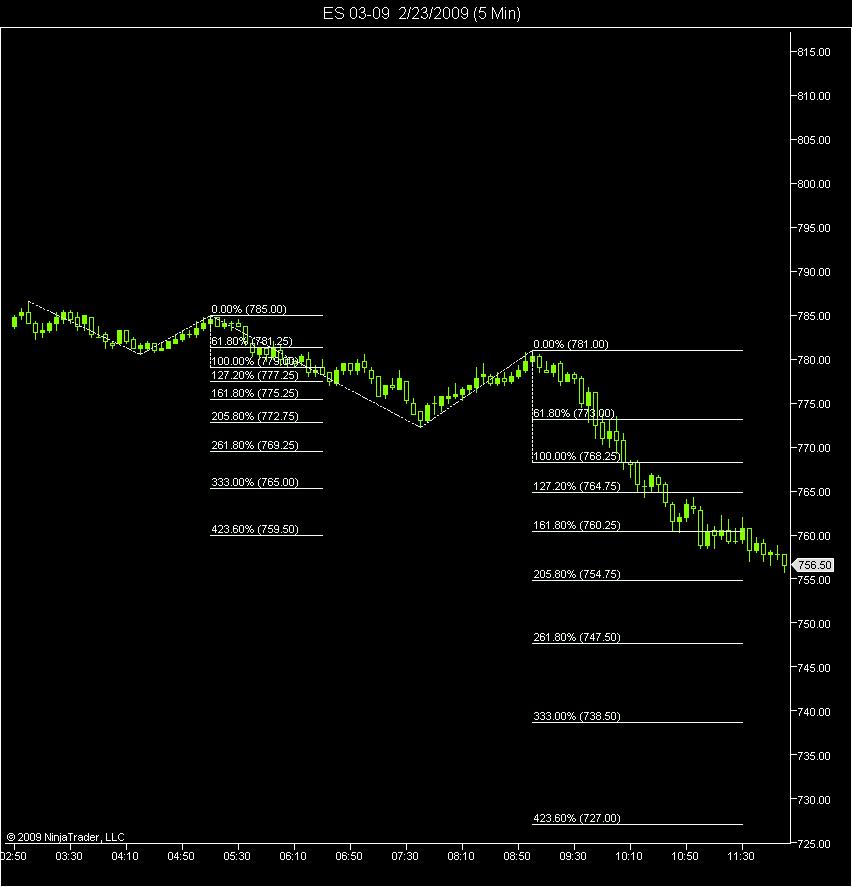 Here is how this Bearish Gartley from the above post has played out so far. I have also included the current wave count from this chart period (1 1/2 point range). The count is unusually clean and easy to spot.
Click image for original size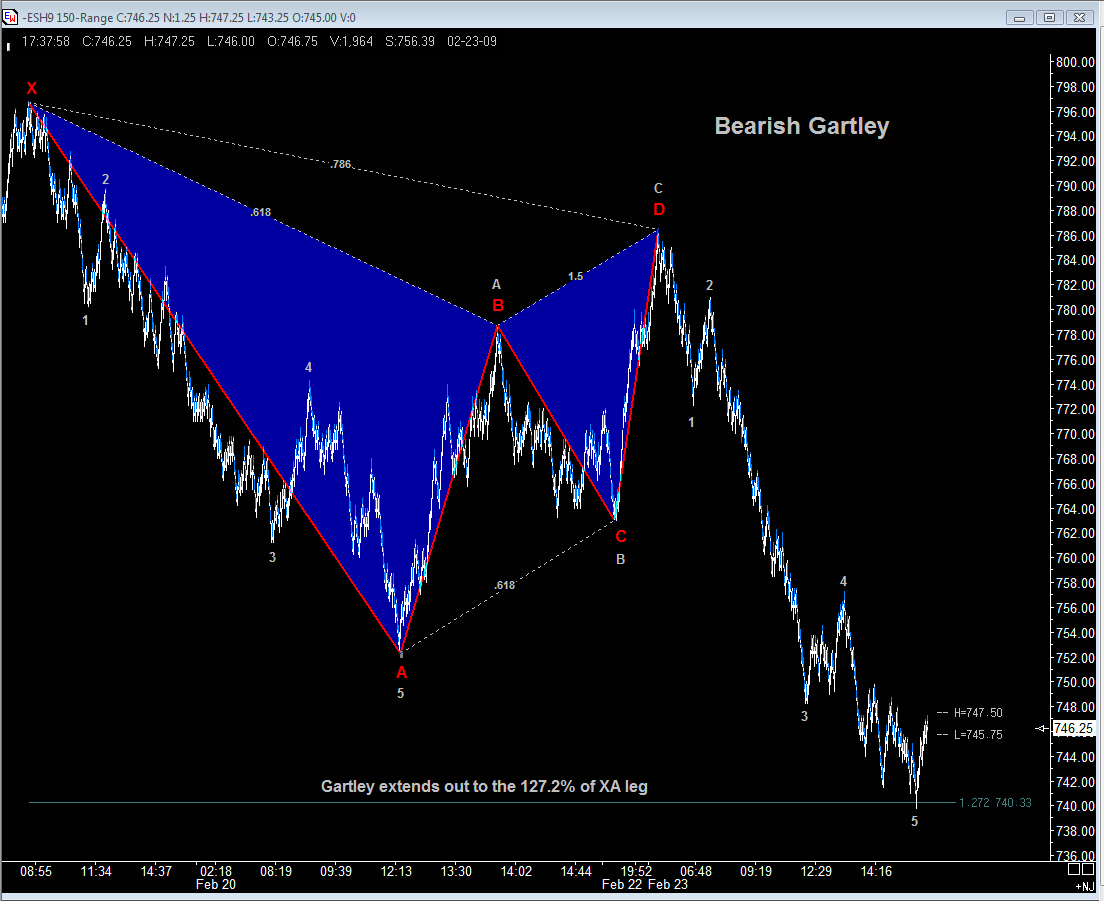 Biggest loser last night as I tried to look for that long. -18.
PT
got crushed too. The winners are those who didn't take the trade. The biggest winner is palmer at +17. He went short I think.
The bottom didn't come and maybe it did at pit close.
Could we be seeing another bearish Gartley pattern coming up? Looks like a new X-A leg. How much retrace are we looking at to form B?