Weeks 7 & 8
quote:

---

This is the sixth weekly installment of my CL/CES journal I outlined in The Intro. Previous weeks:
Week 1
Week 2
Week 3
Week 4
Week 5
Week 6
The course is based on material provided by DLC Profiles, as well as Jim's texts on Market Profile, MoM and MiP. Anyone needing more information should fill out this form and schedule some time with DLC to get a deeper overview of the course.

On with the journal ...

---
CL/CES
-
Weeks 7 & 8
i'm still around the last two weeks were unusually busy and my weekends (when i typically work on my journal here) were simply non-existent. with such a crowded schedule over the last two weeks, most of my market related time was spent reading/studying away from the live markets. i may not have made many trades, but i was never 'away' from the markets. funny thing was, even with reduced 'screen-time', carving out some journal time was a bigger task than ever. c'est la vie ...
Rather than bloat this post recapping the last 10 days, i'm picking a couple days that intrigued me.
First is Friday, February 27, 2009:
Click image for original size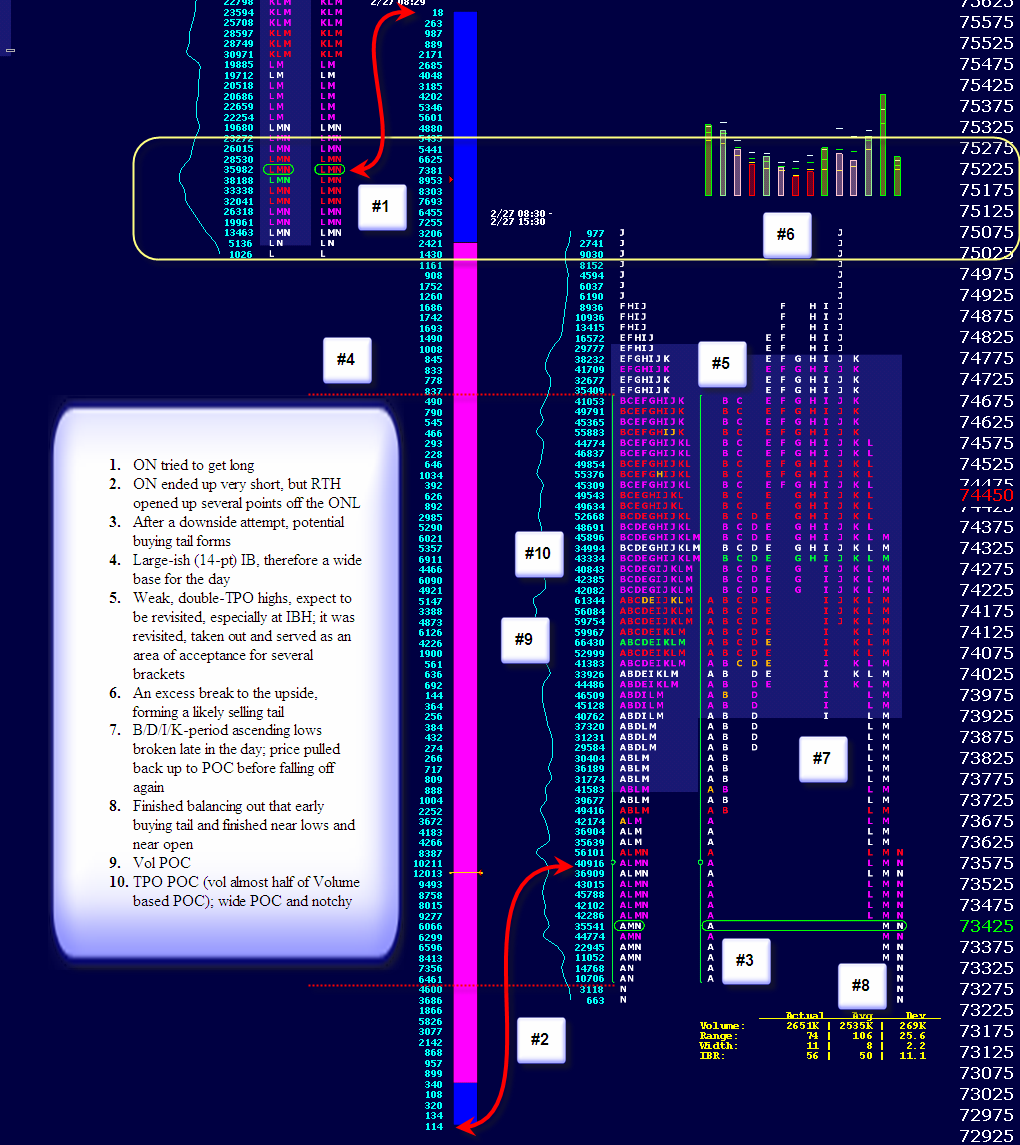 i've marked and noted several activities within the session. directly from my wrap-up notes:
quote:

---

this was a very challenging session. huge gap down, buying tail, RE up, balanced majority of overnight inventory, J-period breakout (excess), tumble down through the open, shoot up 10-pts off L-period lows, and close near daily lows. and with no excess at the lows, downside looks unfinished.

---
in hindsight, the day was more challenging for me than it really should have been. it's not like it was a trend day (which typically eat my lunch).
My second extraction is Friday, March 6, 2009:
Click image for original size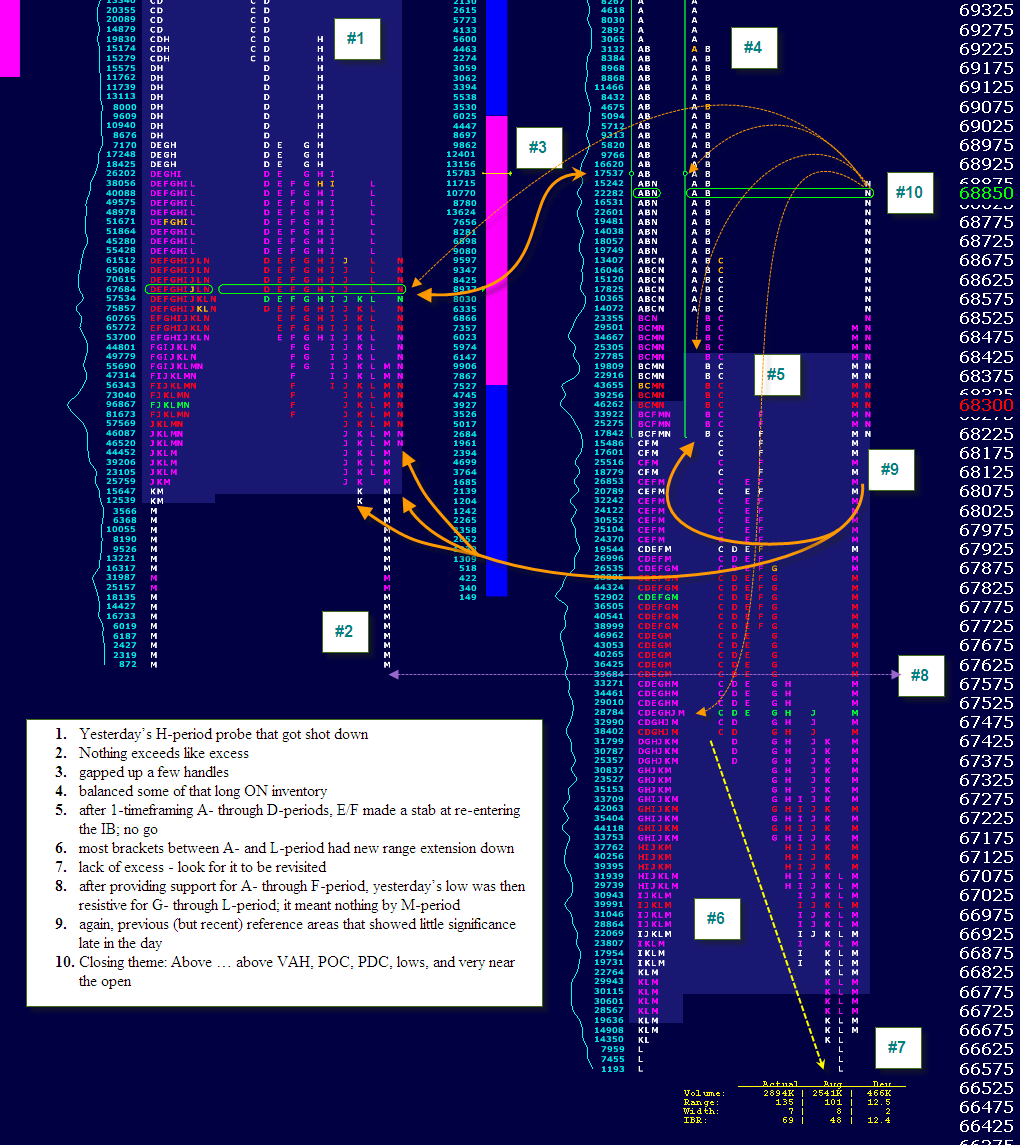 it's busy, but it was a busy day. pretty trendy until the last two brackets.
that
a squeeze was coming was not surprising, but it's that darn
when
that gets people.
two behaviors that are especially captivating to me right now are excess and successive
range extension
. the second leads to the first and for the first to appear, the second won't reappear.
study-wise, it's been a great couple of weeks. got a lot of work done. this thursday is the next webinar/conference and i'm really looking forward to that meeting.
on a related note, i think i may be able to work everything out so that i can attend the 3-day DLC Intensive in April. If everything does line up for that, i have a lot of work to do ...