Monkey Charts for 6/25
Have the daily with
S/R
price lines and the 13min also with
price action
S/R
lines as a map for Thursday's trading. Open to any comments, analysis, additional charts, feedback etc.!
Click image for original size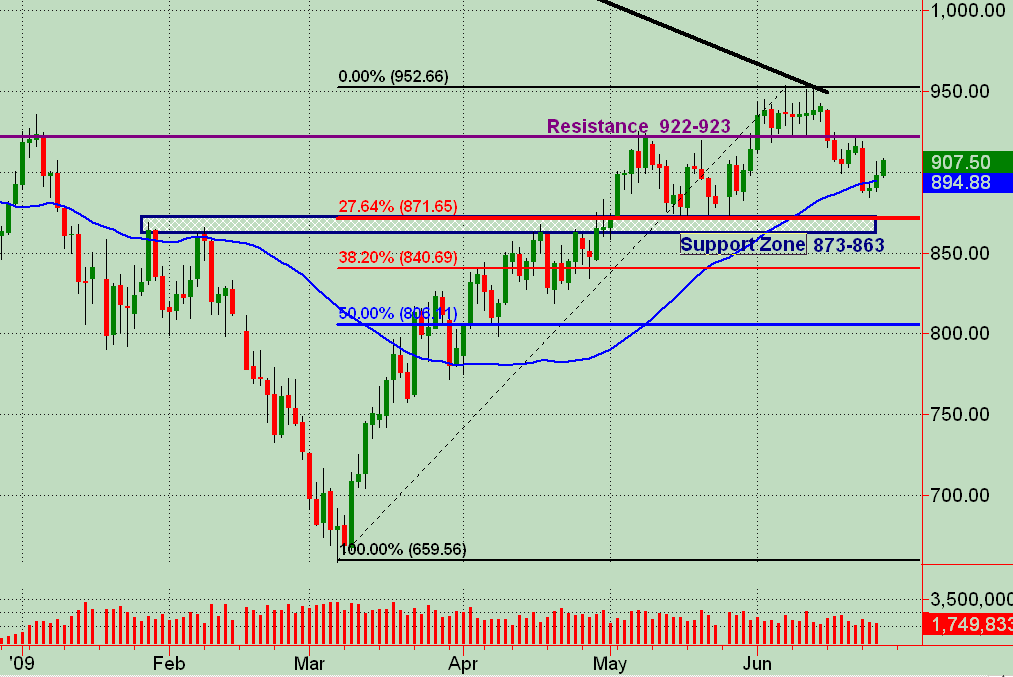 13min ... blue lines more significant ... magenta lines somewhat significant. Again, a "map" for the day where pivots (daily and espec. weekly) and
MP
value area
prices might cluster for a better market "read" as the day unfolds.
Click image for original size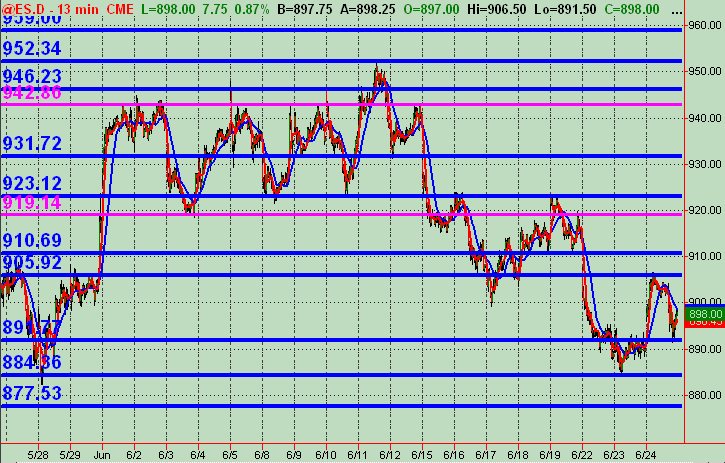 As of 11:30pm CST,
ES
spiked up and is trading into 907 area where a
price action
resistance level, the daily R1 and the
VAH
are tightly clustered.
NQ
hit its Wkly Pivot at 1461 area coincident with
ES
spike.
ES
910.75 is
RTH
low of 6/19 that would fill the
gap
on the daily which coincides with
price action
support intraday (5min chart) at roughly the same price level.