6E chart 7-10-2009
I am still on Sim. Need to get away from
ES
. I took 38 pips nett after brokerage fees. Fees are $5.32 RT for currency futures. $1000
margin
per contract of 125,000 Euros.
It too broke the neckline of the
H&S
on the daily on the 7th. I was stopped out but bought insurance for the 2nd contract which minimized the risk.
610T chart works well on this market too.
All 15 min projection downwards was busted through. So after to unsuccessful tries I decided that I will observe the 423.6% fib extension before making a buy decision.
Bought at 13887 when it retraced and the
MACD
was close to the zero line.
Insured at 10 pips, it retraced and I bought another 2 13889, Another insurance at 10 pips. The last 2 contracts, 1 exited at 100% extension and the other was stopped out at the last swing low at 13896 because I need to go pick my wife up.
I would have left my stop at 1
tick
below C and ride it to the 161.8% but I will not leave this winning trade to become a loser should it really comes back.
I am beginning to like
6E
, looks more trendy and the 2 opens at Europe 3:00 EST and NY 8:20 EST suits my time table.
Click image for original size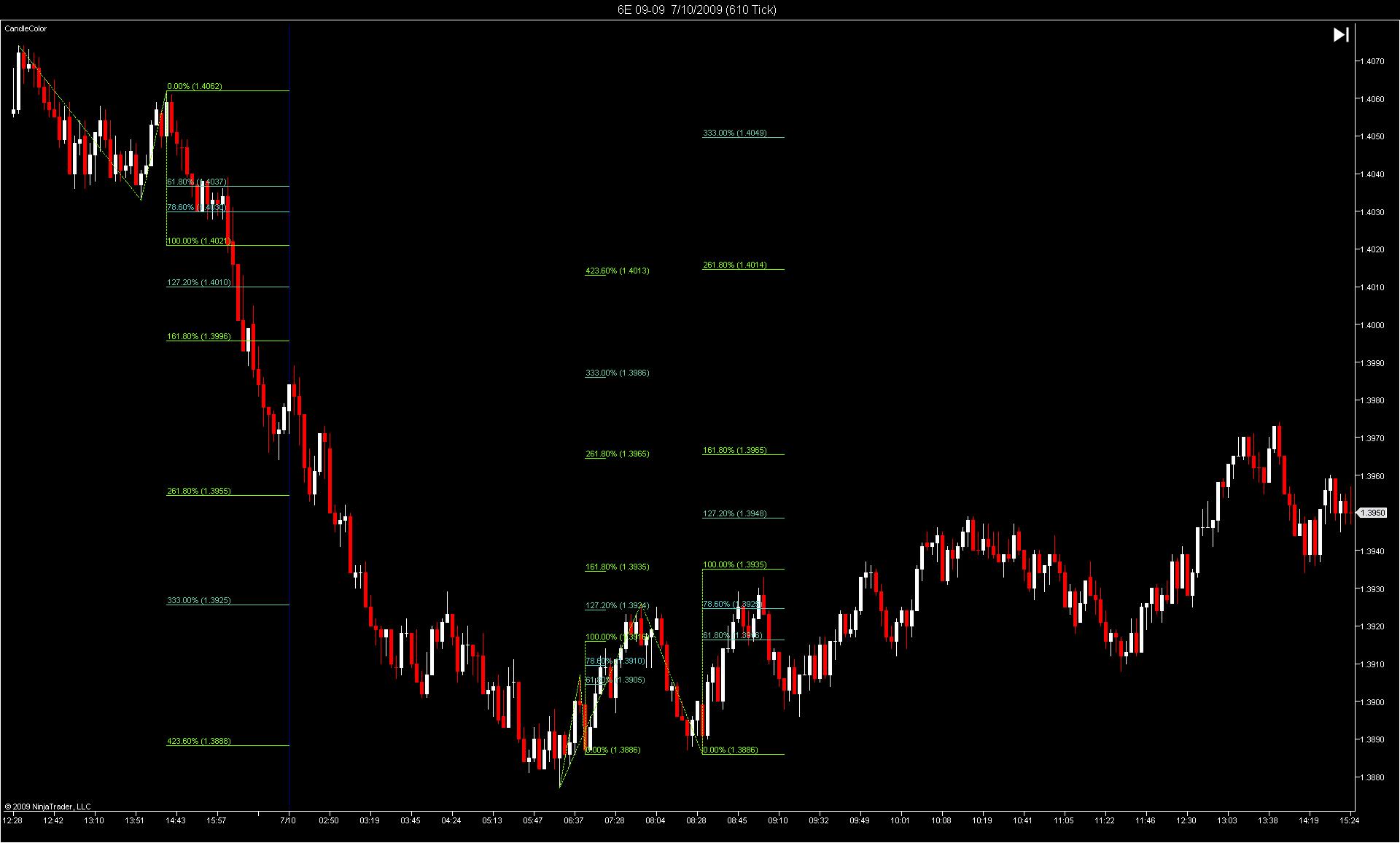 Click image for original size