Gunning for stops
Something I was reading the other day got me thinking. Since most newbie's get stopped out 8-10 out of ten maybe one should try and guess what direction the most stops are in and in what direction because.......As I begin to dig deeper, I found out that some instatutional traders (+100 cons traders) are doing the same thing. In essence gunning for newbie traders stop.
Click image for original size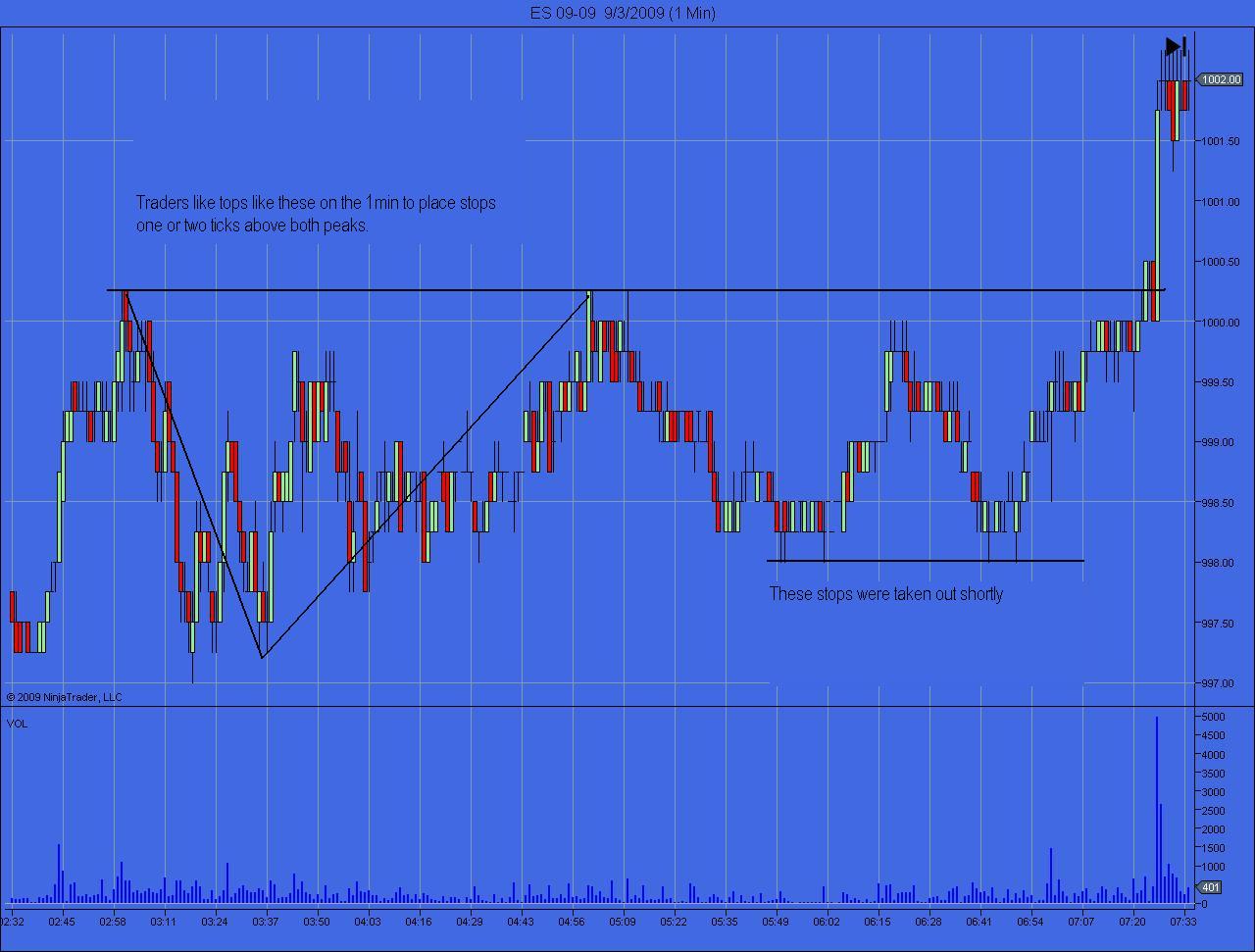 I am roughly looking for 2 peaks on the
ES
at the same
tick
a few min apart and a nice valley low or peak.
Here was the only one I saw today.....
Click image for original size
This is discretionary, as you still have to decide where to enter.
Click image for original size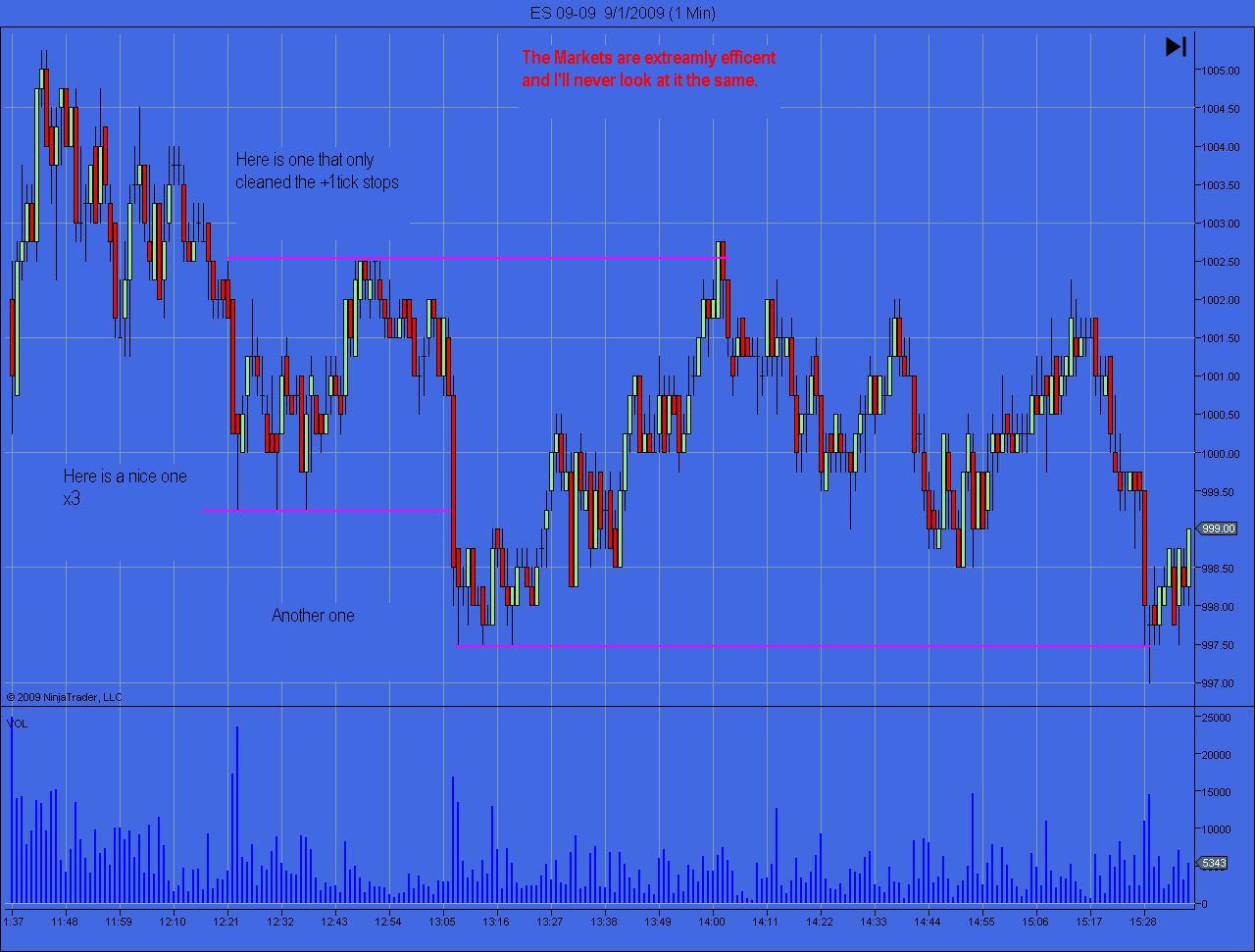 16 stops where hit @ 1019.....Next level as per the rules of this thread is 1017.25, then up too 1023.25
quote:

---

Originally posted by CharterJoe

Does anyone know where I can view more than 10 tick levels on the ES for working stops?? I can view 25 in the TF, but only 10 on the ES....I would like to see at least 25 levels.


What I found out on the TF, shocked me I expected to see resting orders on previous highs/lows, dbl tops/bottoms, but didn't....


---
do you mean something like this?
Click image for original size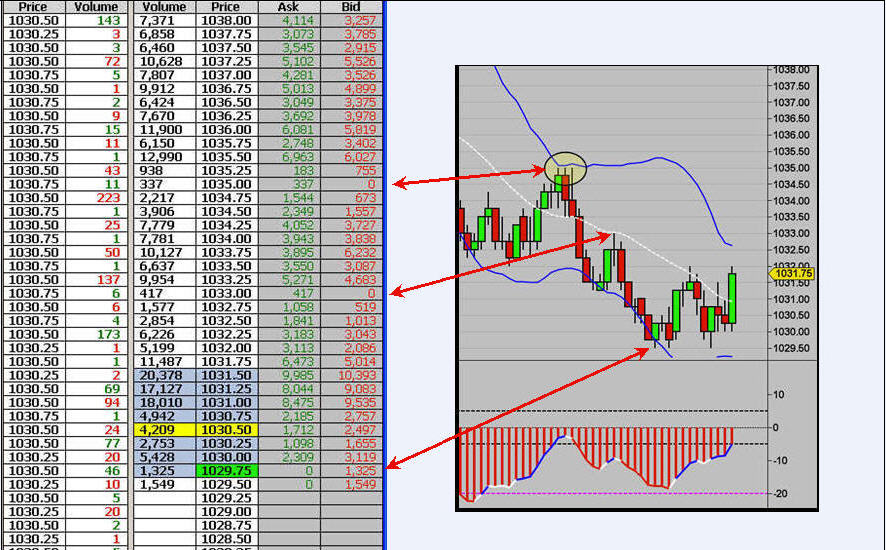 gio,
Yes thats something I need....I am looking for it to
add
all the levels together first 5, 10, and 25. Ever notice how the
ES
moves towards the most orders of the first 5 orders??
Joe, if u are looking at the 10 levels of the order book, those are limit orders not stop orders.
quote:

---

Originally posted by CharterJoe

gio,

Yes thats something I need....I am looking for it to add all the levels together first 5, 10, and 25. Ever notice how the ES moves towards the most orders of the first 5 orders??


---
maybe the jtrealstats script at
ninja trader
is best suited for what you're looking for
Click image for original size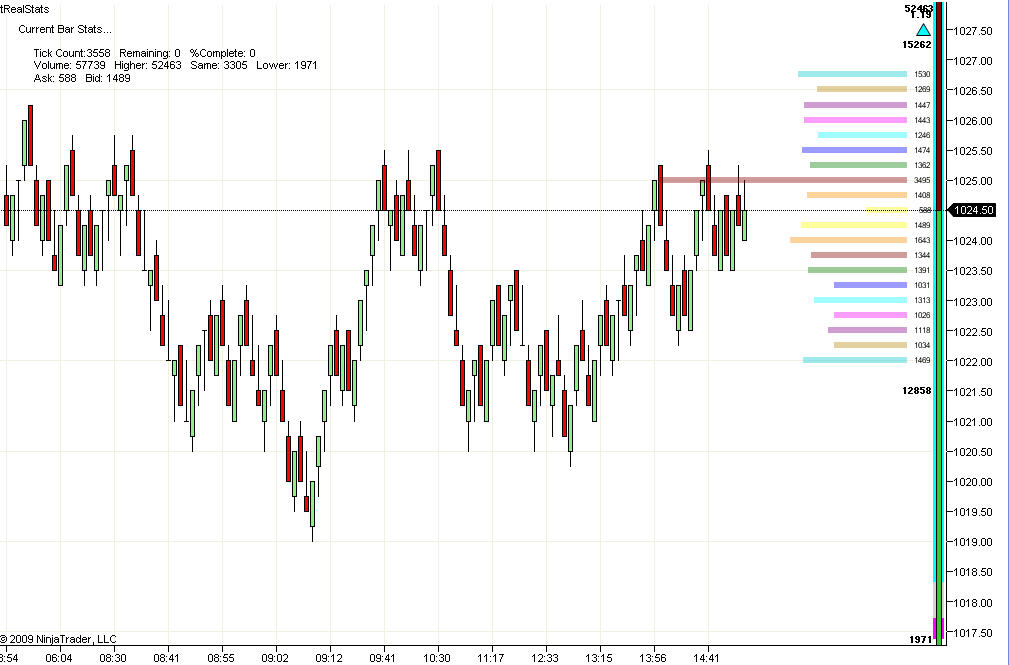 I have hard targets, BUT 99% of the time price goes thru .. so imo it is the stop "they" are looking for .. this just happened in 6e as I type this