Volume zones
These are the key areas
1061
1077
1084
1091 - 1092
1097 - 99
1105- 1106
Trade em or
fade
em
you may be right
Split
but they'll have to resolve all that volume at the 91 - 92 zone first now that we went above it........otherwise we will go back up to 1103 - 1105 area
Originally posted by spliton

I think we will test that 1084 level today.

Yea I think I was wrong the volume distribution makes it appear to be a normal day.
Click image for original size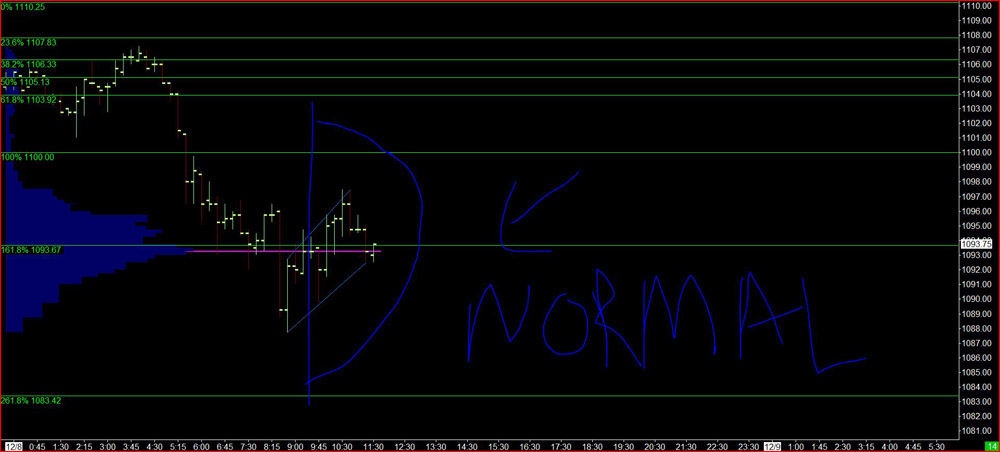 Market profile
showing similar balance with the TPOs. Looking to trade it as a normal day.
Click image for original size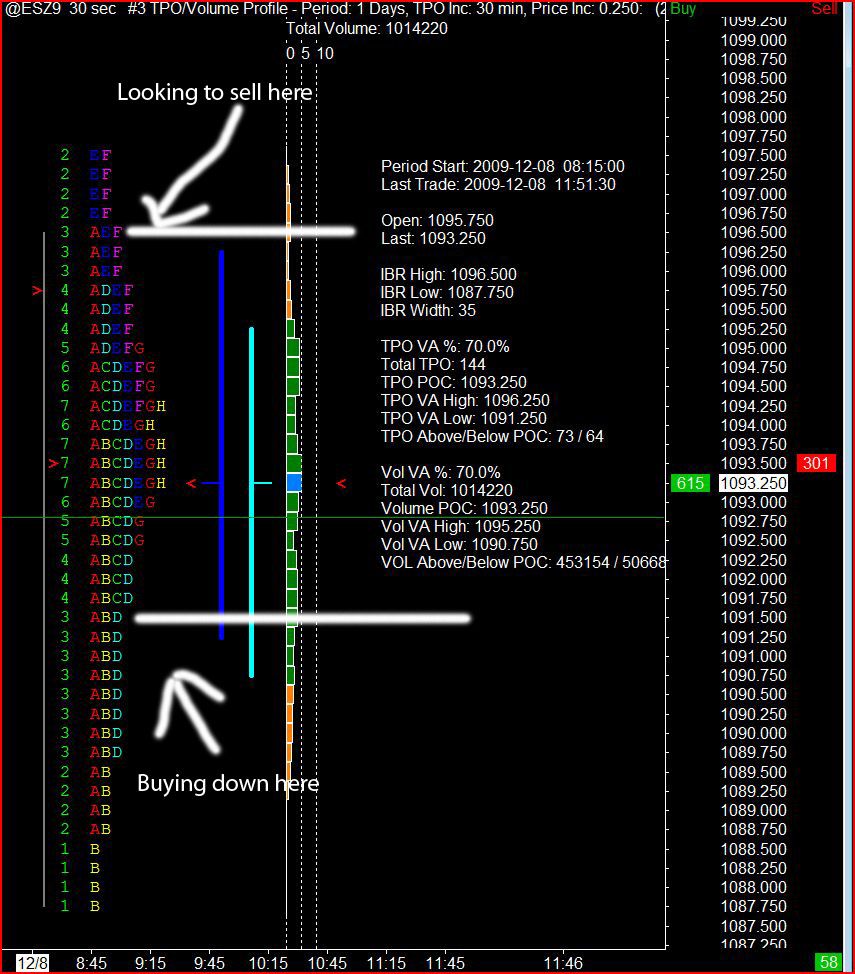 seems like they are wearing down those 91 - 92 folks....I'm not in this so if it rolls down it will do it without me on board...still it would be cool to see the 84 print...Bonds going in 15 minutes....they'll decide a direction then I think
error on the 1105 - 1106....should be 1103 - 1105...anyway I'm trying at 1103 area and still using decenmebr....for 99 retest