ES 12-016-09 RECAP
WOW...Crazy day! Welcome to the moon! Ok lots to cover, so here we go... Again 16th is the moon, 17th or so the seasonals kick in to up the rest of the month. both indicate we should be looking for a low around here...not a top! New highs 285! New lows 3! Even better than yesterday! Just doesnt seem like a dangerous decline since new lows arnt expanding at all! And we went all the way down to the 1103 support level that was noted on most of my charts. I think we reverse to the upside tomorrow. Why? Well look at the cycles on every chart. on the big 2 hour chart on down. either at or very close to a low, not a top.If you forget
globex
,for instance the 30 min would have the first 30 min bar as a low tomorrow morning, not any kind of peak! Now there is a chance ,of course,that we continue down ,with slight follow thru tomorrow(or tonite, i suppose)to that 1098.50-1099.00 area .Right now, it appears that that is my worst case scenerio. It also is VERY possible this 1103 is all we get(at least for now_).....
Click image for original size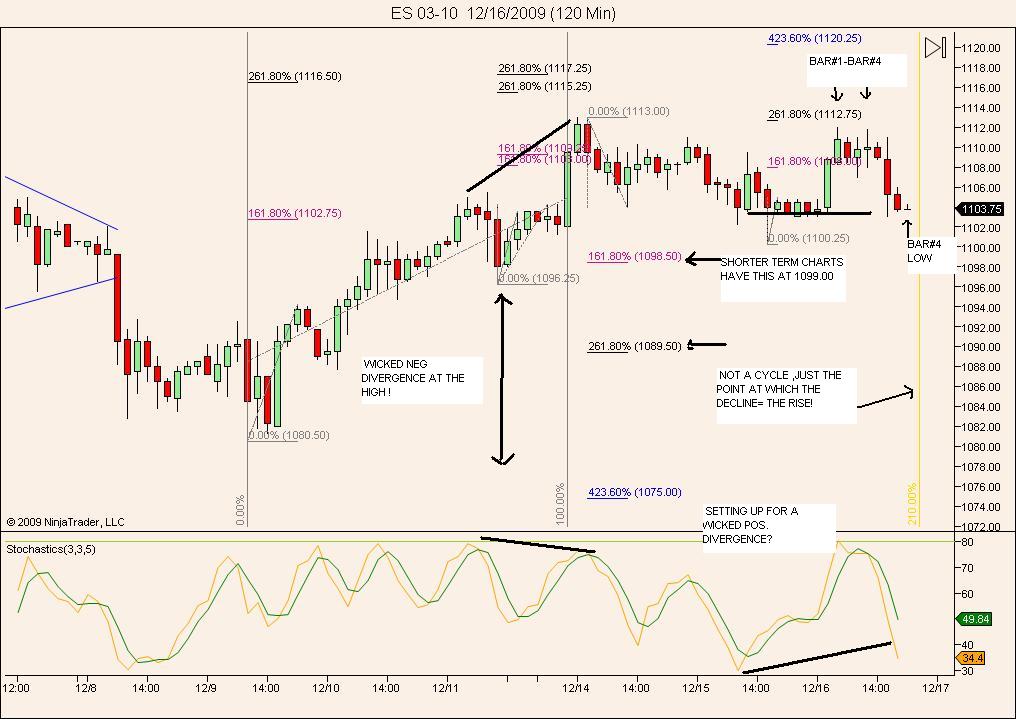 SUMMARY: any thing can happen, and as you know i had really kind of hoped this possible low ,then surge to new highs would happen next week,cause the big boyz know no one would be around to ride their coatails, but with the moon , the seasonals, the cycles and the possible projections , it sure looks like a low could be developing here! look for either a low already in, or hopefully a little follow thru early tommorrow, then a rebound beginning!... i could be wrong on
ALL
of this of course, make your own decisions, but this is the way i see it!... c ya in the am!