Great Synergy!
Originally posted by MonkeyMeat


Btw,some really good analysis premkt and throughout the day today (Monday) by Kool, Phileo, Bruce, ak1(on the opening long trade setup posted on another topic/thread), TraderF and others. Some great mapping, analysis and trading synergy. Any and all who have hesitated posting their own analysis, I'd encourage to do so. This is probably one of the best daily places/topics/threads to not only trade off of, but also learn from a variety of different approaches to the market! Hope all trade as well or better on Tuesday!!

The collective whole is greater than the sum of the parts. It's not about disagreeing with someone else's opinion, it's more about how do I take the views that are bounced around and use it to refine my own perspective?
I think we have something good going here, everyone's contribution adds to overall value.
Steve Pavlina said that the key to acquiring good habits is to practice doing it for a month. I was looking back at some of the older threads, and noticed that we've been doing this for almost a month! Hopefully it's gained enough momentum to become a part of everyone's morning preparation. I give because I believe I will receive more in return.
So just a note of thanks and appreciation for everyone's contribution, and a (gentle) reminder for all to stay the course, and continue to contribute our analysis!
ALL
ABOARD ... chug-a-chug-a-chug [train whistle blows] ... steam's spewing out the top of the engine ... we're shoveling in the coal again and again ... there's a shovel for any who want to hop the ride ... engineer or hobo, all are welcome ... it's rolling every day ... help keep it rolling ... post for your first time ... chug-a-chug-a-chug-a-chug ... we're all riding this train together ... every car has a different view and perspective, all valuable ... rolling on from the night session and into the day ... keep it coming traders ... chug-a-chug-a-chug-a-chug ... woooooot, woooooot!
Click image for original size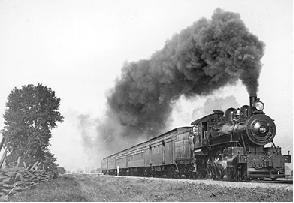 (sorry about being so cheesy Phileo - my bad)