Market Profile Charts/reference points
Market Profile Charts/reference points
I'm hoping to post some charts here over time. Below is the September contract for the
ES
....Notice the Value areas ( solid green bar to the left of the profiles) are shrinking as we go higher as we tested the
air pocket
from the "
air pocket
" left on June 3rd. The last two days of the profiles show a market that seems to be struggling to go higher on June 10 and 11 as the profiles are getting fatter. Implying that there is a struggle between buyers and sellers. We also have a high volume price and a
gap
close up at the 1094 - 1095 area .
Click image for original size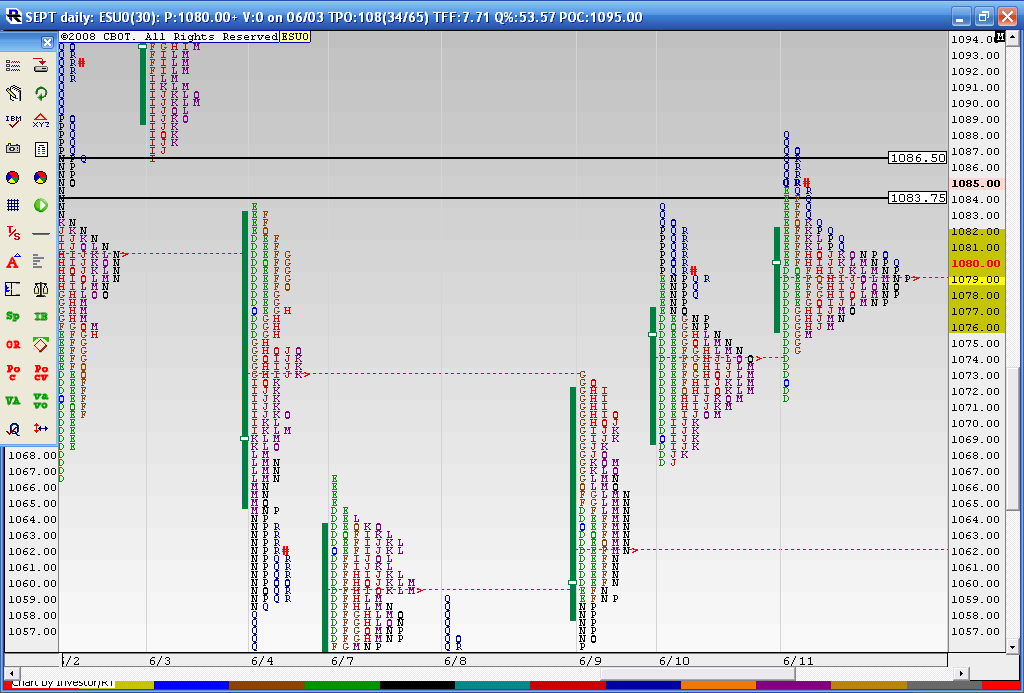 Here is Thursday and Friday but I broke out the time periods that created spikes. On June 10 the market was creating the classic bell shaped curve and then broke out in Period "N". To make new highs. Then On Friday the same thing happened in Period "Q"...looks like an "O" on my chart as I had to shrink it to fit...
Note How friday spent so much time in Thursdays Spike area...with little time spent outside the spike extremes until the late day buying once again... Read Dalton as this is classic
MP
stuff..What will happen Tomorrow , Monday..? Will they accept or reject the spike? What happens if we open above the spike and get back inside it? Will 79 - 80 fail as support?
Click image for original size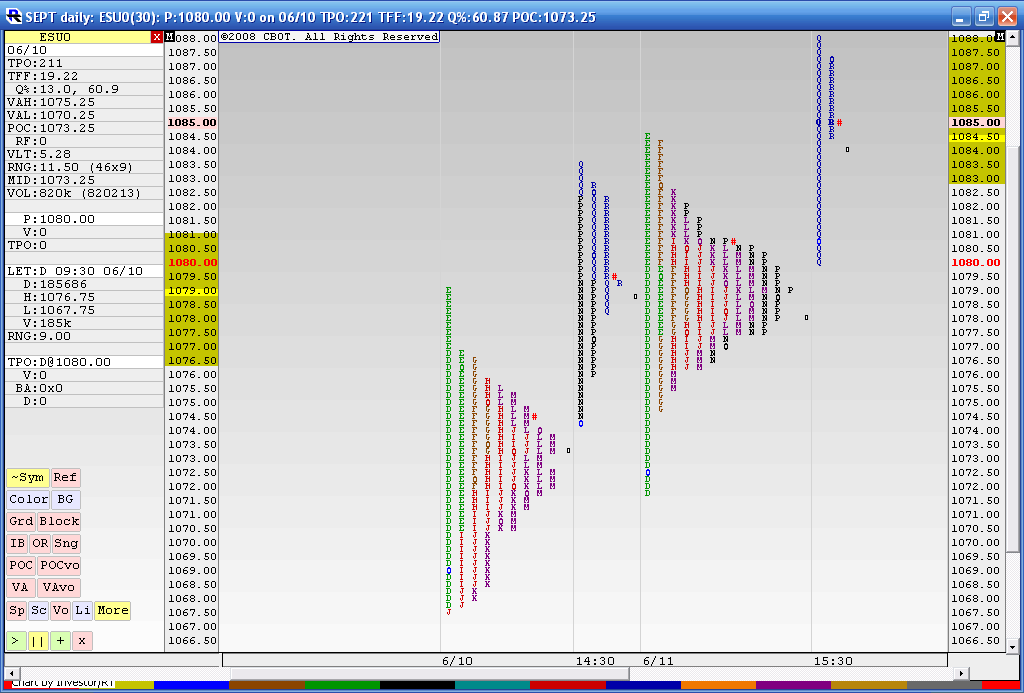 And here is the big Picture with all the consolidation since May 20th or so....LOOK at that 79 - 80 area once again.....should we have that level snapped on our charts...Ya betta!!
Click image for original size