air pockets in other markets
air pockets in other markets
Here is an
air pocket
that occurred in Cable futures during the Asian session:
Click image for original size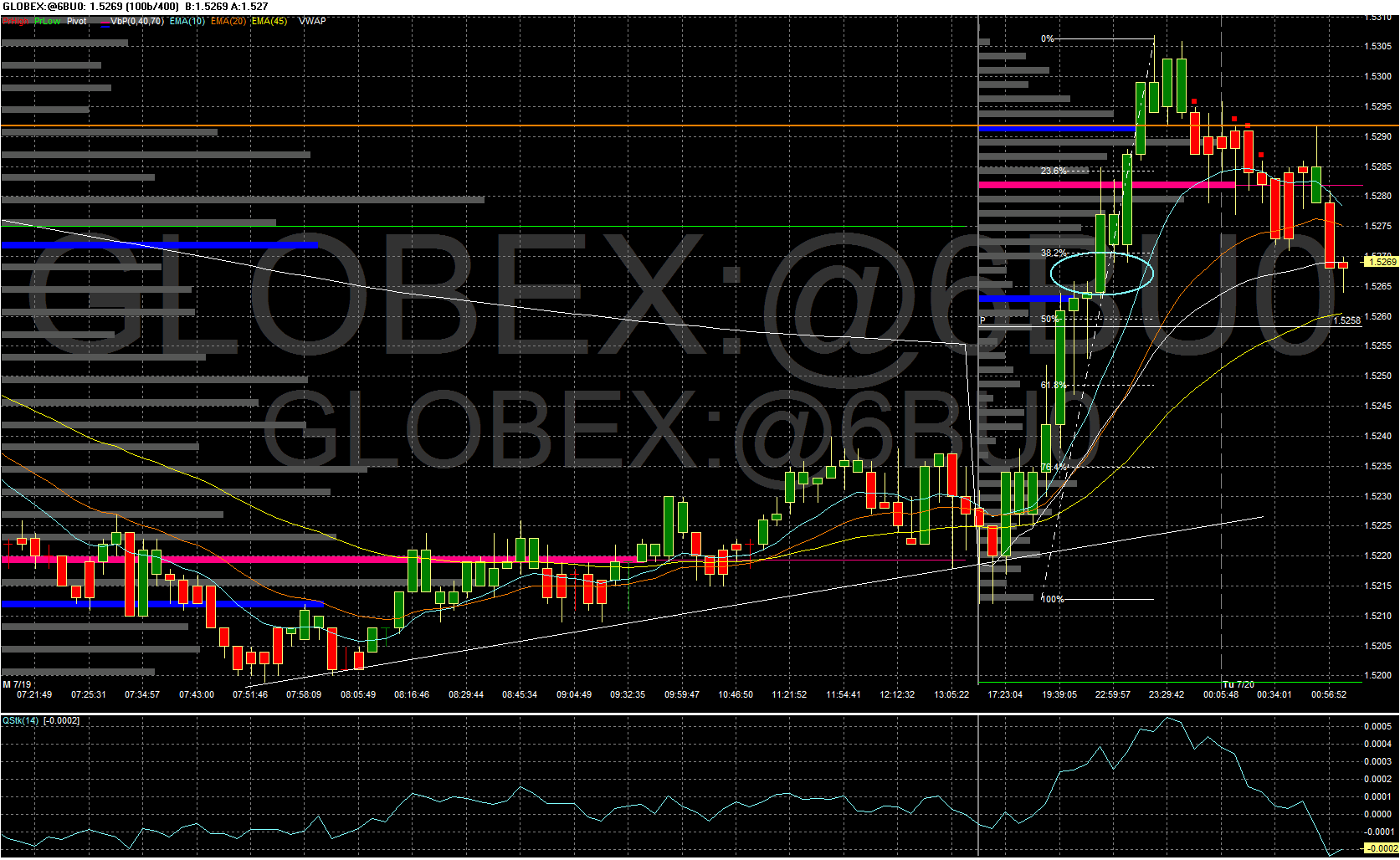 The air was 1.5266-1.5268.
I was able to detect the change in bias just a half hour before the the London Open (3am EST) and got short 1.5301 at around 1130pm (PST), targetting the
air pocket
w/ stop just above session hi. Trade was progressing well, as I had the confirmation to continue to stay in the trade:
-
VPOC
shifted down, and price still moved below
VPOC
- indicator confirmed decreasing upward momentum
- lower highs and lower lows.
However, on the final break below 1.5277, I was expecting the drop below 1.5270, but instead, price found support, and buyers took it back up above the start of the drop 1.5281. I got stopped out there, with 20pips of profit.
Cable proceeded to retrace all the way back up to 1.5290, but the downward bias was still intact. As soon as I recognized the bias was intact, I went short again 1.5278 targetting the
air pocket
. This time I was able to achieve the profit target 1.5267.
So, the point here is that
air pockets
are valid trade targets even for other markets (Cable futures in this instance).
Of course, to trade for an
air pocket
, one still needs a valid trade setup to generate a signal to enter the trade.