Eur/Usd 5990
Clear uptrend but is becoming over extended, that doesn't mean sell new highs though...
Click image for original size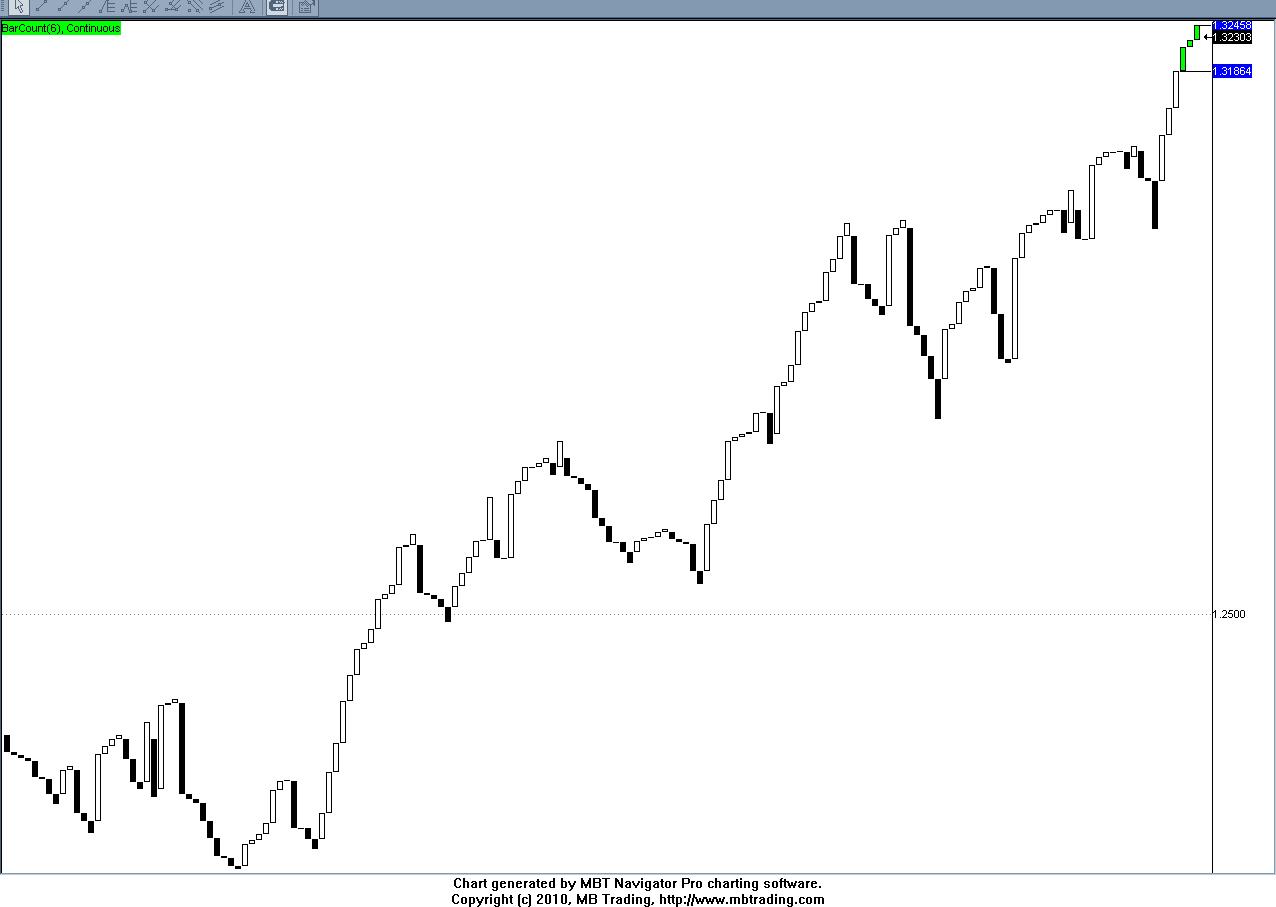 Click image for original size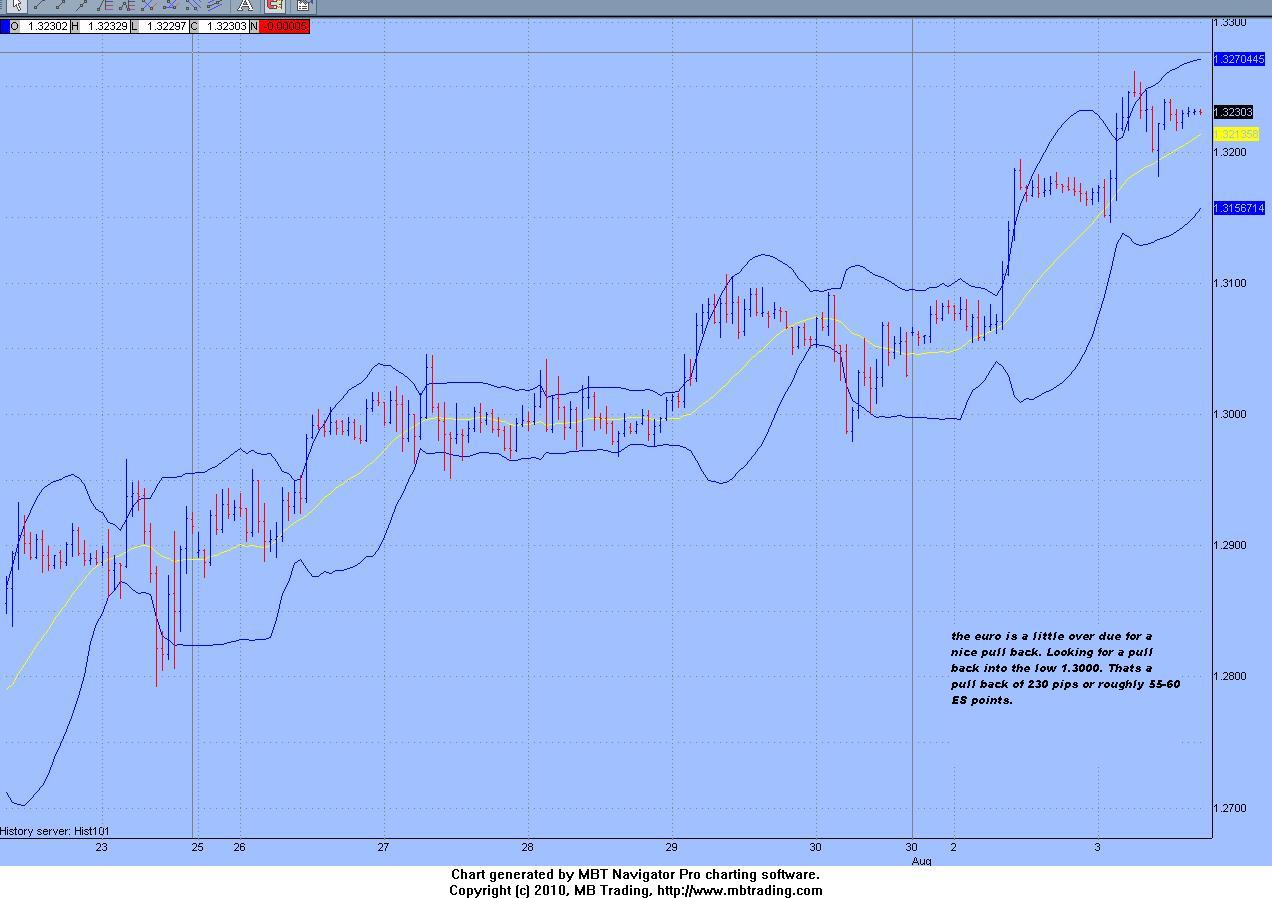 The eu dosen't often leave a tail on the 24hr 60min
MP
there was a small tail today around the highs.
Shorted EU @ 1.3227 Stop is new highs, will
add
some maybe if any real weakness comes in.
The Aud trade blance is due out @ 9:30 p.m. with a high impact expected to the markets which should effect the euro, I am expecting weaker than expected numbers since the Aud's have been not meeting there quota of late...
Click image for original size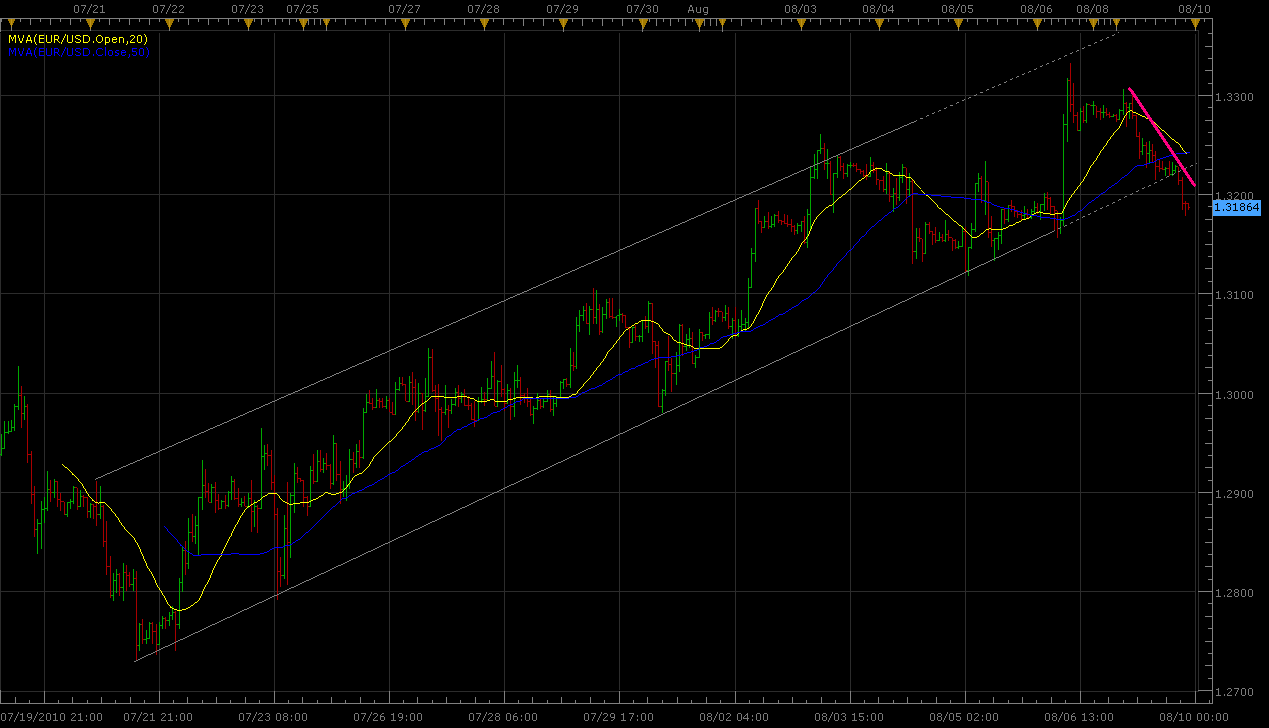 Have you ever seen any other market bounce as many times as this off the same trend line...its been a while since I have
Aud unemployment numbers worse than expected.
EurUsd 1hr 5
sma
is starting to hook-up. May get a quick pop to 1.2950
Click image for original size