Reading depth of market DOM
Reading depth of market DOM
Hello guys,I need some help here,I have been trying to find info.about the DOM ...how to use it,I know the basics like

-many games are played there with the limit orders
-when the last five prices of the bid on the ladder are greater than the last five prices on the offer,market could rise... Or so I have understood by guessestimating

Now many times a I have heard that what really matters are the prints either in the offer or bid,I don't understand this,and many other things about the Dom,would somebody please explain a bit with examples or whatever ,how does it work?

Thanks a lot ,I really appreciate it

Daniel
Would you rather take 1 trade a day, with an average net per trade of 20-
ticks
, or 20 trades a day, with an average net per trade of 1-
tick
?
If you answered 20 trades, then by all means keeps digging on offered size at bid/ask on the DOM.
If you answered 1 trade, then the time spent on this (even on Labor day) would better better invested elsewhere.
My 1/2 cent
Dominique
HI DOminique, I dont trade for 1
tick
, That is useless, I use
Market PRofile
and
Volume profile
to understand the market, even tough is hard... I try to make an estimate of whether the market could go, i am still On SIM and break even, I have been SIM for a year an a half, Auction Market theory help me a great deal.
I ask about the DOM just to refine my entry not to scalp....thats all
thanks DOM...i appreciate it
Hi Daniel: Thank you for posting. The DOM, which stands for Depth of Market displays the number of contracts waiting to be filled on both the buy and sell side of the last traded price. Market depth is closely related to liquidity and volume, so if you utilize
market Profile
and
Volume Profile
to provide information on
support and resistance
areas, then the DOM can help you confirm those
s/r levels
and can fine-tune your entries/exits. The DOM, at least in the case of
NinjaTrader
, can also be a very easy to use order entry screen which can help you get your orders filled in a fast moving market.
Matt @ OptimusFutures.com
Click image for original size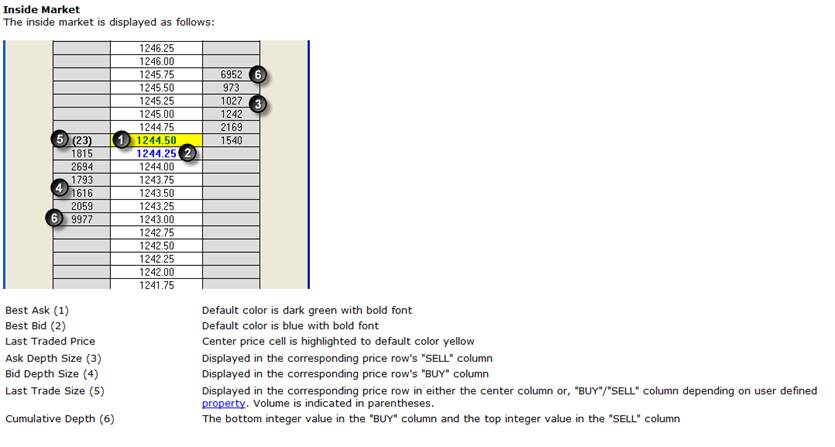 This is an awesome illustration of what the DDOM does. Any chance you can show us one day how to read the Depth of Market and how the Bid/Ask quantities affect direction?

I do trade with your firm, but I don't think I spoke to you personally.
Chad has been helping me with the account.
I guess I have to say Thank You for the biz! Yes, I have no problem explaining how the Depth of Markets works with increasing and decreasing orders. However, I would say this would only serve as a compliment to any given methodology.
BTW, Chad is an awesome broker, he programs automated trading, reads charts, and understand platforms. He has been with
Optimus
from almost day one.