ES Short Term Trading 10-12-2010
ES Short Term Trading 10-12-2010
Footprint coming into the open. You can see
delta
is decidedly negative on the bottom of the chart but prices are trading above
VWAP
and they are back above yesterday's low of 1157.75.
Click image for original size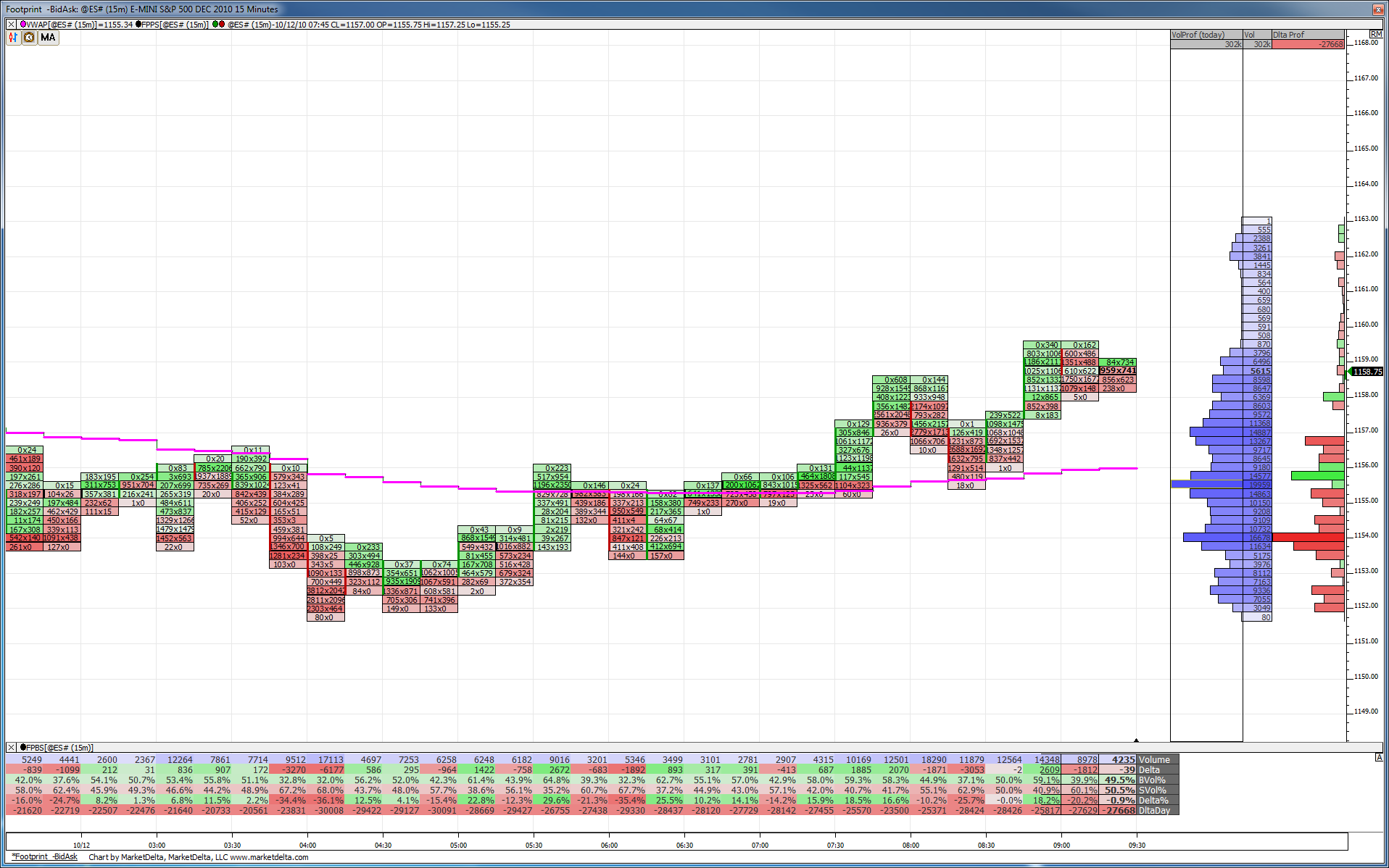 was looking to get long down at 51 but wasn't quick enough...for some reason the market is liking 51,56, 61 ...every 5 points during this low range stuff......I'm thinking this may firm up for a
gap
fill today
Got to get above
VWAP
here or else another run at the lows is very possible.
Click image for original size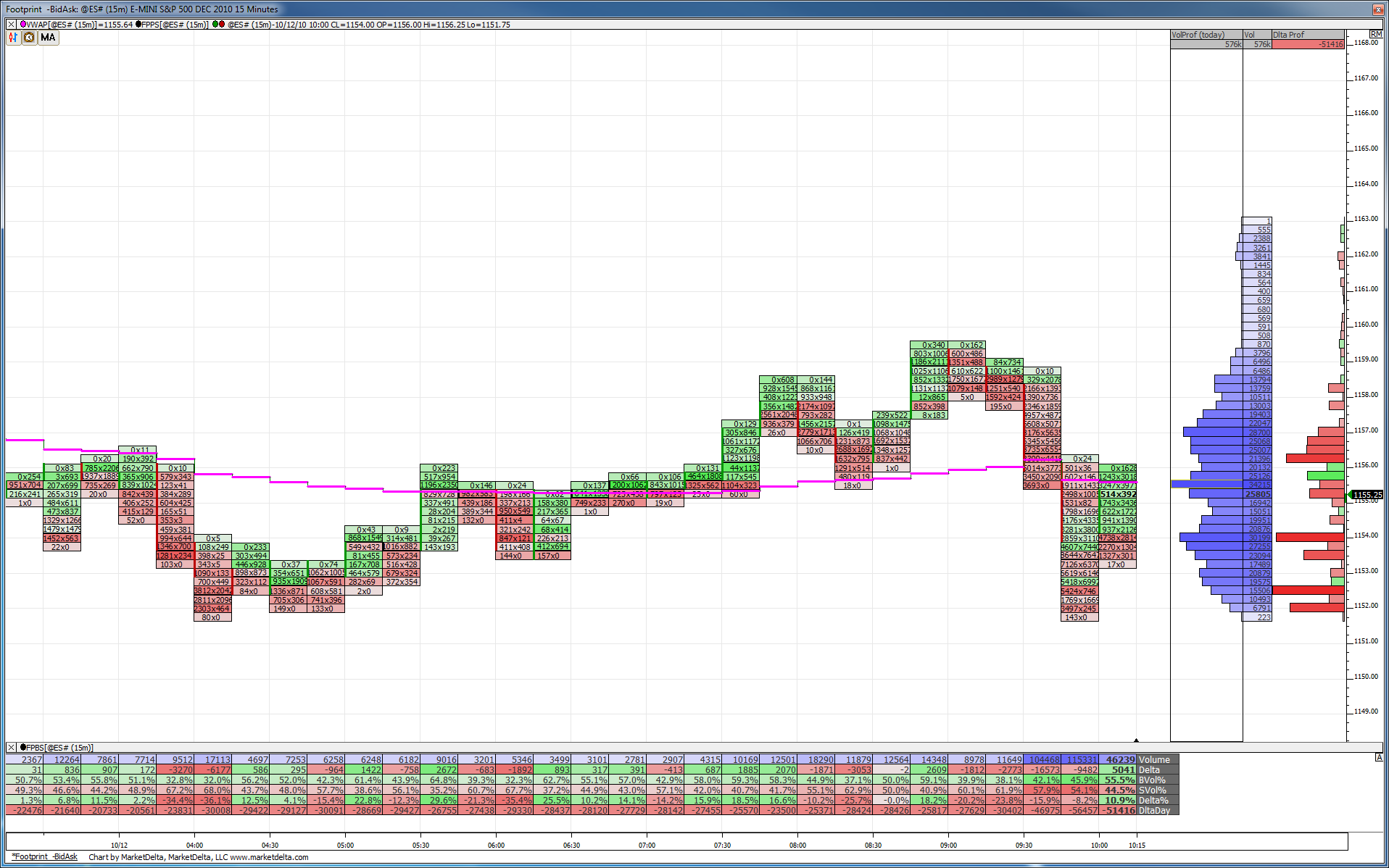 once again the lack of 10 am reports leaves the market unispired so drifting back into range was the way to be looking...most stops now geared at 59 so that should get tested again today...just not sure when with the
gap
up there still,,,
you can see how the 51 area, 56 and 61 played out so far....I'm not convinced yet that the
OVB
upside on a daily chart will print today but the 65 is YD high area and another 5 point increment that they like lately
this is what those stops look like on the 5 minute...
NOW
IF and a big if they win they will try to run it 8 - 10 points beyond that stop ( ledge point)....I don't think so today
Click image for original size