ES Short Term Trading 11-29-2010
ES Short Term Trading 11-29-2010
Getting things started for the new week here is a chart with
cumulative delta
on the bottom pane. This indicator tracks the difference between bid volume and ask volume. You can see the two red lines I've drawn at -98202 and -176494. These areas represent in my view last weeks buying/selling pressure zones. For prices to rally in any significant fashion
delta
will need to get up and through that -98k area. Sellers still have control here in terms of cumulative contracts being in the minus side.
I hope that makes sense.
Click image for original size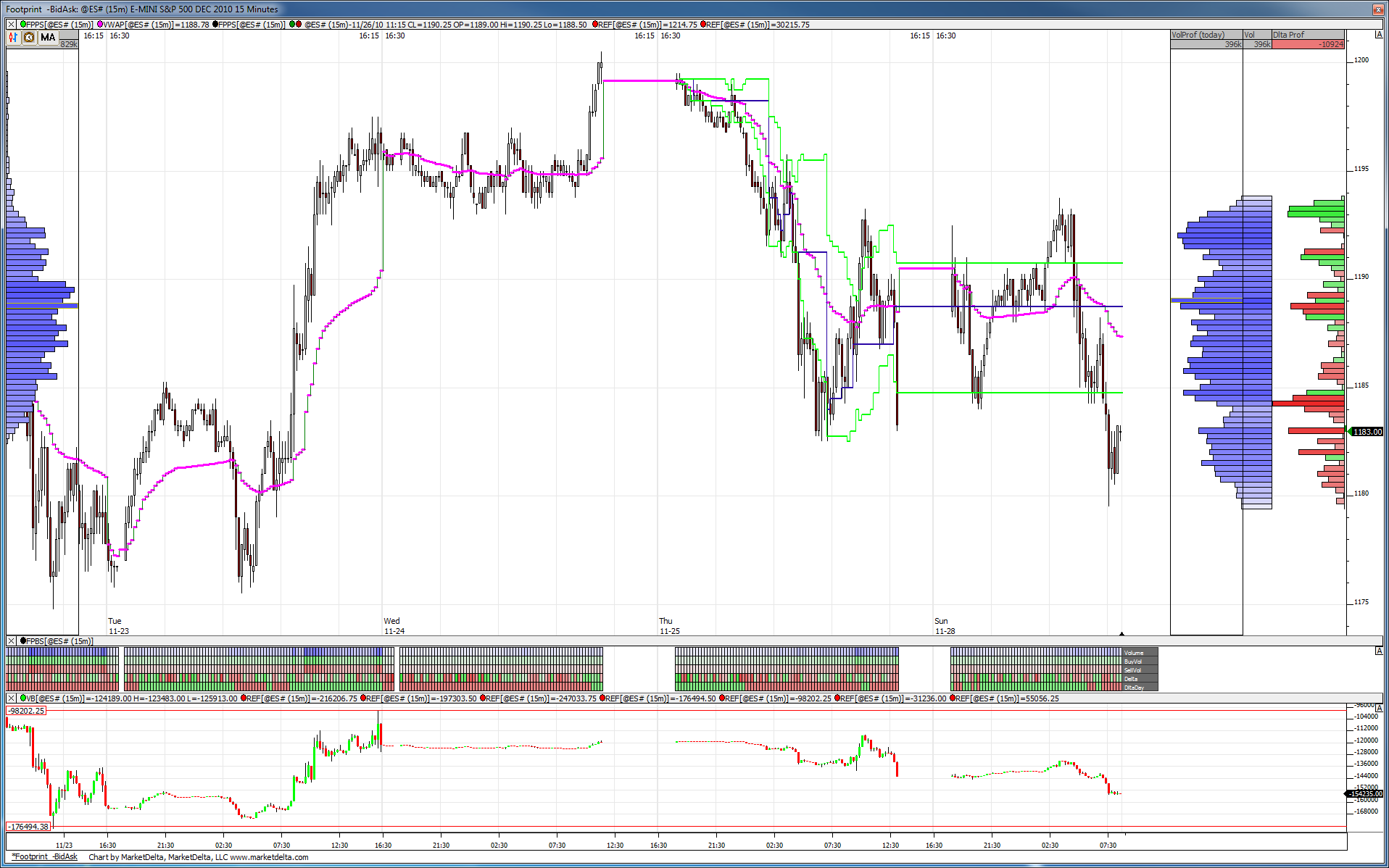 I'm observing 1177.00 area for set ups one way or the other.
1188 or
PP
has a 2.618 fib Ext. which developed this morning, Resistance at 1.618 or MdP at 1183
Prices are at an interesting juncture here. You can see on the lower pane
delta
is back to where selling was initiated in the overnight action around -132k contracts.
Click image for original size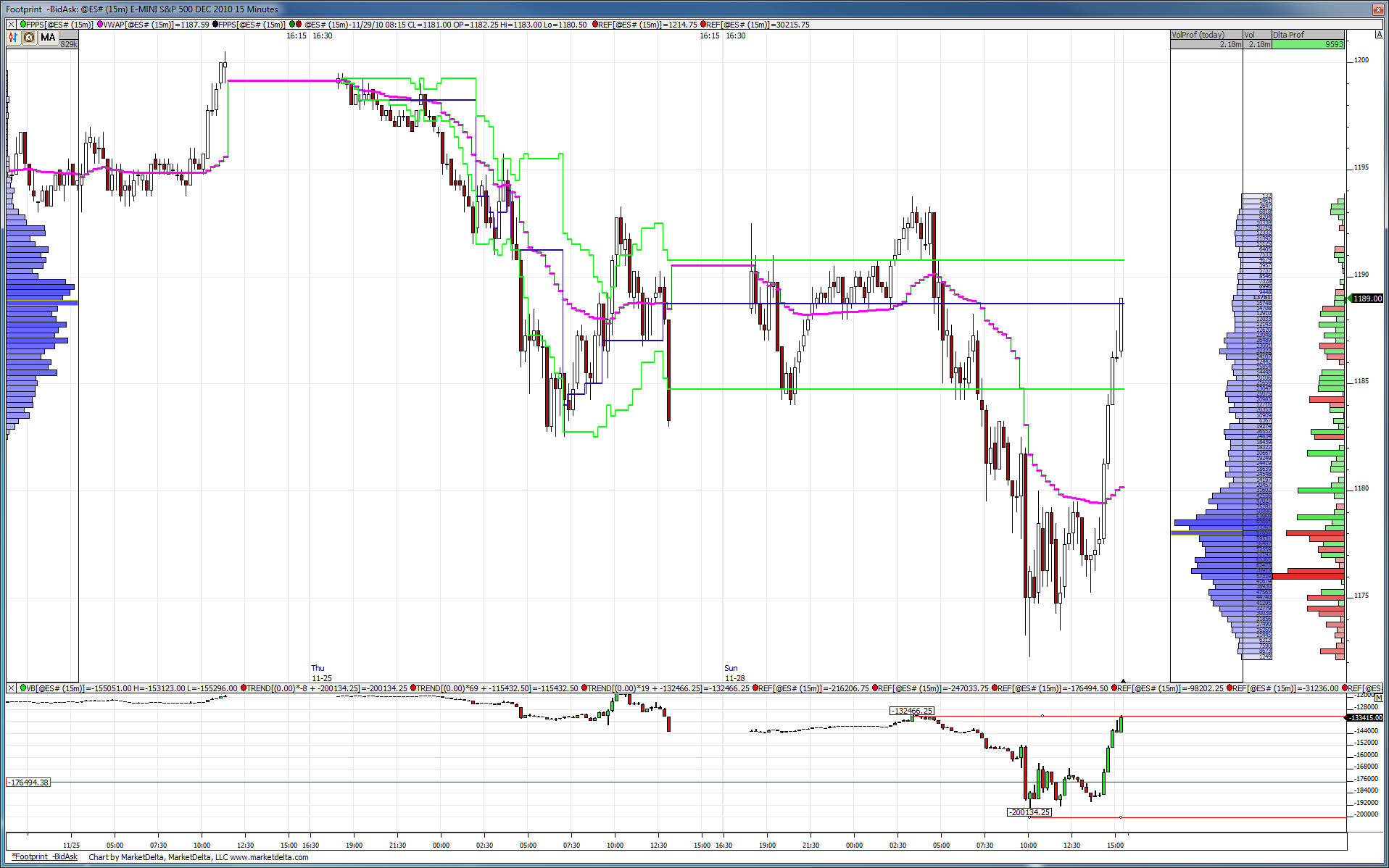 To show the follow up you can see
delta
has struggled at where the selling initiated. This must be overcome for price to continue upwards.
Click image for original size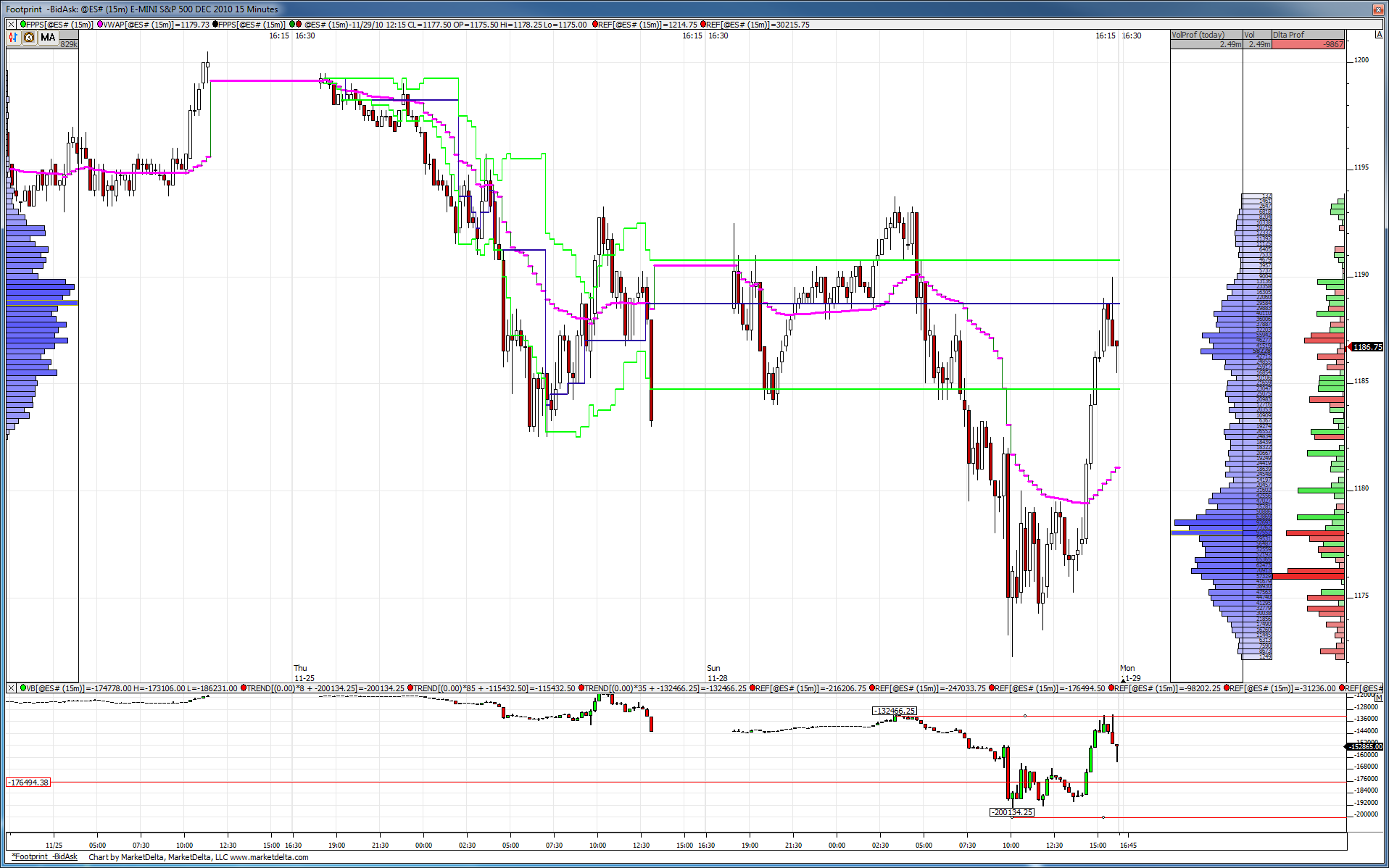 Last few days, awesome calls Bruce!
And Lorn, great charts and perspective.

Thanks guys! Some times does helps when we are congruent. Some many different ways, one outcome!