ES Short Term Trading 12-03-2010
ES Short Term Trading 12-03-2010
It will be interesting to see how many of these levels on the downside get taken out. 1211.75 from YD is obvious first area of
price action
support.
1212.75 is key point for me if there is support today...that is high volume one minute breakout from yesterday and if buyers are trying to protect that that is critical to them
other key for me is 17.50 as that is secondary volume point...
yesterdays
triples
just ran and I know they owe me some other targets on downside.......not sure that today will be the day for those though
we basically have the same areas Lorn...hopefully great minds are in synch today......and everyone was just buying ahead of that bad report these past two days
Here is the
cumulative delta
picture. I've put up arrows at the important areas. These represent buying initiation and we will want to watch if these areas get supported by those buyers.
Click image for original size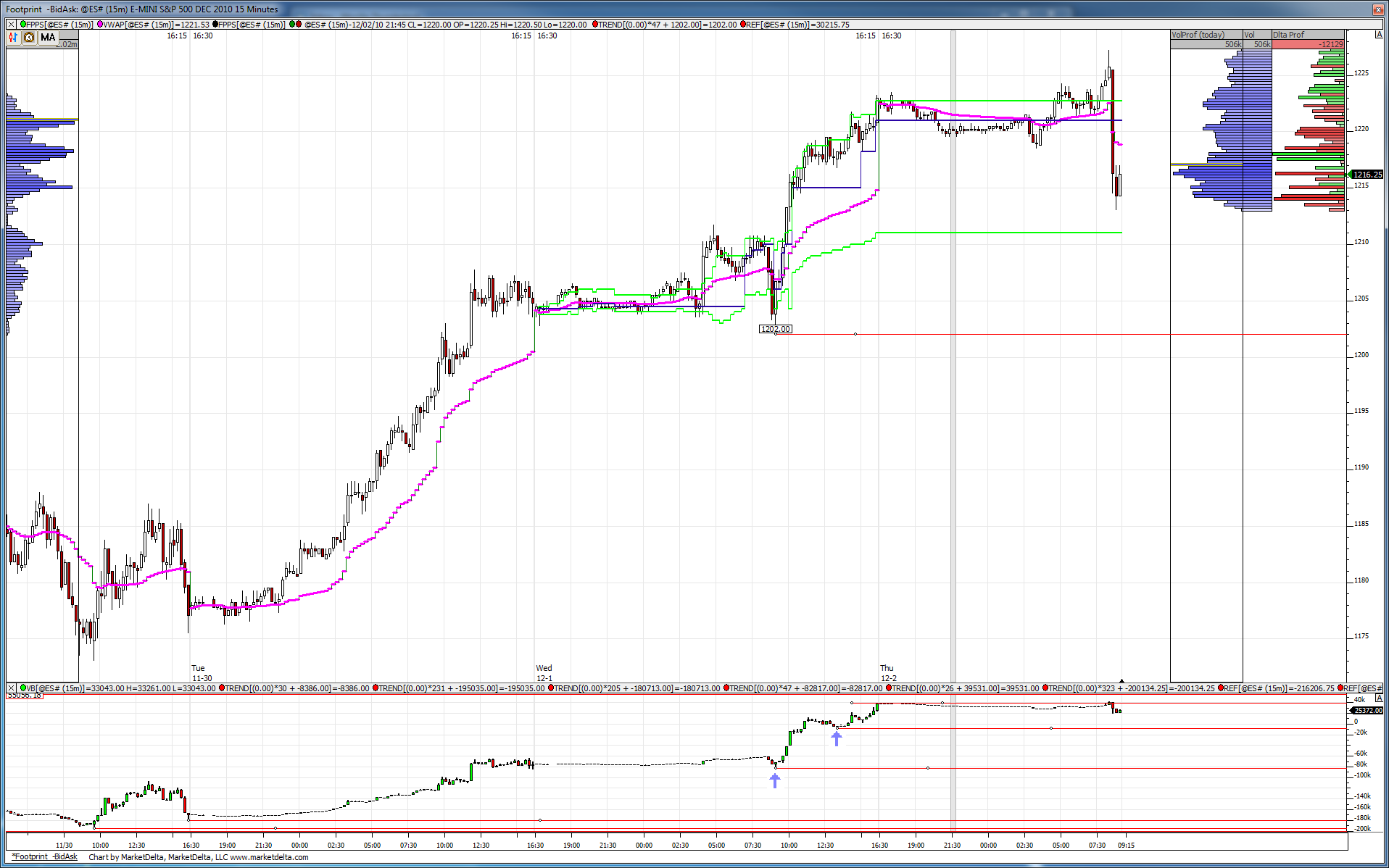 best so far is back to open print....now reselling 19.75...and 21 if needed...c'mon and gives us some air today....lets see if they fool me a second day in a row!!


reports at 10 again
pairing down at 18 even as reports soon and I think I may have finally LEARNED my lesson yesterday.....
took all but three at 17.50.....3 left but 20.25 will take these runners out if the selloff to new lows doesn't come..


for those into volume.....there where three main spike YD......so snap the one minute highs and lows or use midpoint......only one not hit now is 1112.50 in day session
Market is caught inside yesterday's
value area
(green box). Below average ranges on each rotation so far, looks like a sleeper. Narrow
IB
(blue vertical line on chart), so a break of that might wake a few folks up. Singles at 13.50 still need to be filled in.
Click image for original size