ES short term trading 12-20-10
ES short term trading 12-20-10
Selling at 43.50 ......good chance for at least 39 - 40 retest...but this will be on a time stop...as we need to get back there in the first 45 minutes of
RTH
...will watch official open print for 1/2
gap
fill
If these two targets don't hit in the first 45 minutes then we have the potential to trend higher as a trend day today....we know the 50
RAT
looms above
Key for me as far as
price action
will be a hold ABOVE 44.50 as that is R2 and current
O/N
high and if that happens then this short will lose
Here is the
O/N
Profile. Something of note is this
O/N
action has traded both above AND below Fridays range...
Click image for original size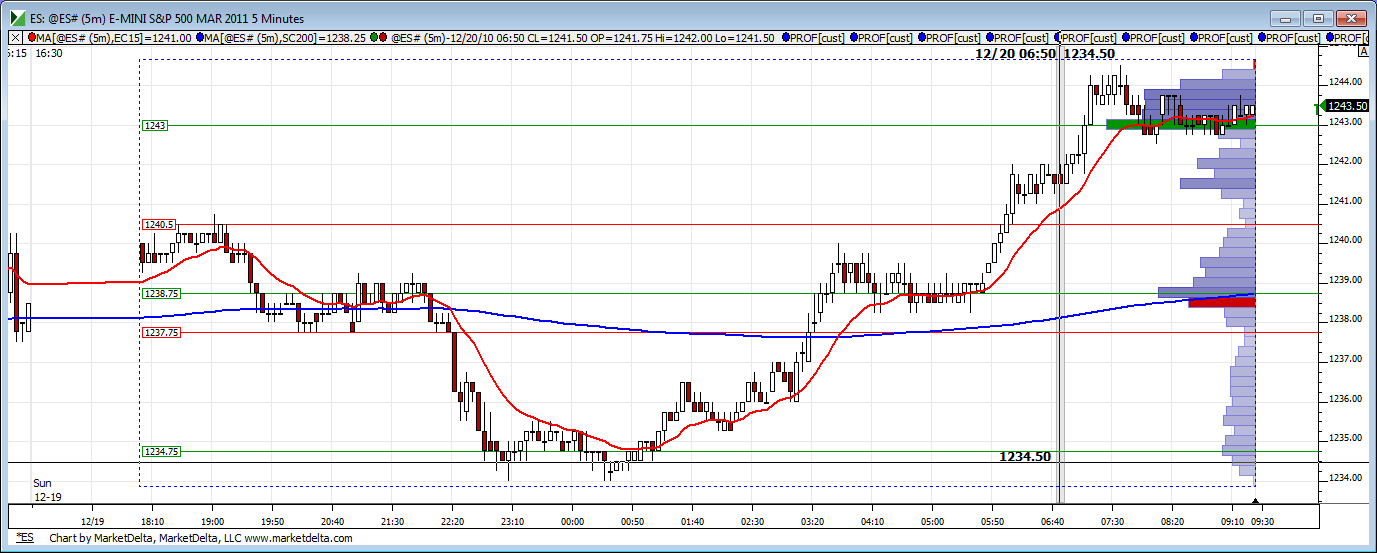 Trying to find support on
VWAP
here. Will be telling for the rest of the day if
VWAP
holds.
Click image for original size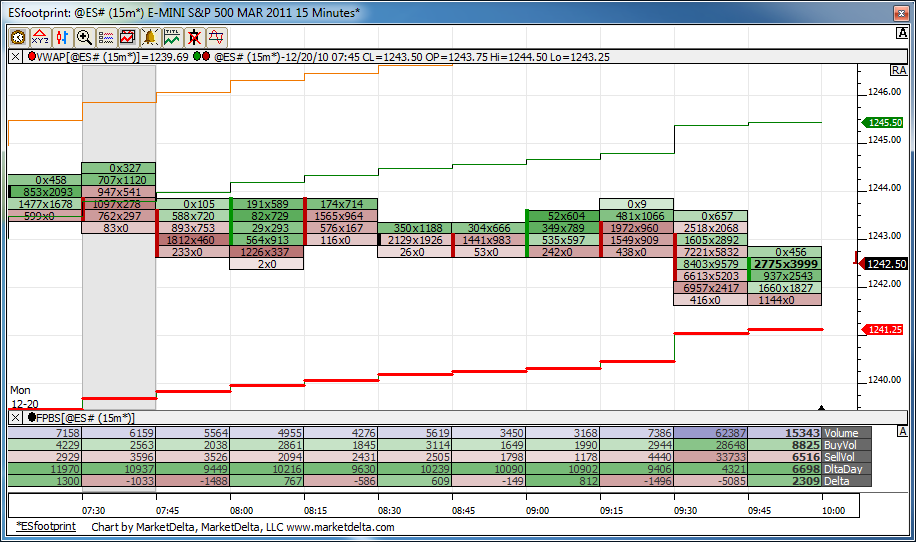 Here is a look at the breakdown through
VWAP
. You can see from all the red blocks even above the
VWAP
that there was no real buying happening. Who wants to buy the highs, rather wait for a pullback right?
Click image for original size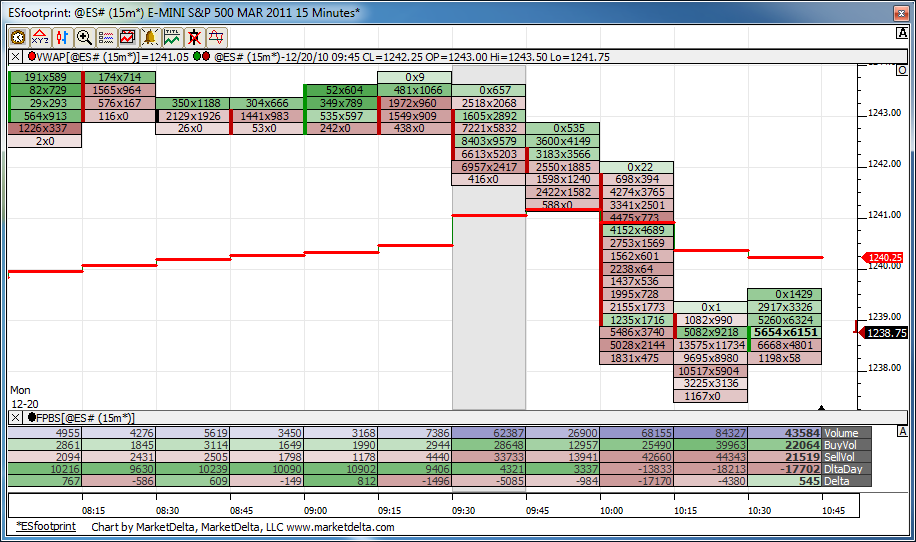 flat at 37.75......PV and close may jerk it around and air above...not trading for that unless a great signal to get long...
I'd like to see them push up into the
LVN
from today and find a short to get
triples
at 37.75..we don't want to see them run out of YD range though
if it was a better time I'b trying to sell above the midpoint of 40.....but gonna pass and eat lunch!!
all air is filled now...a missed trade...two sets of
triples
now sit below 40 midpoint ...so shorts are preferred up here
this is second try to come out of YD
RTH
range...the first was the higher
gap
open.....so now we need get back under that high of YD before attempting the
triple
run out below....it's just a safer
fade
now three sets of
triples
below...how often do we get three higher
triples
forming without running out at least one of them? If not more....
selling into this 42.50 area would need to risk into 45 area as that would make a perfect symetric day on both sides of 60 minute range in case bulls keep pushing
trading for a 41 retest off 42.50...lunch is over for me....but keeping it light anyway..not giving much back today if wrong!!