ES Short Term Trading 02-14-2011
ES Short Term Trading 02-14-2011
Here is
VWAP
chart. A fight with the line and as you can see
CD
is all over the place.
Click image for original size
Good morning! If you go back to the 13 min chart on the weekend preview you will see this is the first support at 1324 and change. Of course ,by Kools tools rules that was negated with the move to a new high at 1330.50 ,but a new projection was given off there of course and its still around here....then 1322.. i am chancing a quick long here, at 1324.75. but i sure wont overstay my welcome here, thats for sure!....
Click image for original size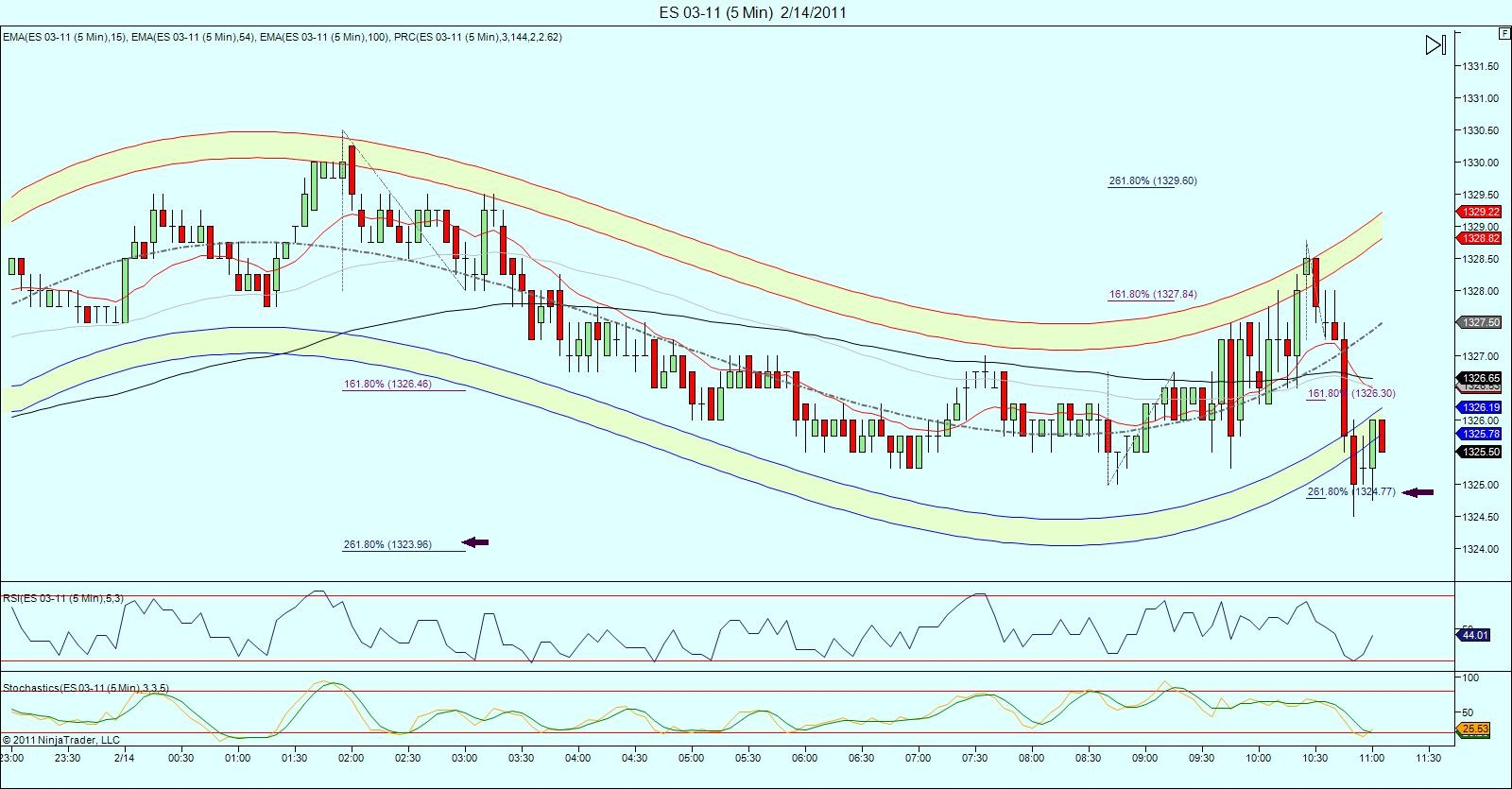 i'll take one off at 1326.25 ,here, cause of the red avg and projection, and one at 1327.50
Hi Koolblue
it is possible to know how the Parametrs for yours, i think keltner chanells are ? I cant find it in Forum here anywhere so i ask and may be its possible to know that.... ? On these way THANK YOU and all : very good job and i learn every day here sorry for my english please
ES
we have Daily and Weekly
PP
1320 and 1322 here is realy important Level today
Note also the median
prc
line on the 5 min chart at 1327.50... i'm so used to missing by one - two
ticks
lately, that i have adjusted my exit to 1327.25...
There it is!.. uot at 1327.25, plus 2.5 there, now up 4 on the day!
Yeah, Drob, Thats actually a better representaion of the trade that you are using.. i trade 2 contracts for the following reason. My whole 'gig' since i came to mypivots 3years ago is to show that 'the little guy' ie the small player can succeed just like the big boyz! i used to only trade one es, but i found i had even more success trading 2 as it enables me to take one off (usually around 1.5-2 handles or so) rather quickly and raise my stop(usually to breakeven) for a risk free trade on the remaining one. At least it seems to work for me!