ES Trading for 03-02-11
Opening Profile
Consolidated overnight at lows of yesterday's 36 point range.
Click image for original size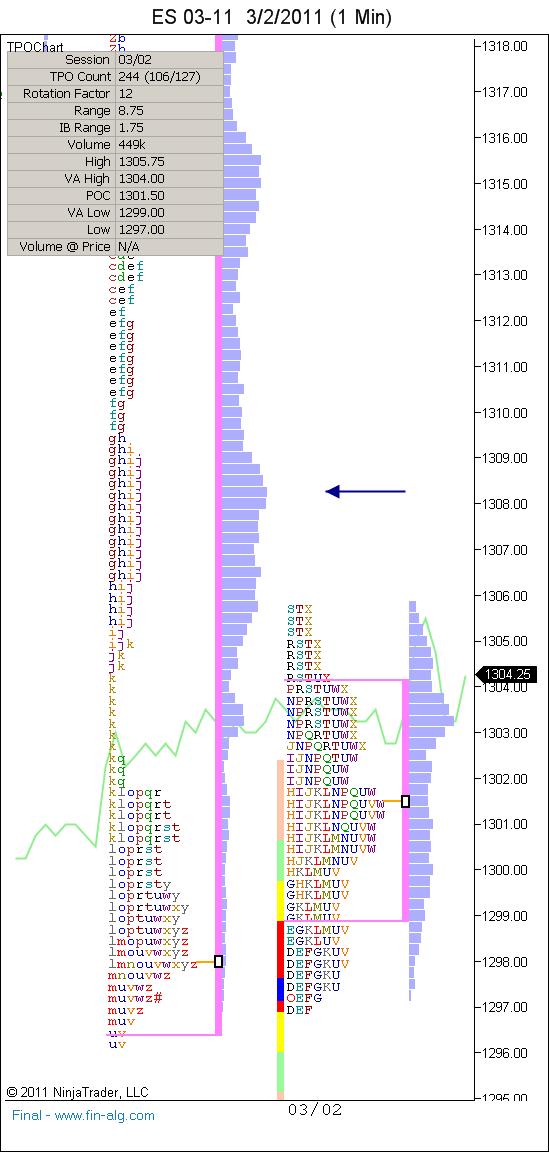 This is a tough call for me.. bearishly biased for the next week or two, but currently were in a rebound mode and my trend indicators (mov avgs ) are up.. breaking 1308.50 leads me to believe 1212-13 is next , beyond that 1321 is possible. I just dont have clear confidence on a number below to buy yet. So when in doubt..sit it out , for me! from sentimentrader..."This was the first time since June of last year that the
S&P
started a month with a greater than 1% loss. Historically, there wasn't much of an edge going forward after similar incidents.
Dating back to 1928, there were only 3 other years when March began with a 1% or greater loss, 1966, 1980 and 2009. The
S&P
's return during the next week was -2.1%, -5.3% and -3.5%, so not an encouraging set of precedents there.".. but you also have this!..."Tuesday's selling pressure was enough to generate another round of oversold extremes, including on one of my favorites, the intraday Cumulative
TICK
. That indicator for the
NYSE
dropped to -5500 near the close. Since the bull market began in early 2009, only two other times have exceeded that reading - September 2nd, 2009 and January 25th, 2010. Both showed impressive multi-week returns, though the latter had a short-term scare first."
all four off at 07.25 ...flat now..chart later but most will know this stuff and be bored
bingo!!! Tough day! order was at buy 2 at 1304.50...hit ,but no fill!...
Click image for original size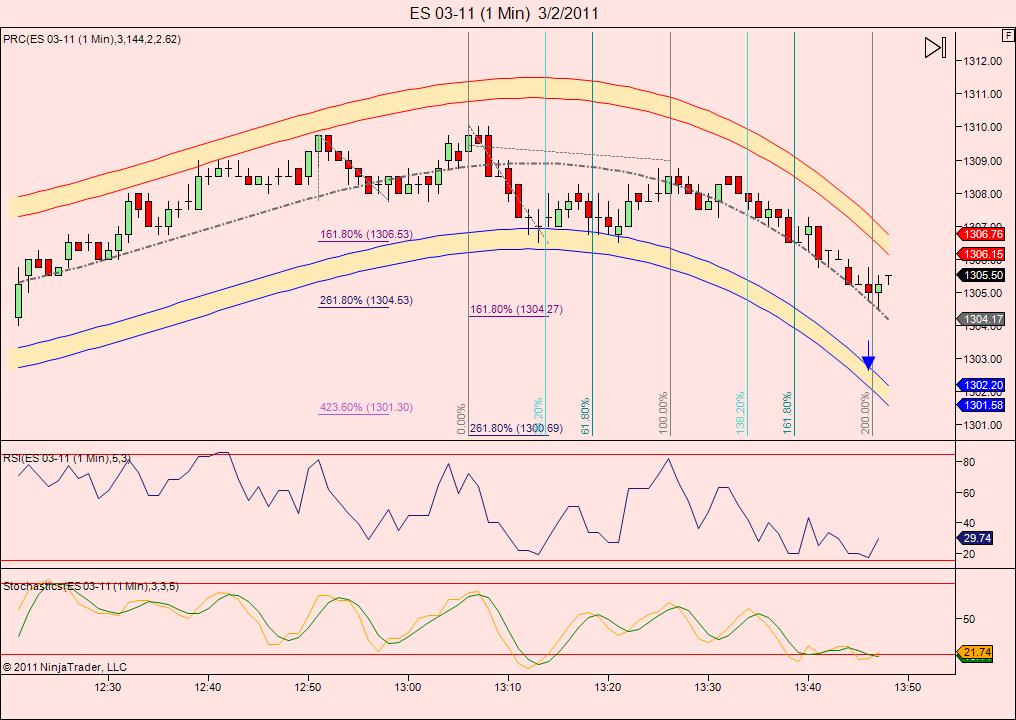 Originally posted by koolblue

right here the one min proj at 1307.50 would have been my exit!...sheese!.. i give up


Come back to trading the
CL
KB. It has been wild and, with the help of Kools Tools, a great trader. You sure won't get bored waiting for fills.
im considering it,Prest!!!....
Click image for original size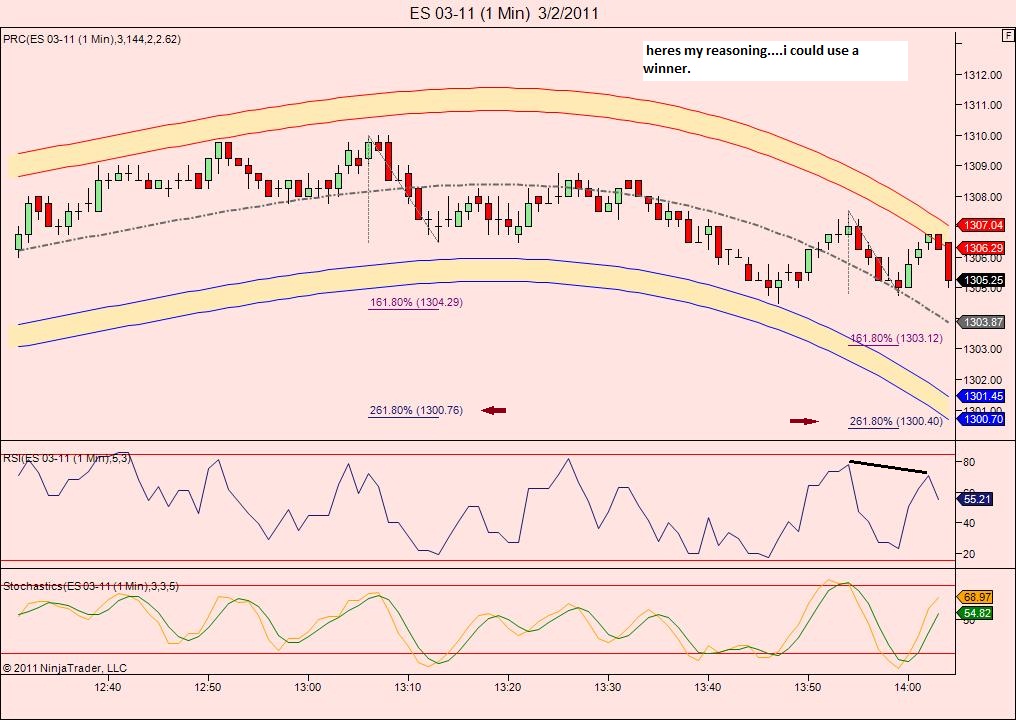 ... took one off at 1304.50, stop lowered to 1308.50 on the runner...
There you go Bruce. I've marked the area you are referring to with corresponding blue trend lines. Certainly not an overwhelming
divergence
but it was one for sure.
Click image for original size