ES 4-8-2011
Thanks Lorn
Now, today, that activity bar on
TS
had
AH
HVN
identical to yours.
I am looking at a chart,
RTH
only 5m bars, this is a potential Wyckoff UPtrhust (reversal pattern where previous swing high is taken out by a
tick
or 2 and instead of attracting buyers on a breakout, proves to be a fakeout and the sellers take control)
Chance of Upthrust increses unless price gets back above
AH
Midpoint 31.75 and that 31.75 acts like support.
Today open outside yesterdays bracket which also made this a high probably short this morning.
Click image for original size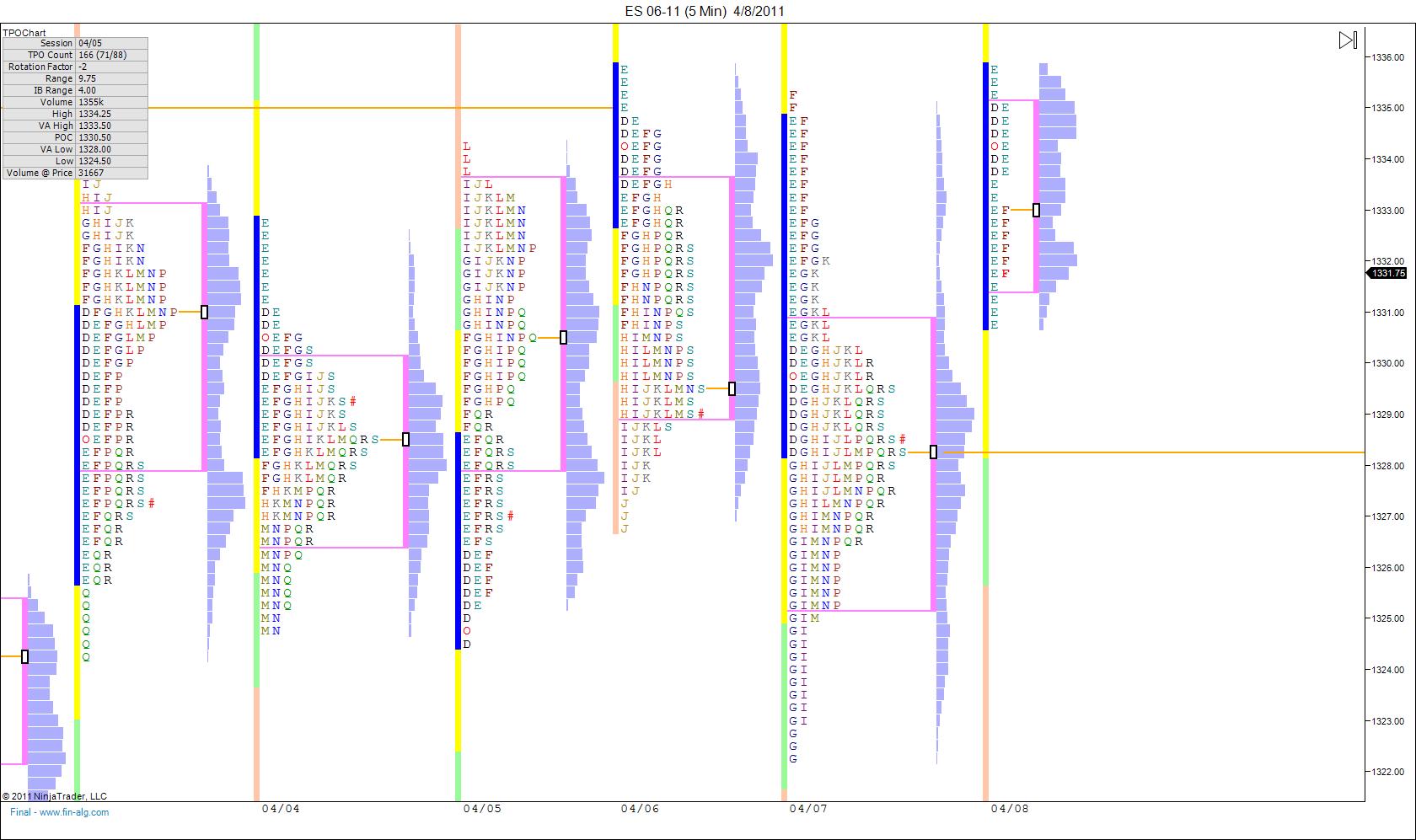 I have
VWAP
set for 24hr period. The time frame doesn't matter.
Originally posted by optimusprime

vwap on what time frame and setting?

Bid-ask update. Bears could not push through. When price rose above higest volume cell (black border in 11:29 column), they covered.
Click image for original size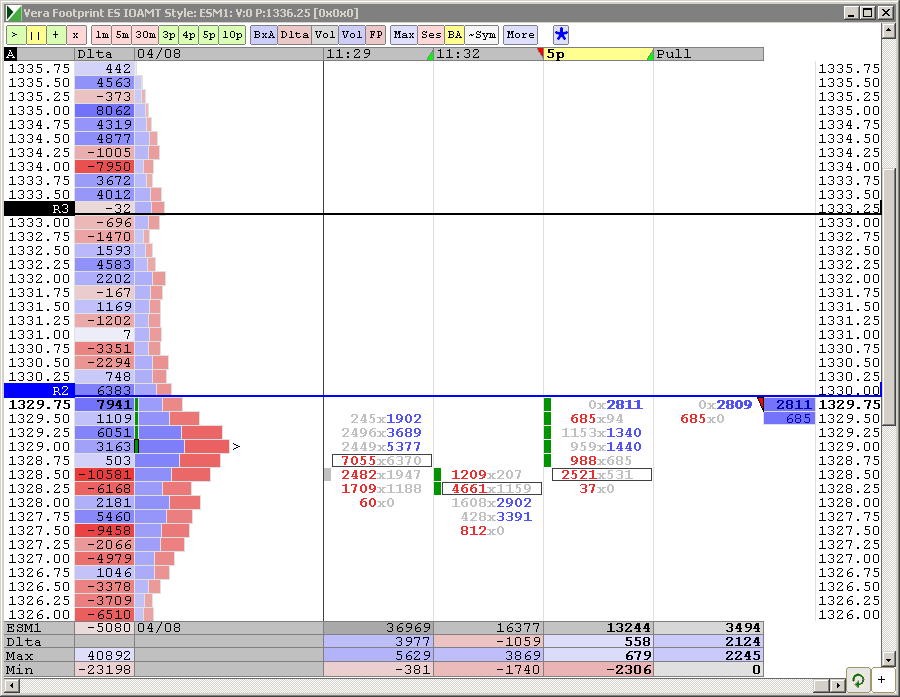 i have 22-22.5 as the next big area of support...24-24.5 could prove a temporary one if we are headed that way...on the upside i am a seller at 32.5-33 and then again at the
hod
/on high...had decent support in the 27.25-27.75 area which worked out fine...good luck
Lisa,
Mine are 5 minute bars.........yours seem different...have a safe trip
Originally posted by Lisa P

BruceM, my chart for the same period of time looks completely different - see below. Check your settings. Sorry cannot help more - leaving soon.




Originally posted by BruceM

here is a case in point from the opening today of RTH...look at all that Green and cumulative delta is increasing on the way down..couldn't this just be the smart sellers exiting from the O/N positions?

The market never went up above 1333 after that swing low...

how to interpret this ?


Click image for original size







Click image for original size