ES Monday 4-30-12
Here's what I've got as
PASR
Monkey Zones ... the major
S/R
ones that I see thru my monkey eyes. Just a map for coming into the trading day on Monday's
ES
. Hope it's helpful to folks.
Click image for original size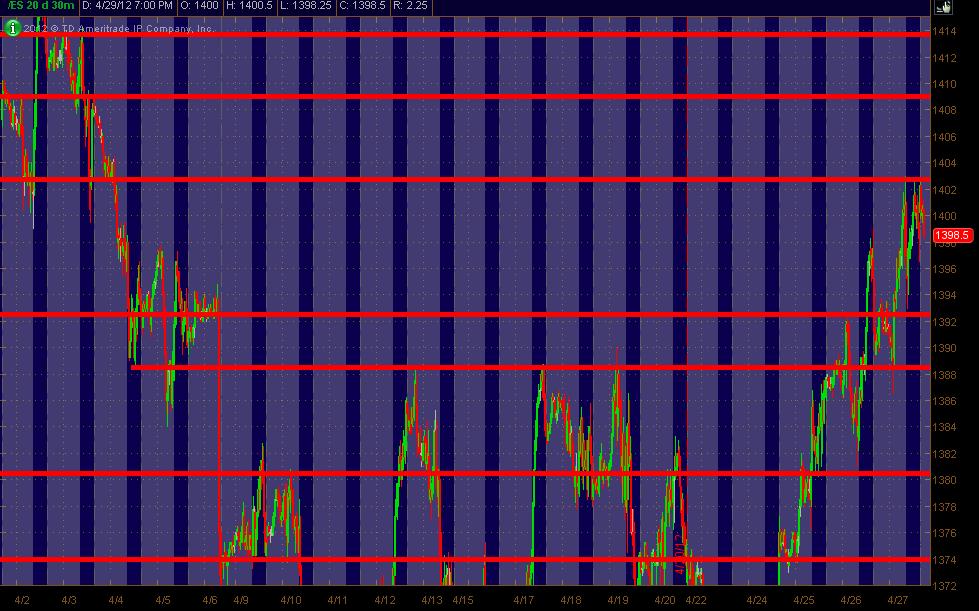 MM
When is "The Bruce" back? I dont see much posting of late? For awhile it was daily, which is normal?
oh I'm still here..buying into this 90 - 92 area now as it's
low volume
and it's wednesday.....need the On low to hold in order to get back up into the 96 - 97 area.