ES Friday 8-16-13
the anniversary of the death of Elvis today and yesterday they trended it out of the open.
59.25 is my magnet and I prefer to see a brief dip down on open to initiate the long...ideally under 56.75...
53- 54 is additional support point and then I have 48 - 49 below there
above is 62.50 but even better for sells would be a test into 65.50 - 66.25
faders will be angry and get revenge for yesterday ..or at least one good
fade
this morning..it's Friday..use the magnet !
starting small buys in overnight but this is agressive and better buys will happen if we can get some selling off the open first...if we get the 53 - 54 then use the 56.50 as a magnet

so I am long at 56.25
I bought lower zone and try to get back to open print for first target...then try to hold for the 59 area..
my 56 buy in overnight was a mistake but thought they might just push up quick...so this is how I play it when wrong in
O/N session
so far so good but I'm not expecting an easy or quick ride up into 59...of course I'll take it if it comes
lowering final target to 58.75 but this may require some patience...
damn...we have a matching low in overnight and current day session low...I am now assuming our runners are in peril !!
runners will have a hard stop at 54.75 now .....report coming and with that matching low I have no confidence
here is a look as to why I made that area my magnet...will it yet ?? not sure...then I incorporate what happened in yesterdays afternoon session
Click image for original size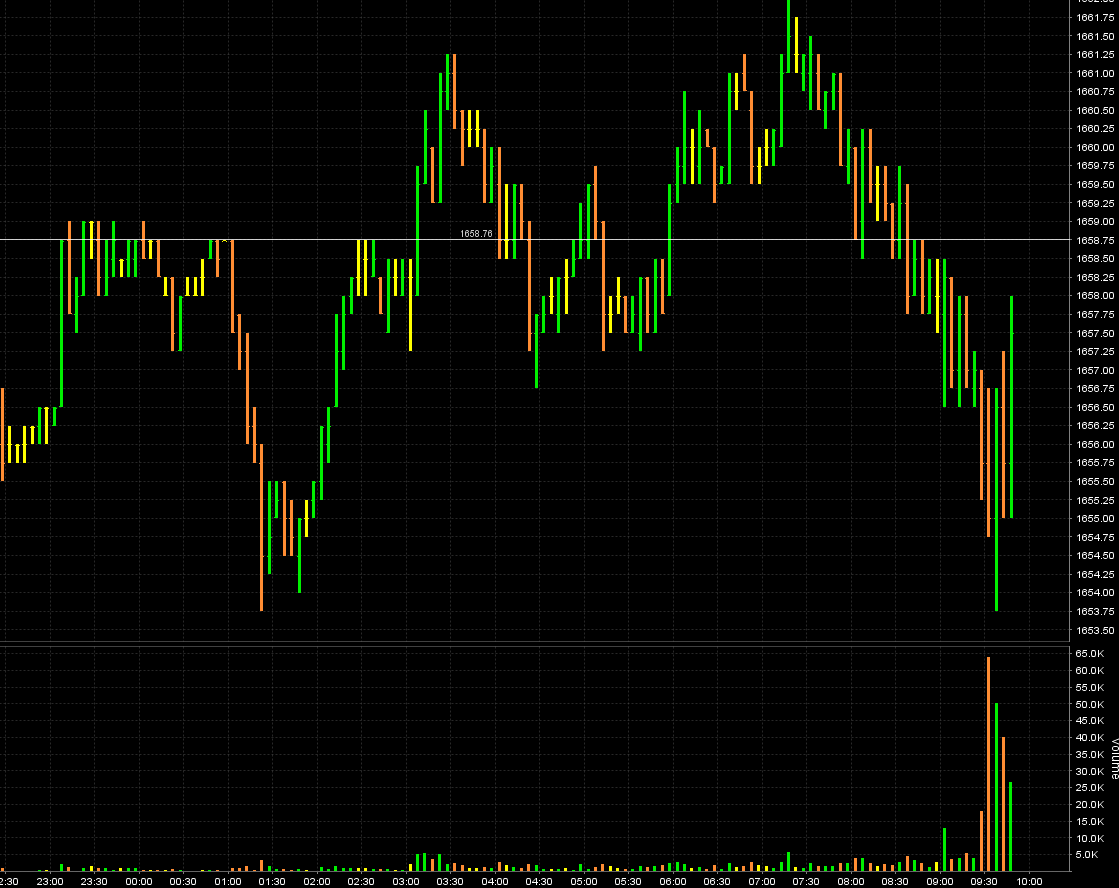 coming all out at 58.50 print....3 minute to report and don't want to risk a bad reaction
I think we were a bit lucky this morning given that the overnight low matches todays developing low...getting back near open will get me interested in the short side to get those stops down there at the lows...especially if the magnet stops this rally


if we even see the open again !!
so far we seem to be accepting price in the lower half of yesterday afternoons consolidation ( bell curve)...it's more difficult to trade when you haven't broken an
O/N
range yet and you are sticking near the magnet...
even though I expect that double low to get broken I'd much rather see them run up into the overnight high ...then look for
fades
back to our magnet again...so going above 61.50 starts to get my attention...
that test down to open print again got my attention but couldn't see a way to get short and I don't chase entries..
initiating right at a magnet price is a losers game too...
so perhaps it will only be the
one good trade
this morning
best to play at the extremes today and stay out of the middle!
congrats to any who held for that double low.....hope all enjoy the weekend