ES Tuesday 11/19/2013
Today is difficult for me , but i will probably sell more than buy...
Click image for original size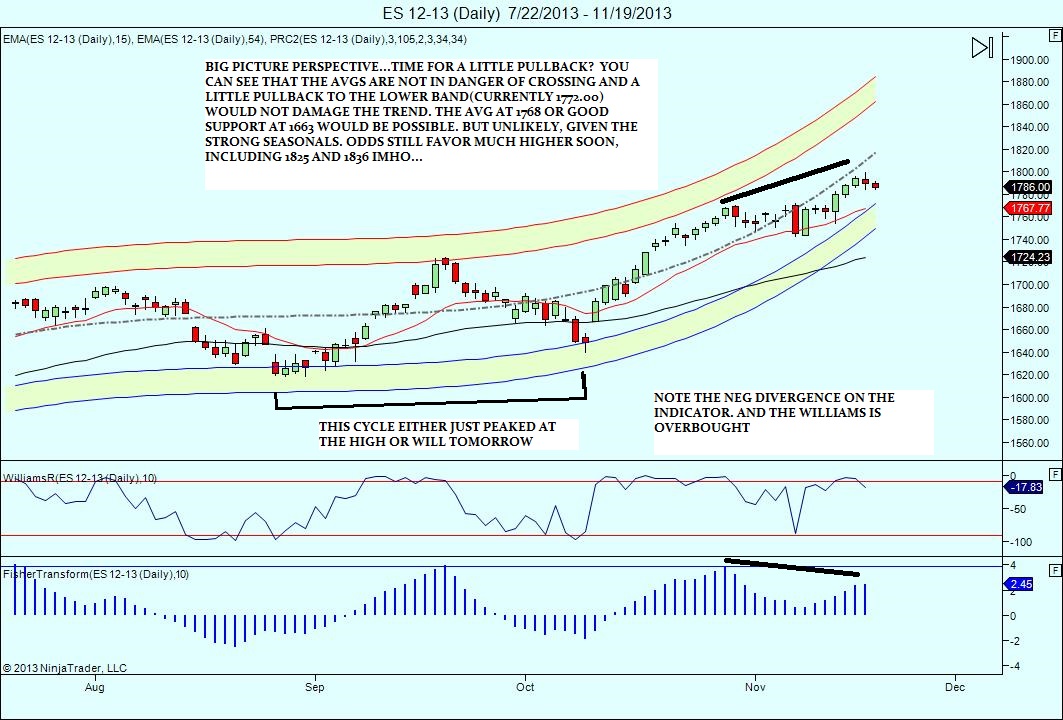 Click image for original size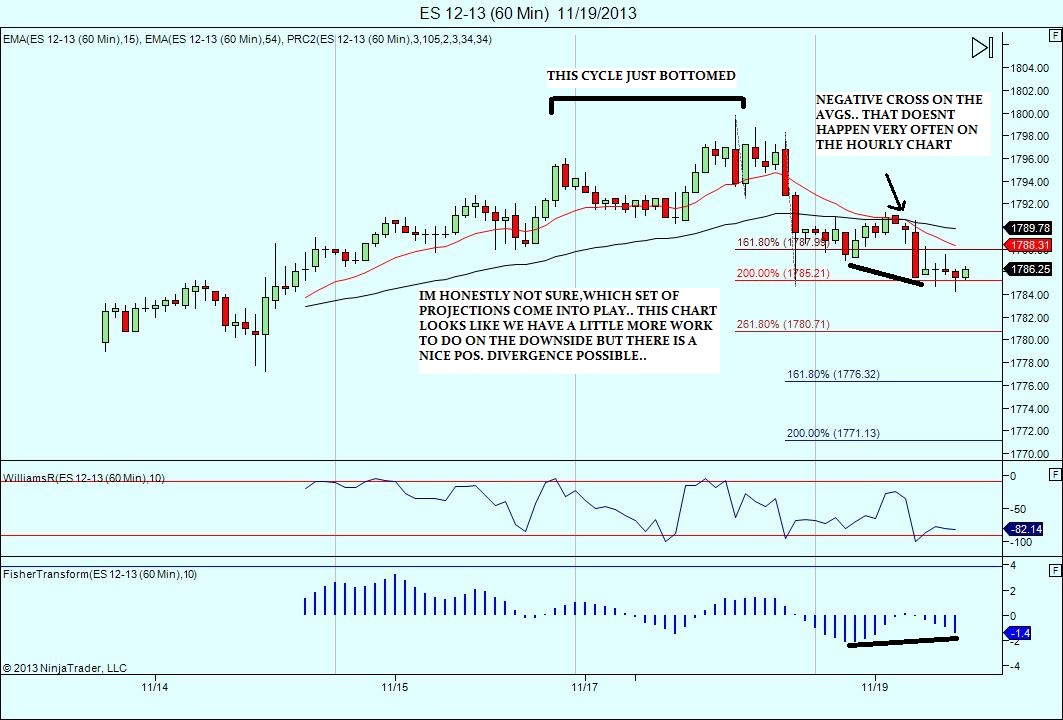 Click image for original size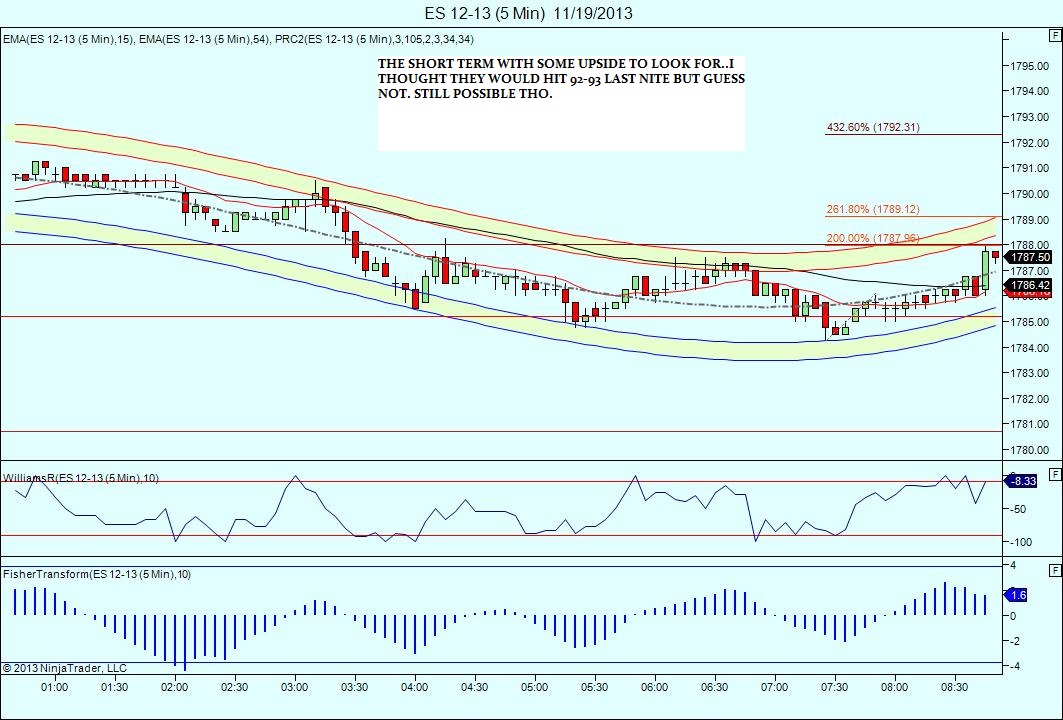 ...
Singles posted yesterday 1792.75 became resistance, 1782.50, 1774.25, 1770.25, 1765
that 82.5 i mentioned earlier was hit to the
tick
...nice 3 pt bounce off of it
Originally posted by NickP

well, if u weren't trying to be cute (like i was) u could have shorted 89.5 (one the of the zones marked in the chart i posted and bottom of yest big lvn) and taken it right to that little zone at 83.75-84.75...i did not try a long there, my preferred area was a little lower at 82.5 so watching here as we attempt a stab at 92.5...shorts need to be nimble here...a break above 92.5 targets 95-96.5 and new highs are a whisper away...pretty strong buying off the lows so we have to assume the big guys bought the dip and will dirve it eventually to new all time highs (perhaps not today but might be on deck soon)

well i still hold by my charts and think tomorrow we continue trying to find a bottom before the real launch to new highs laater this week?
next target might be 1780.75 (refer to first chart of the day...update: my 30 min and 60 min are still negative the ten min did go positive on that run up to 1793.75 but is now negative again although bands are flat
wave one = wave 5 around 1780.25..?
well, kudos to Nick and Rburns today for taht 92.50 area.. I really didnt have that on my charts...
Pretty low range 12 handle day , and no real progress for the market. I suspect we put in a bottom tomorrow and begin to move up but we will see. Hope you guys did better than me today!.. c ya!