ES Monday 12-2-13
Welcome back to anyone returning from the holiday week. The Market closed on a weak note on a trading shortened Friday last week. Will the weakness carry over? Last weeks combined profile is attached. Below the 0100 area would take us out of that balance area and start working lower in my opinion.
Click image for original size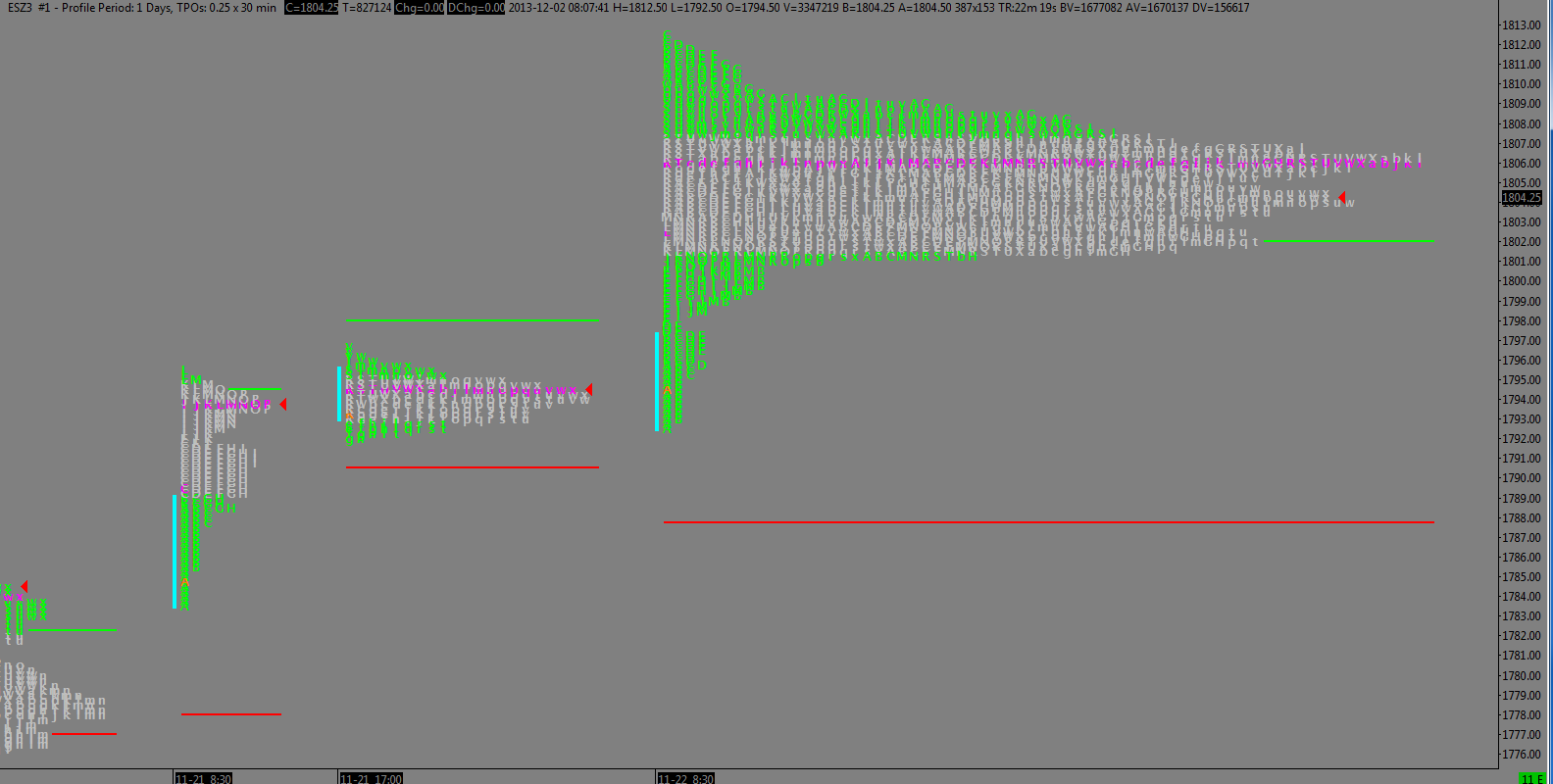 The 30 minute shows 0500-0525 turning into resistance and that 0100-0125 as critical support
IMO
. Also lots of news releases today and this week to keep an eye on.
Click image for original size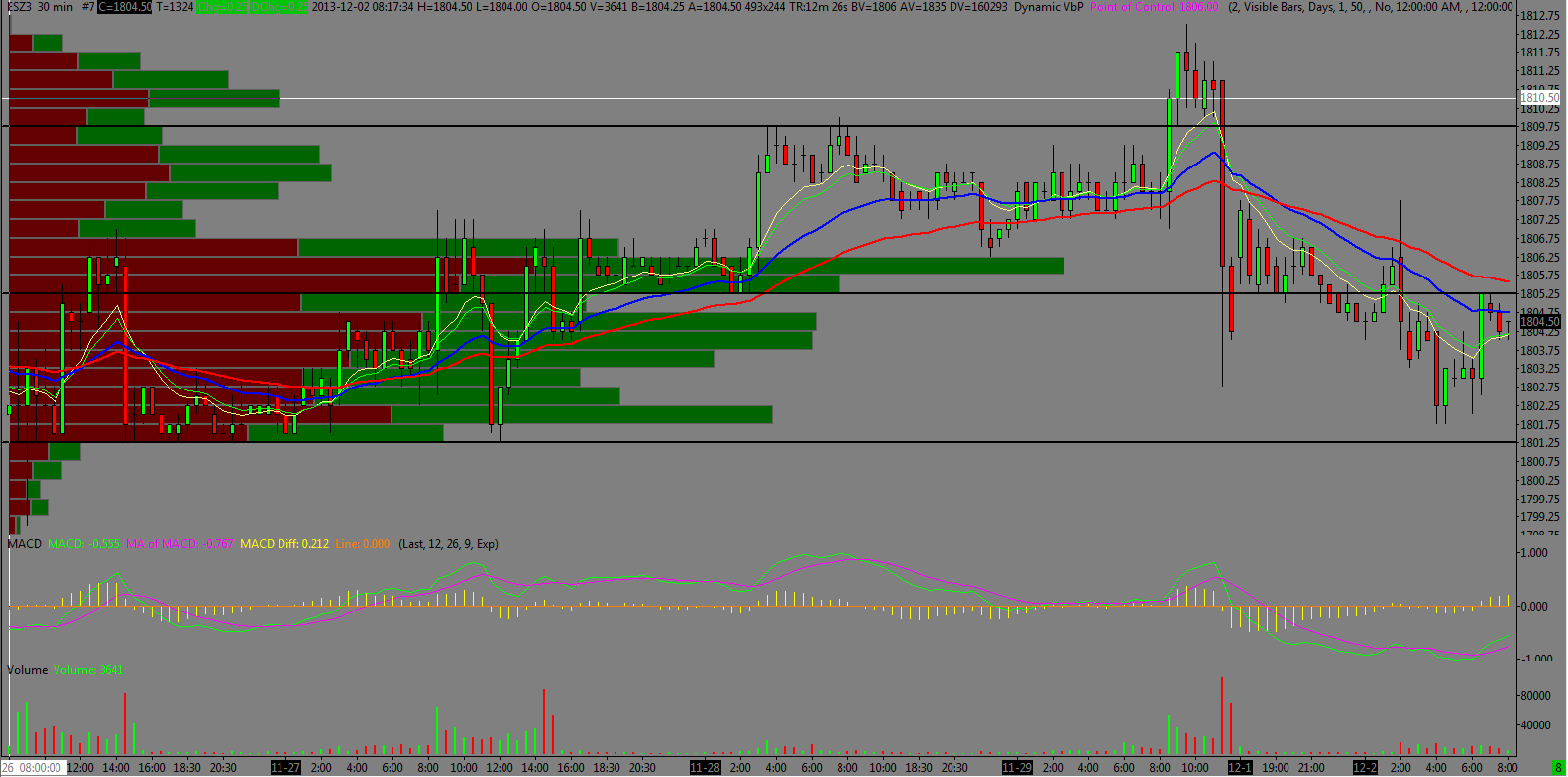 thanks!
I am seeing a
positive divergence
.
Click image for original size

Rejected Friday's
VAL
, testing 0100. Reports due on the hour will need to wait now to gauge the reaction off them.
So far just chop between those two levels 0500-0100. If I were smarter I could have played them, but I'm not. Nothing for me to do until one of those are broken.
Well nothing doing, getting into the
low volume
no trade zone for me. I'll take a look later.