ES Weekend update 1/18/2014
ES Weekend update 1/18/2014
One way or another this is going to be an important week!




Kool, I'm fascinated with your work! Is there a place that I could find an outline or explanation of your terminology and methodology? Thanks.
Ackwired ,i'll get back to you this weekend.. calling it a day since i've been up most of the night trading
wanted to show the hourly update..same as the 30 min shown above but here you can see all the numbers. ps below 1778 is 1775 and change and i think 1770
Click image for original size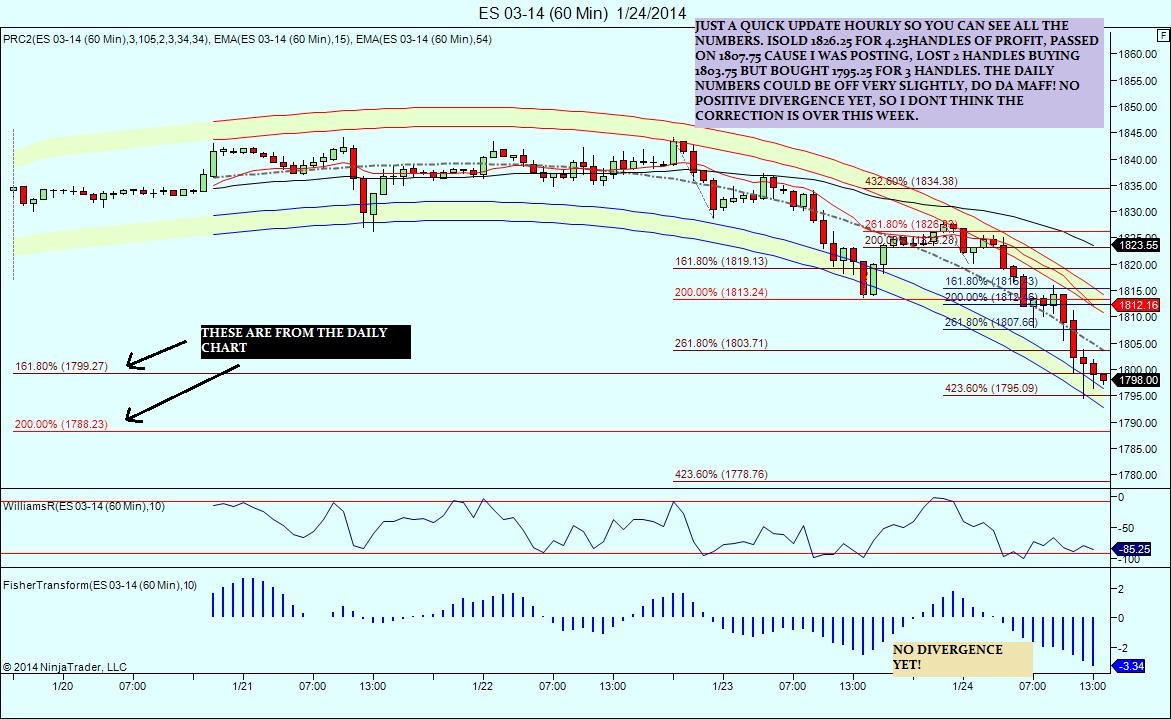 thanks for all this work and postings Kool...even us short termers appreciate the effort you are putting in on these.....that was a great
divergence
on top and I hope some long termers took advantage of your warning.....Great stuff !!