1/27
Everything I know the computers and large traders know.
I do not know everything they know;so,I limit my trades to setups
I have seen them use and I have traded countless times.
Trades on 1/27 were based on work I first showed at MYPIVOTS almost 8
years ago and have shown multiple times since.
The one thing i have added in the past couple of years is an awareness
of the
vix
etf
's and will often trade them short term derivatively as they offer a better
percentage return than trading the actual
etf
's.
NOTE how on the exact low bar of the day, one penny from the exact price required to set
up the trade in the
QQQ
, the large traders stepped in and bought the inverse
vix
etf
in size.
They knew what i knew.
Once price had hit the upside target, the computers turned price and then signaled their intent to take price down
by triggering the 886 algo, a setup that i have shown here many times.
With bonds at resistance given by tools, the computers signaled their intent by first setting up the red line green set
then triggering the trade by again using the 886 algo as shown at this site for many years.
Based on the standard test and retest entry used by medianline traders,
a larger buy signal was triggered in the
NDX
entry was on
QQQ
chart at double arrows with price at line.
Note that the BLT trade signal set is overlapped the standard
modified schiff set.
The trade will now either succeed or fail on its own merits.
stop 8524.
Enclosed is chart by trader KAZOOM found in the public area
at pugsma. wordpress.com that confirms trade on close.
If a trade is not immediately stopped out, then the number one way
a trade fails before it hits the minimum target is if an abcd sets up against the trade..
I have marked the two potential abcd on the chart.
Click image for original size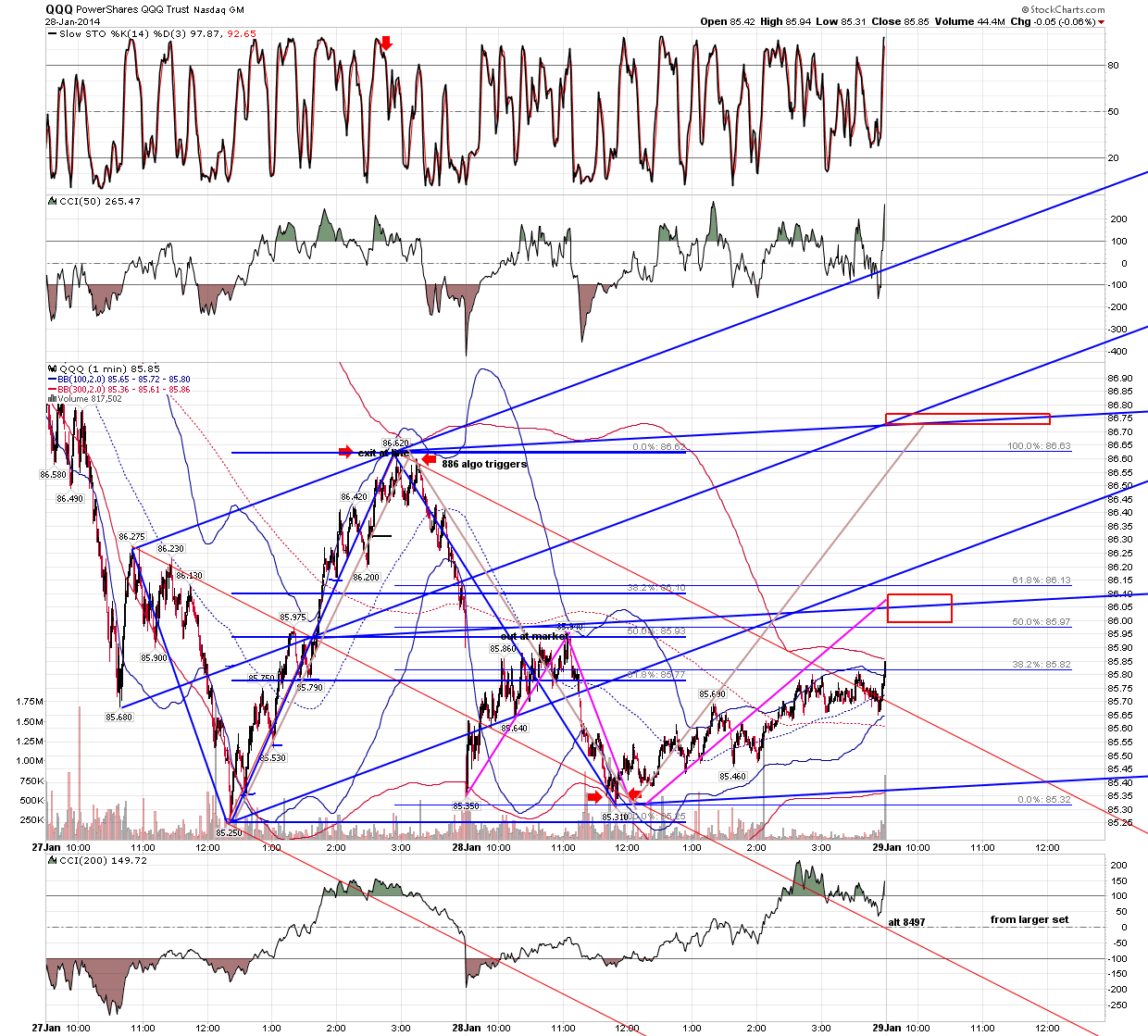 Is there one more new low that would still support the bullish case?
Yes as marked...
Click image for original size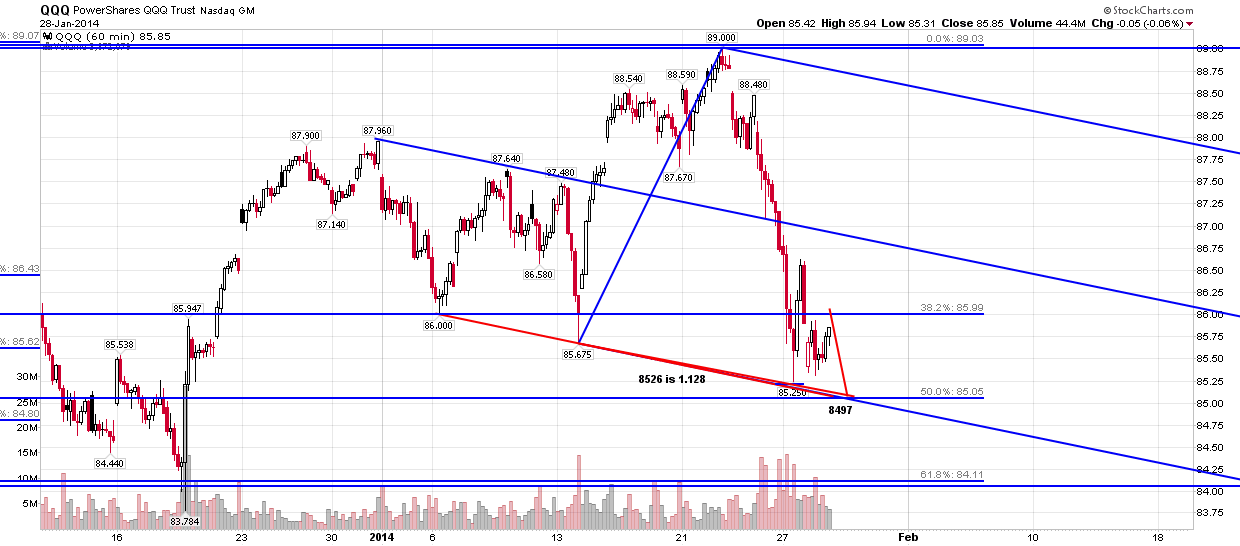 reentered at pre posted 8497......with initial22 cent stop
stop now break even
price MUST get above 8568 here
In late trading, the computers set up the 886 algo, triggering another trade on the long side.
we shall if this one will stick...
Click image for original size