ES Wednesday 2-19-14
Yesterday was the "P" profile which often brings in buyers when we open under the bulk of time in the formation...my plan is to be a buyer at 30.25 but watch
single prints
down at 27 - 28 area...we can buy at
VA low
near 29 too...so 27.50 - 30.25 becomes a key zone......... then it will be critical to get back above the buying tail transition point at 33.75..then we have a chance to go get ledge at 36 and volume/ time at 37 area..
aggressive traders will be buying in
O/N
now near yesterdays lows as the overnight is printing 31.50 as I type
Click image for original size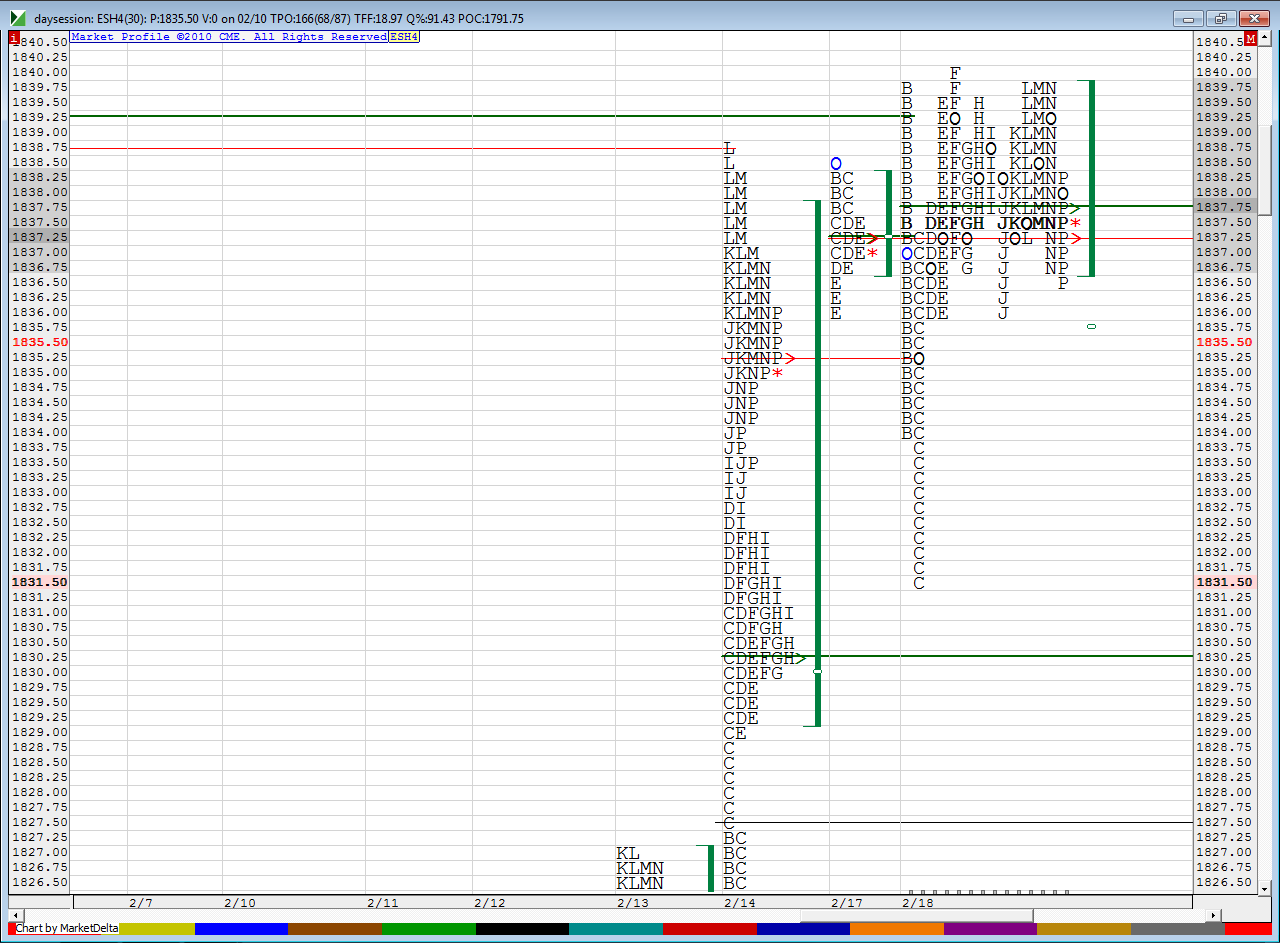 all us buyers want it to hold above YD
va low
and that ledge in order to get the 3
tpo
's up at 39.75....
hey Bruce, thanks for the chart. It seems we did not quite get to your 30.25 level so may I ask where you jumped long? Did the
open test drive
make you change your mind abt waiting for 30.25? Thank you
we start
single prints
at 42.50 - 42.75 from 1-21...so if sellers are coming this would be the place....that's it for me today...kids are off and I think the Leggo Movie is the plan ....
opening one minute high breakout...I also had a small long in
O/N
but main campaign was started in
RTh
on that breakout....it was a hard breakout to take as it was so close to the 33.75 area.
Originally posted by apk781

hey Bruce, thanks for the chart. It seems we did not quite get to your 30.25 level so may I ask where you jumped long? Did the open test drive make you change your mind abt waiting for 30.25? Thank you

the quick rejection of YD lows helped on that trade
look at all the volume at 42.75....that selling tail transition point...I think we are going back to 40