ES Friday 8-15-14
Should be "late day buying spike" not ledge as mentioned on the video....here are the numbers for me...I hope they play well for a friday.......I like the shorts because I am thinking that maybe this buying was option sellers protecting and maybe they will be done protecting this morning...I also like how we have two well formed bell curves from Thursday and wednesdays trading and those will eventually be retested.....just not sure when...54 - 56.50 is a natural
LVN
today......so be careful in there...better to use as a target
a shrunken version of the key areas...I had to change the scale to fit
Click image for original size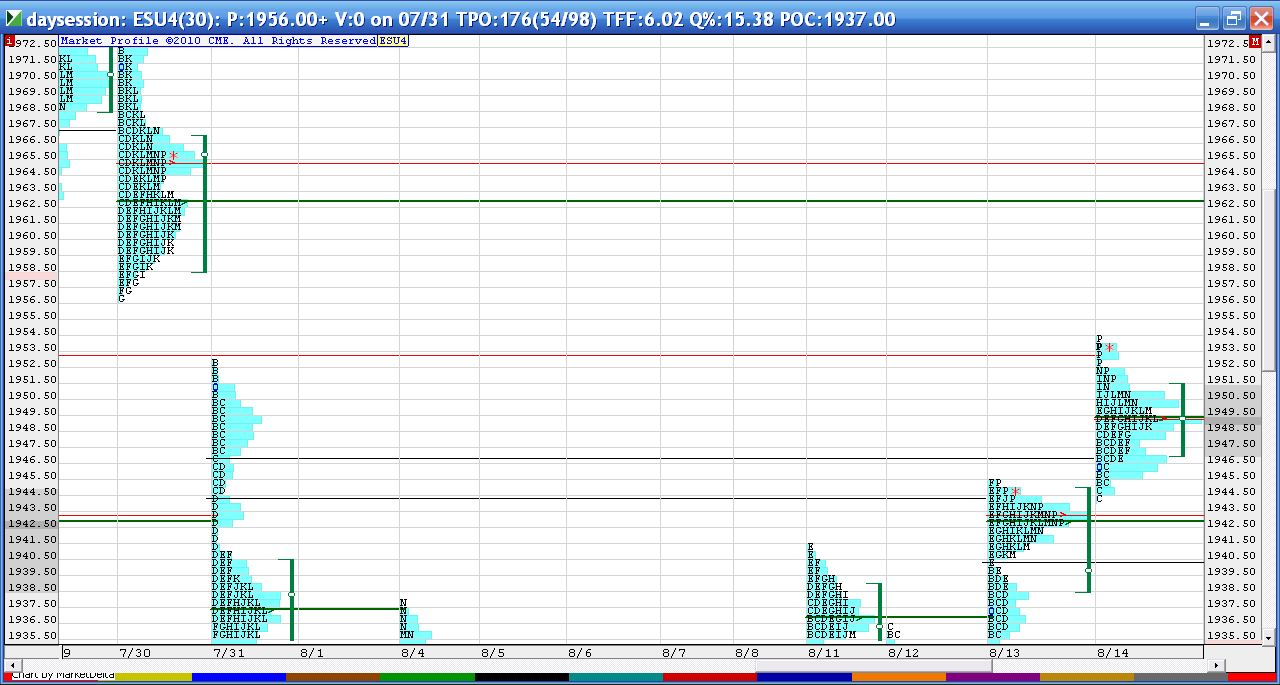 thanks apk....I appreciate the good words and glad you are getting something from the ideas....the obvious and the subtle ones...I think many who are struggling with trading would be best to pick a time frame that works for them...one they understand more than another...for me it's the first 60-90 minutes when all these beautiful tests come of value and ranges.....for others it might be the afternoon.......but the best advice i could give is to shut the machine down before/after your preferred time frame is over or stay in sim mode....and if cash is your problem then get a job that keeps you away from the market except for the time frame you THINK may be good for you...

I never mind taking losses....they come, they happen and are part of the business....but when I take a loss ( especially if it is bigger than i like) OUTSIDE of my time frame then that really hurts me.......

sorry apk.....that wasn't directed at you....it's just something that was flowing through my over active brain....I'm gonna head outside and do something physical......

I think the battle will be between 44 and 46 for anyone staying around...that is a low time area between wednesdays highs and Thursdays lows....be careful in there they may need to back and fill..