ES Friday 9-26-14
The key today will be the
O/N
midpoint retest as we failed yesterday and the majority of yesterday was spent forming a bell curve..the selling really came in from the first 90 minutes and the rest of the day we spent chopping back and forth.....initial key levels on upside are the 64 - 65 and 68 ...below will be 60, 56.50, 53.50 and 50.50......my focus will be taking trade to get back to the midpoint of the
On session
in
RTH
.
that
put option
opened at 40 bucks......very cool.....but I'll leave options stuff for another time
I have a small long looking for 64.50 to print.....there are only two close by volume nodes and those are the 64 and the 60......so I am watching opening price closely
coming all out and calling it a day...watch that 64 - 65 area closely and that 68 if they push that hard......they may just flip it over for the
gap
close fill
or at the very least back to the opening range high which is the first one minute high.....ok.....That's it for me ...I hope all have a great week and some can keep the threads going
gonna leave it on the greenies.....I have lines snapped at YD's closest greenies and look at todays current high....u can see date on bottom of my chart...ok ......nuff said...c ya
Click image for original size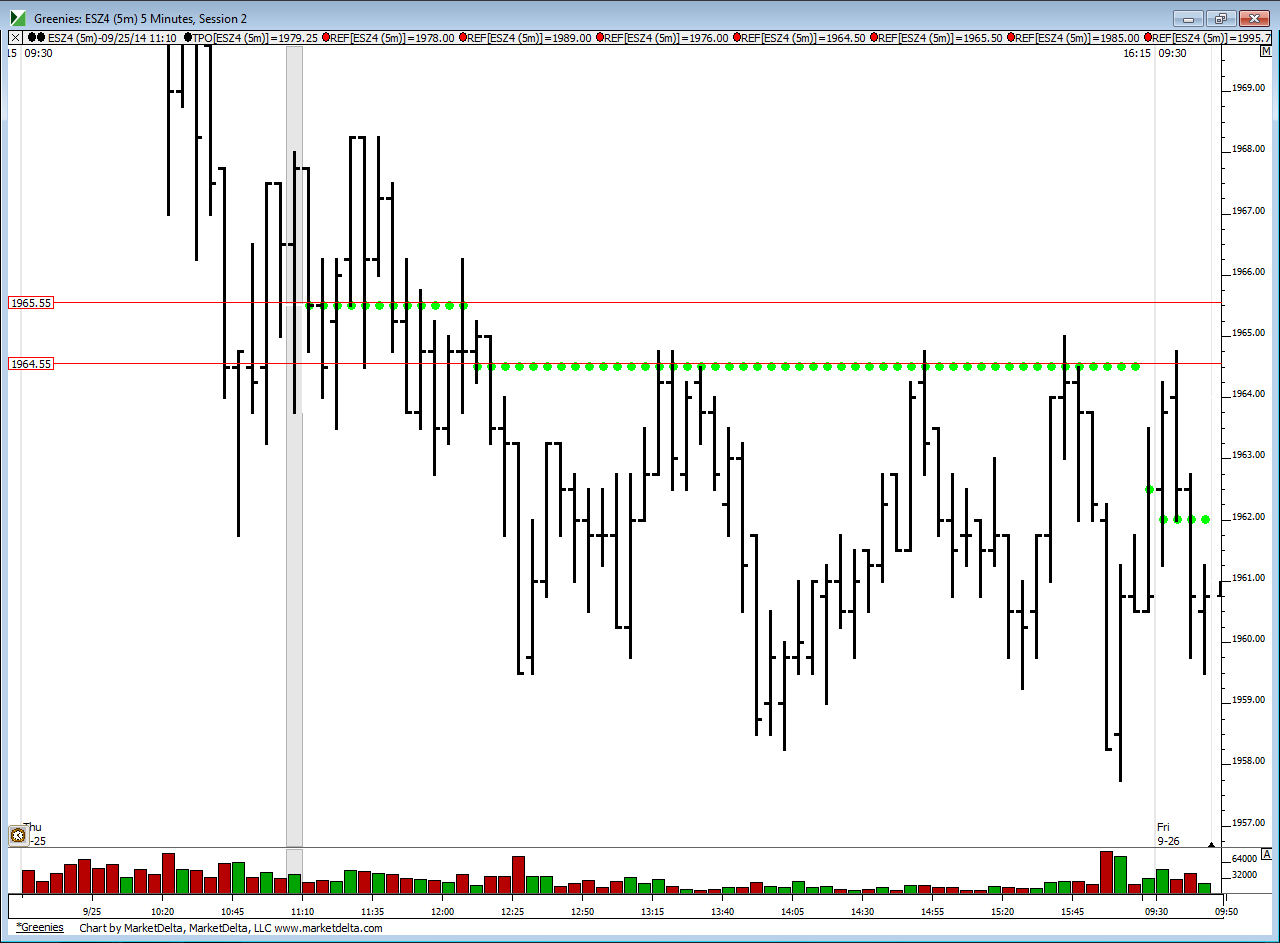 The greenies definitely seem to be the key Bruce. Very insightful...