Es Friday 5-6-16
keeping this short today but watch your probabilities...37.50 - 39 is my magnet zone today.....video babbles about other stuff....watch a weekly low at 32.25 also and s2 is at 2030.67...so we could use 2030.50 - 32 as another zone of confluence ....big conflict for me is that I have a SITYS number at 35.50 and also one way up at 53.75....but I would expect a push down FIRST if we open above that 35.50.......so my long trade in the Overnight was not put on in the best spot...hoping we can get to 37.25 before
RTH
opens
coming all out at 37.50 ...this was a small trade and an overnight trade and back to key zone ...I'm expecting the push towards 35.50 again in
RTH
and don't want to hold longs here...if I take another long it would have to be AFTER 35.50 prints in
RTH
...see video later if you have time and you will understand why..
fyi...I entered as I was making the video in case some are wondering why I show an exit posted but no entry....
ok.....SITYS....sorry couldn't resist
thats one of heck of an
open drive
. got to say, did not see that coming. shorts covering or
OTF
activity?
Bruce, you had asked the following question yesterday:
"a good study would be how often do we hit three floor trader numbers like we did today....or even two numbers ! S1 today is also the weekly S1 ...simplicity at work.....I didn't buy it though...just an fyi"
In my
pivot point
study linked here, I had it at 26% of the time. Obviously that was on a relatively small data set and would depend on the ranges, etc but that is what I had found at the time.
"The data collected was over 100 trading days so the numbers below can also be read as percentages
0-hit 4
1-hit 21
2-hit 49
3-hit 15
4-hit 9
5-hit 1
6-hit 1
7-hit 0
8-hit 0"
http://www.mypivots.com/board/topic/8298/-1/pivot-point-study
YD's trading was divided into 2 distributions. So far we have found acceptance in YD's range and are trading in the lower distribution. If we can get above YD's mid pt/
LVN
zone, then we could potentially target YD's highs.
Click image for original size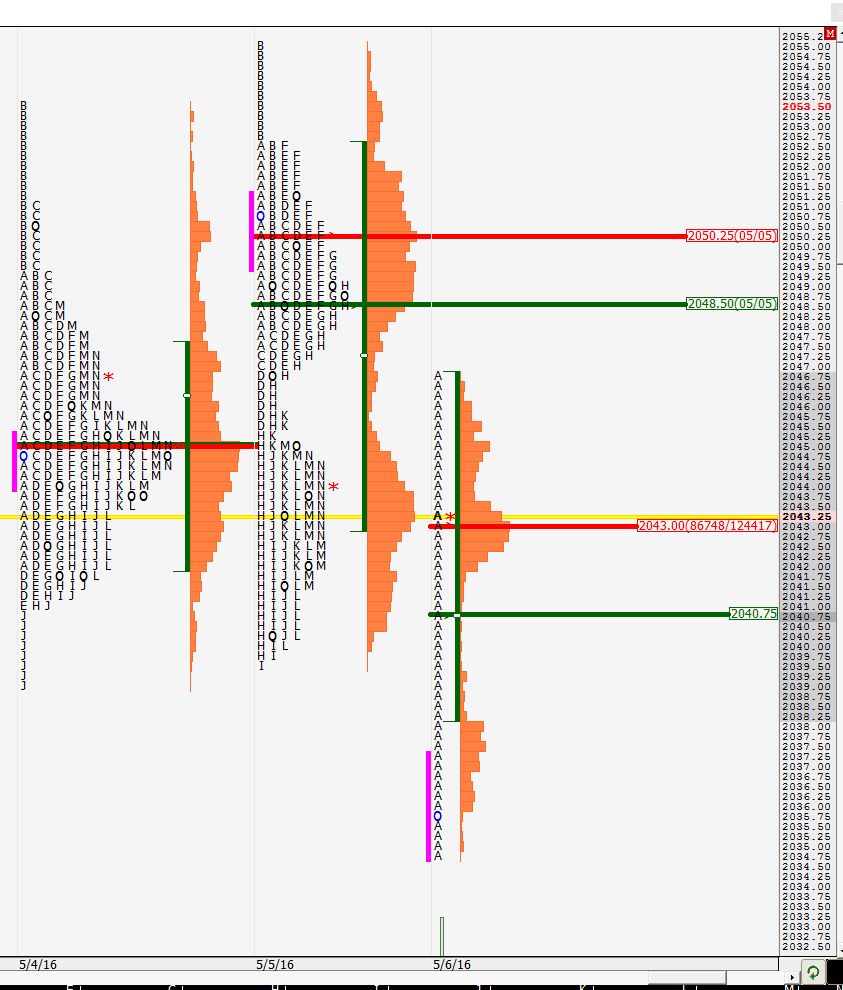 thanks.......I've been following the tests but haven't kept good records on two or three tests
Originally posted by NewKid

Bruce, you had asked the following question yesterday:
"a good study would be how often do we hit three floor trader numbers like we did today....or even two numbers ! S1 today is also the weekly S1 ...simplicity at work.....I didn't buy it though...just an fyi"

In my pivot point study linked here, I had it at 26% of the time. Obviously that was on a relatively small data set and would depend on the ranges, etc but that is what I had found at the time.

"The data collected was over 100 trading days so the numbers below can also be read as percentages

0-hit 4
1-hit 21
2-hit 49
3-hit 15
4-hit 9
5-hit 1
6-hit 1
7-hit 0
8-hit 0"

http://www.mypivots.com/board/topic/8298/-1/pivot-point-study