ES Thursday 6-30-16
This is made on Wednesday night...I'll refine in the morning with overnight and floor trader numbers....3 days in a row of no Overnight midpoint.....I can't remember the last time I saw 4 in a row....

starting shorts above YD's highs at 67.75...midpoint in On sits at 65.50...I don't think they will fail us today !!
Pivot sits at 59 and R1 is at 75 for some confluence with our other numbers....68 , 71 and 64 are key lines for me in early trade....with focus on short side for midpoint...we will open in between the Pivot and R1 and probability tells us one of those should print today..here is how On sits against our lines talked about in the video
Click image for original size
I lowered one line to 67.50 ( yd's high) but 67.50 - 68.50 is the key time from
O/N session
ok enough babble..trading heavy today so no trade and posts from here on until midpoint prints
68.50 is my avergaed in price...was hoping
O/N
would have printed before
RTH
opened but I think this will be a good trade campaign
everything is smaller now on other campaigns...I'd really like to see them push to 61 and then the pivot...but we gotta crack those 64
single print
players for that to happen
this is almost like a repeat of yesterday at the 47 number ...except today it's the 67 - 68 number...with one great exception...they nailed the midpoint !!
how we are playing out against our lines...I'd really like to see that 64 crack with volume...then I'm adding 61 as a line not shown on chart...
Click image for original size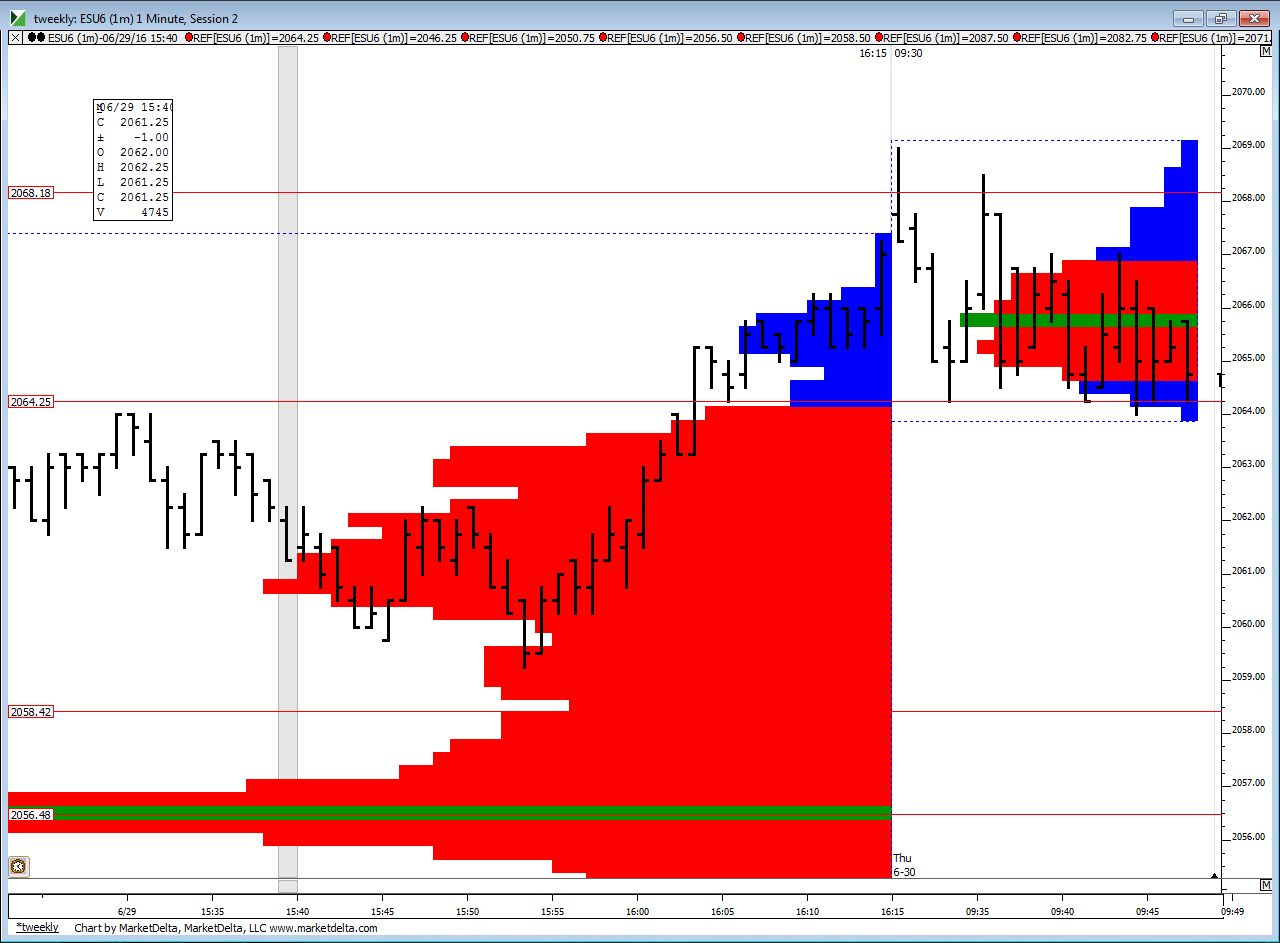 taking something as we print 62.25...there is an overnight swing there and I may be off on my 61 number...final will try for 59.50 but either way this day is over for me....
a closer examination of the 62 area , why I covered and other ramble...I think I kept it under 2 minutes...hope all have a great weekend...I'm starting mine now and taking a breather tomorrow....taking last at 61...somebody else can try and hold for that 59 pivot but it won't be me