ES Monday 10-10-16
Lines I'm looking at today...keep in mind that the bond market is close but equities are in full session.......so we may see a lot of two sided trade without the bonds to help guide direction from players who use those



Really scrambling this Monday morning. Couple of quick charts. Last week was another inside week but right at the open we breached last week's high and are fighting it out there. Last week's
VPOC
at 54.25. Monthly profile too shows consolidation.
Click image for original size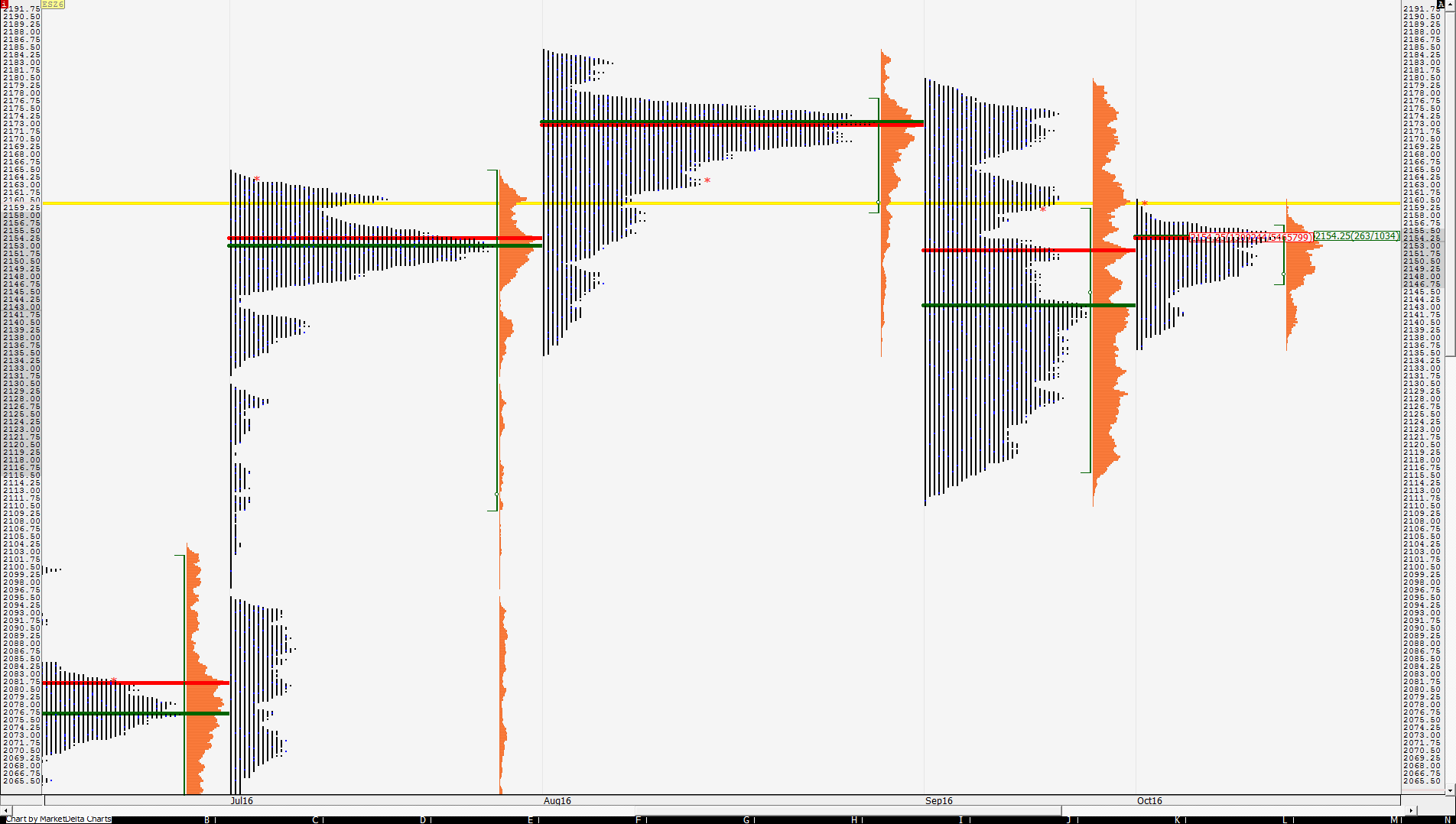 Click image for original size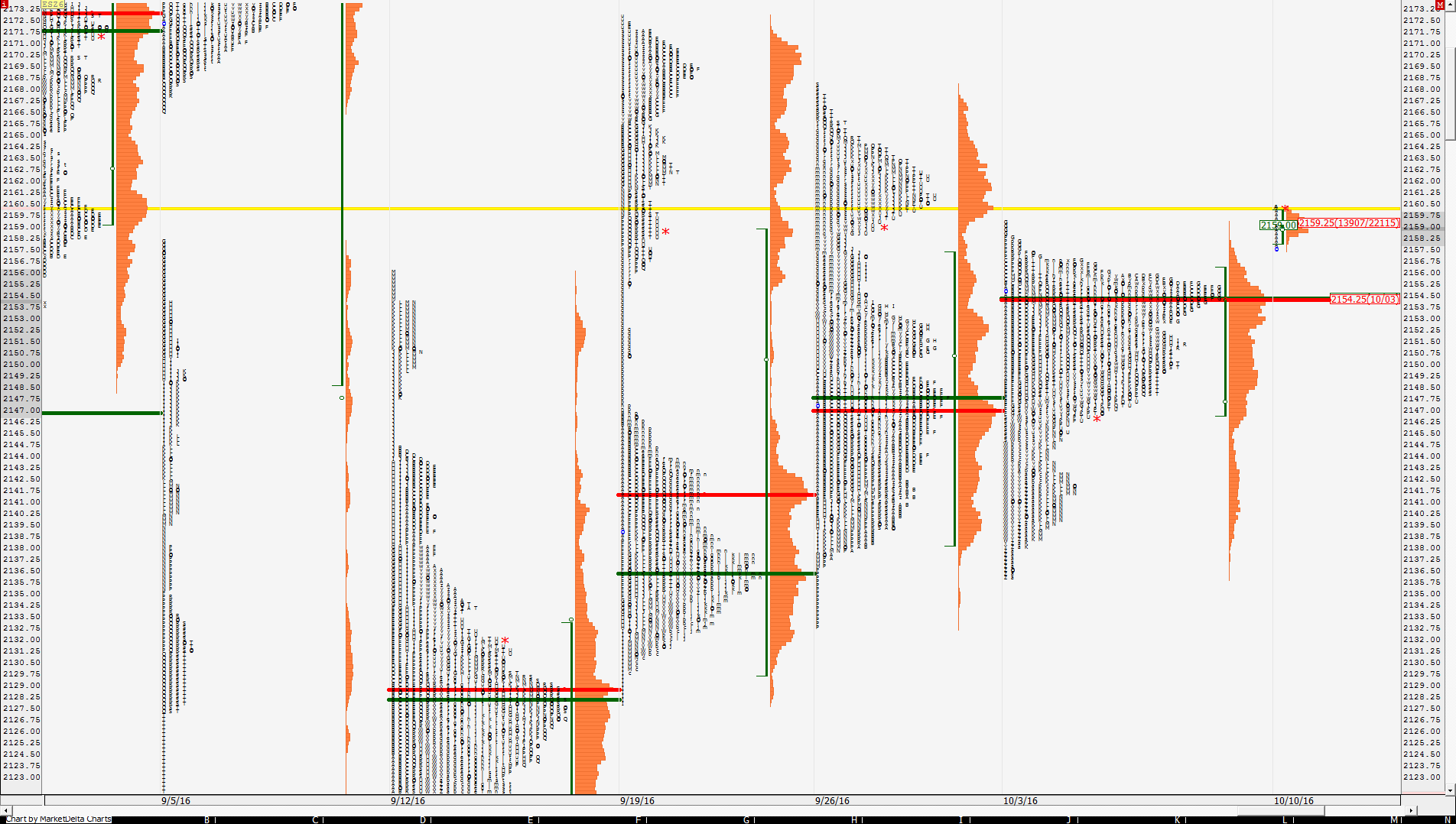 looking to sell at the 62- 63 ( which is also
split
of floor numbers).....hopefully for 59 retest...otherwise we may seem them push for that 68....expecting two floor numbers today.......taking small tries and small losses...no adding in today
well, this has been a barrel of fun today so far...
yes but they did what they were suppose to do.........made us work longer today...would have been better skipping today and then trade with more contracts tomorrow....goes to show you how much they watch the bonds...tomorrow is a jewish holiday at sundown or sometime like that so we may see more of the same..