ES Friday 6-30-17
I'm not trading on Friday but there were so many nice bell curves ( think High and Low time areas) that I just had to post it in case my lines match up with some of the work a reader may do to confirm their numbers....Have a safe and happy fourth for those who celebrate it ...My favorite chart
Click image for original size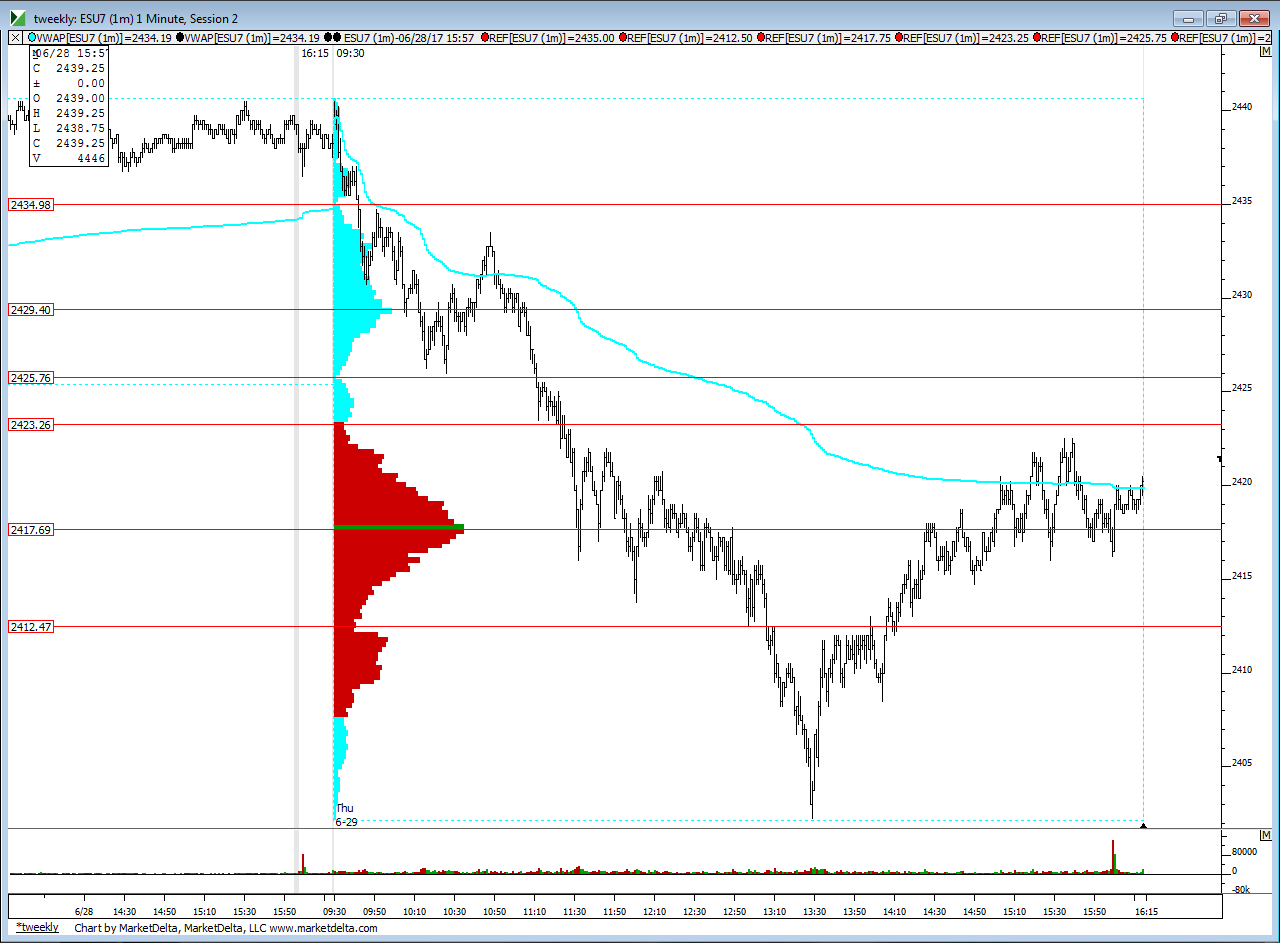 Area's of interest for me... Volume
VA
H at 27.25 and
O/N
H at 26.75.. Poss short areas. on the other side we have Pivot at 21.00 and yesterday close at 20.00. After such a wide range and right before this holiday, It will be intersting to see if we are responsive today.
Am short at 26.75 (ON H) and hold for 24 area
If we get up over the volume
VA
H (27.75) then I will be exiting the positions. We reached 24.50 and was thinking it would hold. Right now were trading through the
O/N
H so this is the determinate for me
pulling off 1st at 24.50, hold for 21 area
Adjusting stops to BE (26.75) and just putting my target in for 21.50 (2
ticks
shy of the pivot).. I'll let it play out from here
Ok folks, that's it for me.. out at 2150.. not too bad today before holiday. anyone who is sticking around watch for pivot at 21 and yesterdays close at 20.. Volume
POC
is 16.75.
See everyone Wednesday!
as long as 23 - 25 holds price back then bell theory will send this back to 2417 - 2418 !