ES micro trading 03-22-22
ES micro trading 03-22-22
Good morning,here's how I see things.First the big picture: weekly chart is positive on a recent buy signal. Daily will go to positive if we can hold closes above 4372 for maybe the next two days ... Now in the shorter term: consolidation at 4473 , bulls want 4479 next ,while bears want 4453 or eventually 4432 area. Today should be a red bar but a slightly higher high is always possible.Time is running out for bears who want 4100 tested or below. Just my opinion
30 min chart as we head to the open and last notes
globex
action.
Click image for original size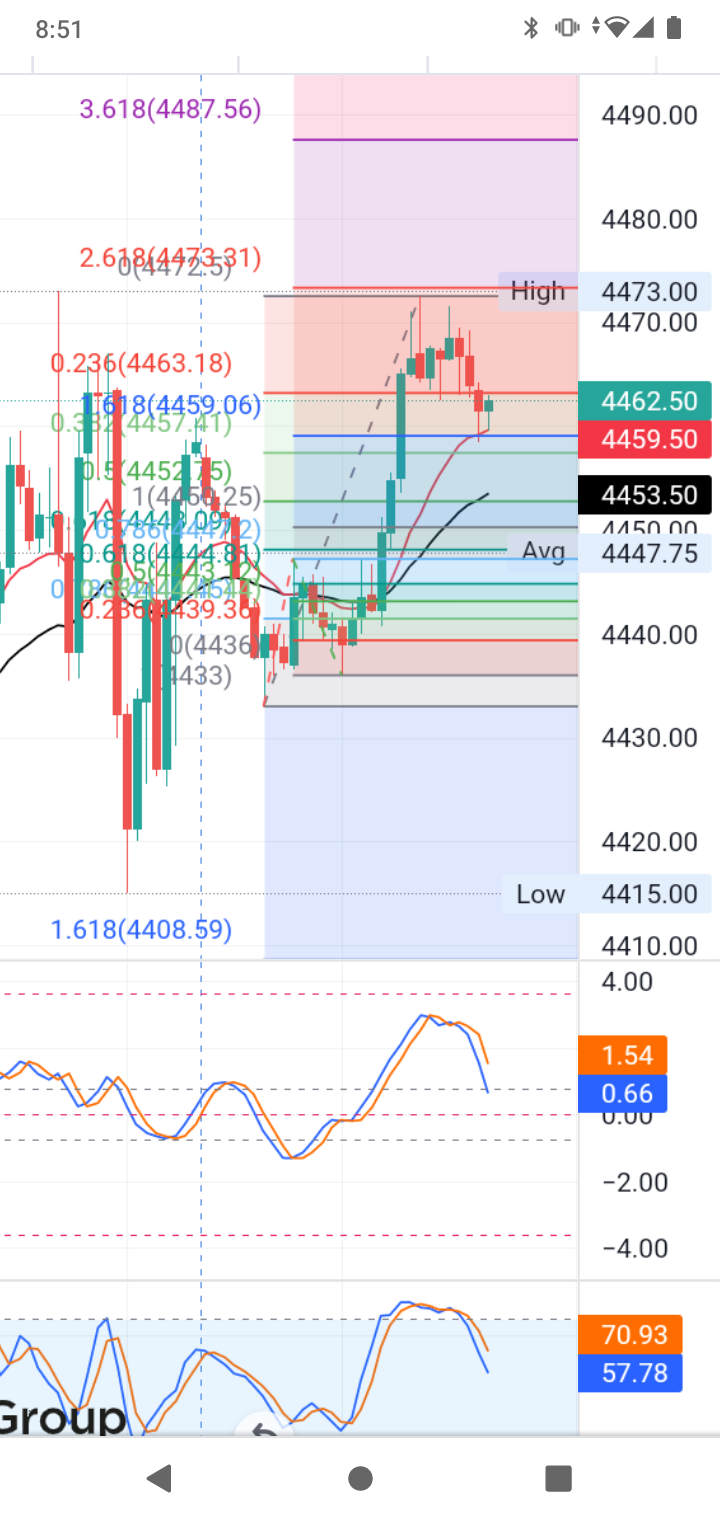 Next stop 4495. Could be a short scalp!?
Sold 4495, hoping for at least 4485
Still alive, barely . Stop at 10 handles due to the massive volitility.
Stopped out...going counter trend in a bull phase is always risky....hope uweresmarterthan I was
Well it's very bullish today so I'll try about 4487-88 if I can get it
Finally got with the trend...exit above 4500,maybe 4501.50
Oh yeah, raised my stop to 4487.
Have to leave in a few so I exited 4502 for a 15 handle profit. Normally I would have raised my stop to 4496 and keep riding this bull! Good luck all!
I guess this thread is not very useful because I haven't gotten a single vote or comment or criticism. Good luck to all.