ES 10-05-22
Lots more work to do on the calendar (still behind cause of the hurricane) but here is a preliminary look
Click image for original size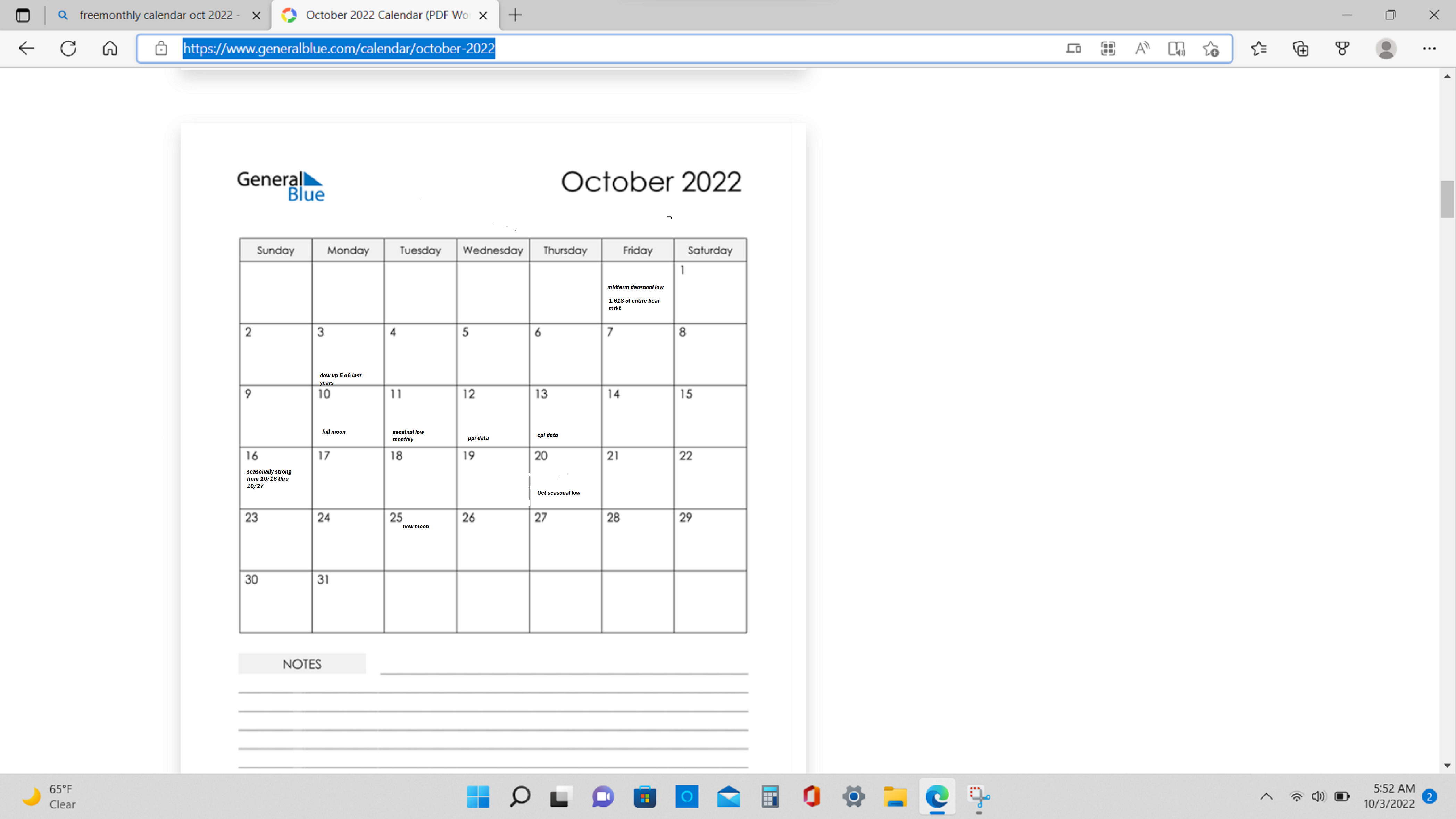 Fist stop should be around 3752, then 3748 and finally 4737-8.50, if we continue down. im trying a very risky buy scalp at 3752 but indicators remain negative so its dicey!
wow, we got there as i was typing so i missed it,but it gets to 3738 i will attempt a long scalp
well imlong from 3738 but looking for a quick exit of 10-15 points cause
ticks
remain very negative / It seems more likely the wed-fri decline may have started.. we`ll see
well i exit at a 10 point profit on each (2 contracts) no runner here.
Ticks
are trying to recover from -800 to about -375 but the indicators are still very negative and this is countertrend
well i sure bailed too early but thats ok, id rather be selling today anyway
im selling 3758 if im not too late