ES 10-19-22
Yesterdays range was only 80 points and on strong volume. I have pointed out in the past that tops are small range days and today the 5 day avg range is a huge 116 points , so we have to look carefully at todays action. My gut says to look for a good short scalp today , although i still believe the recent low at 3502 could be an intermediate term bottom
Going to try a sell at 3744.
Thats why i always start with a 10 point stop....short 2 at 3744, exiting one here and holding a runner,.
I will wxit the runner at 3730 if they let me, stop raised to 3751
ticks
avg . started at zero and took a big dive to minus 600 so this could be a turning point coming up 3685-89?
Nice profit on a
globex
trade . currently watching.
Click image for original size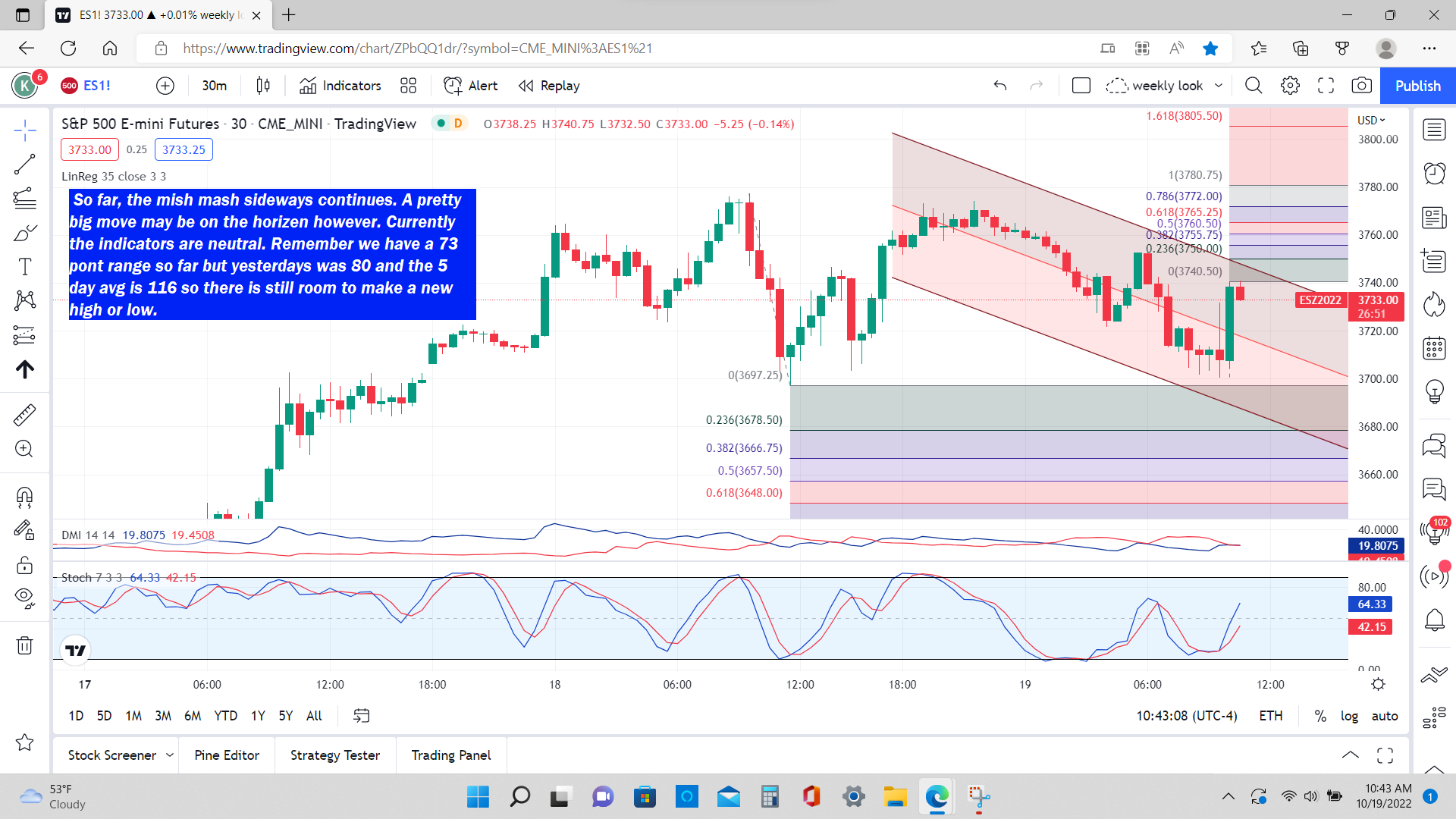 tick
avg around minus 400
From sentimentrader: Over the past two months, more than half of the days witnessed all-or-nothing behavior, with more than 80% or less than 20% of volume flowing into advancing securities. This is on par with only a handful of markets in the past 60 years, all of which preceded gains of 20% or more in the S&P 500 over the following year.
I think this 3713-15 area might be a good buy scalp but im passing cause the mish mash sideways action
The better play would be to sell on a small rebound ,say 3691-3. since the 30 min chart has gone to a sell. Have to leave for an hour. Good trading!