ES 2-2-23
You want to be a buyer today for the cycle top. But here is a small countertrend trade im in.
Click image for original size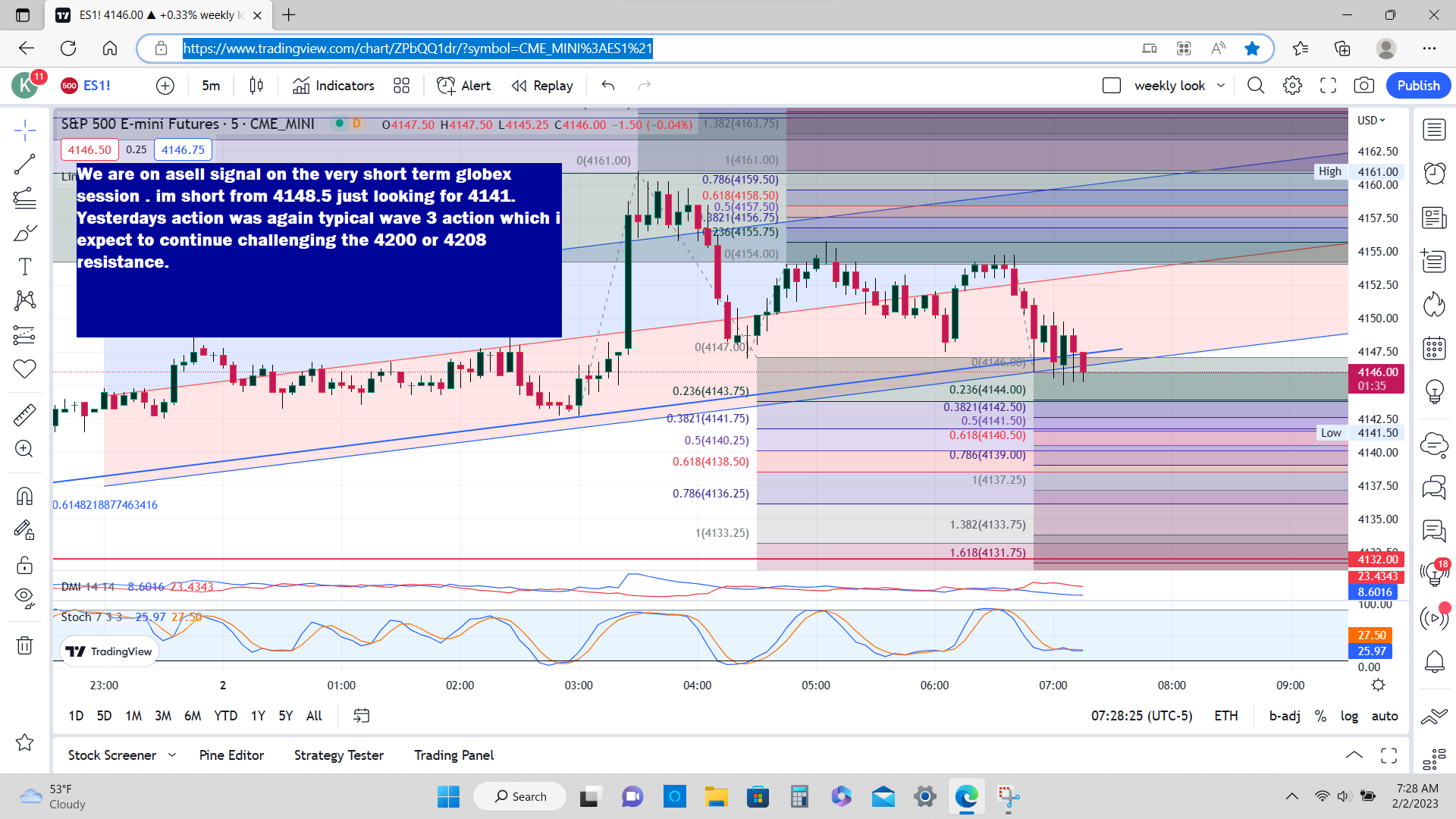 stopped out at 4054.50 for a loss of 6. Had a nice buy scalp earlier that i bailed on for 3 point profit on each. So i start the day down 6 ... i`ll wait for the regular session for a buy oppurtunity
A visual on how interest rates have changed over the last 3.1 years.
Click image for original size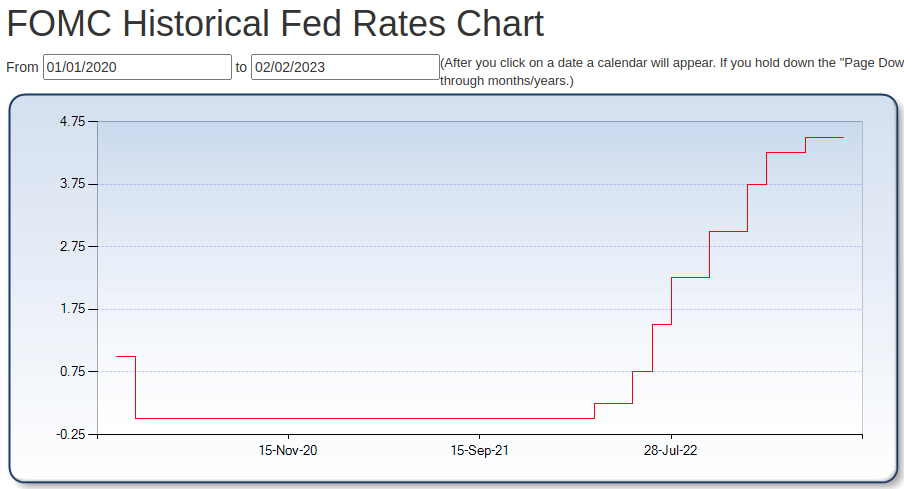 Source:
FOMC Historical Fed Rates Chart
I will be a buyer at 4053 this morning
Missed by 2 points.... buying 4187
Long a couple now , holding for 10-15 handles
Refer to the 11:40 post for the chart... We have gone sideways for about 2 hours now but near the highs . I consider that very bullish action . In other words, i think it pops to the upside this afternoon
exiting 4202 on both if i get lucky... this trade is taking for ever!