ES Weekend Update 2-11-23
ES Weekend Update 2-11-23
Nice recovery coming off the 4160 low. It was a very narrow range day Friday which is more indicative of a short term top than bottom. Monday could be fun but Tuesdays
cpi
will set the weeks direction.
Click image for original size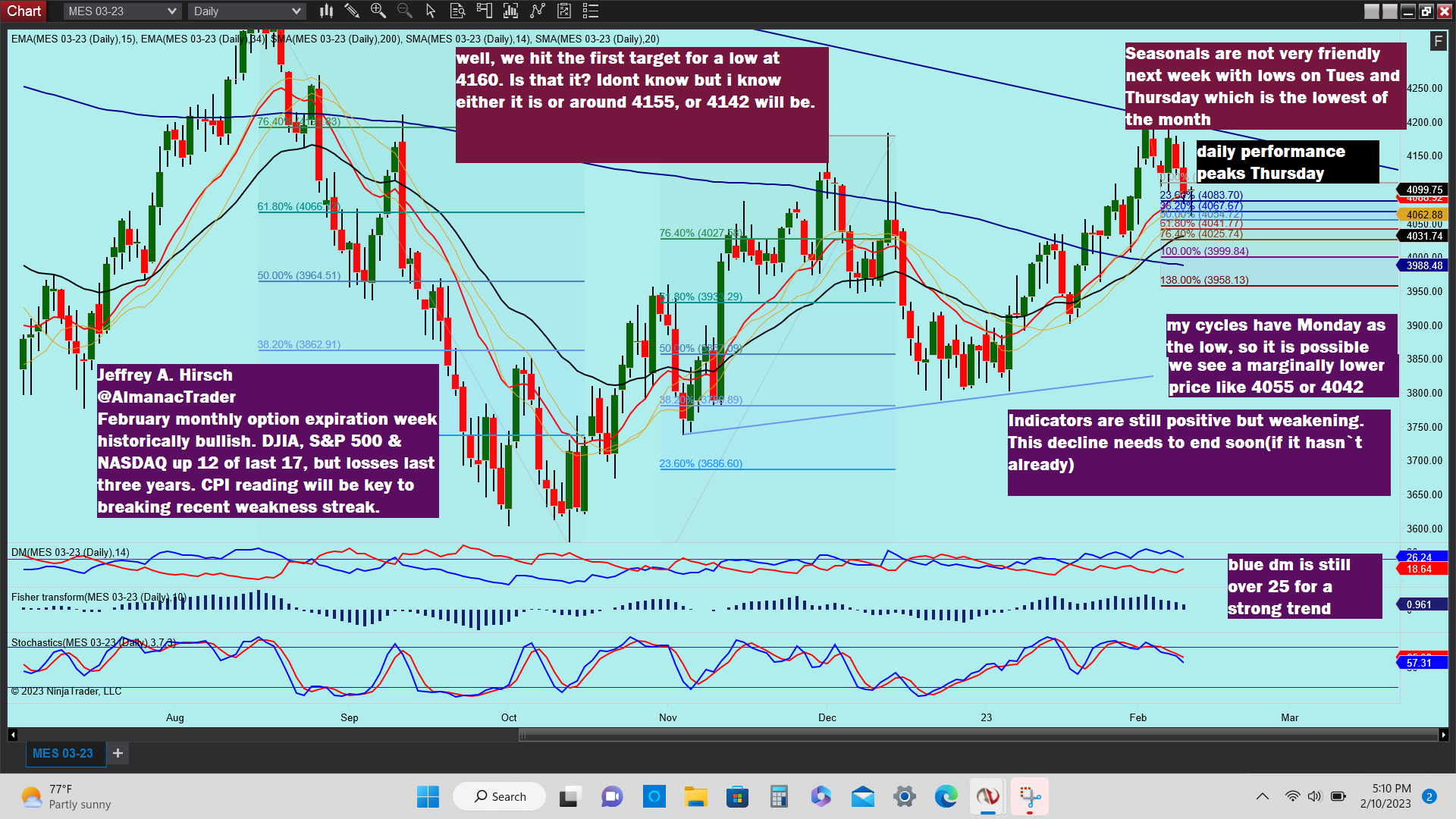 Oops another typo ...of course I meant 4060,4055 ,and 4042
TradingEdge Weekly for Feb 10 - This is not bear market participation, optimism is extreme, OJ is juiced
This week, we saw more compelling evidence that the rise in stocks is consistent with bull market behavior. Some indicators of internal participation are showing readings never before seen during ongoing bear markets. The recovery in stocks has predictably resulted in a jump in Dumb Money Confidence. OJ is going parabolic Courtesy Sentimentrader
There has been a lot of discussion among traders on the internet in the past week or so regarding the v
vix
. As you know, i follow the
vix
which recently triggered a warning per my analysis for a decline. We then declines 150 points. Earlier a similar warning produced a 170 point decline. Anyway, the vvix is the volitility of the volitility (
vix
) and is apparently followed by many traders. I find it very interesting and a good gauge for when a major top is expected. Here is a good explanation of it from Cyclesfan with the current status of it. Hope you find it interesting too!
Click image for original size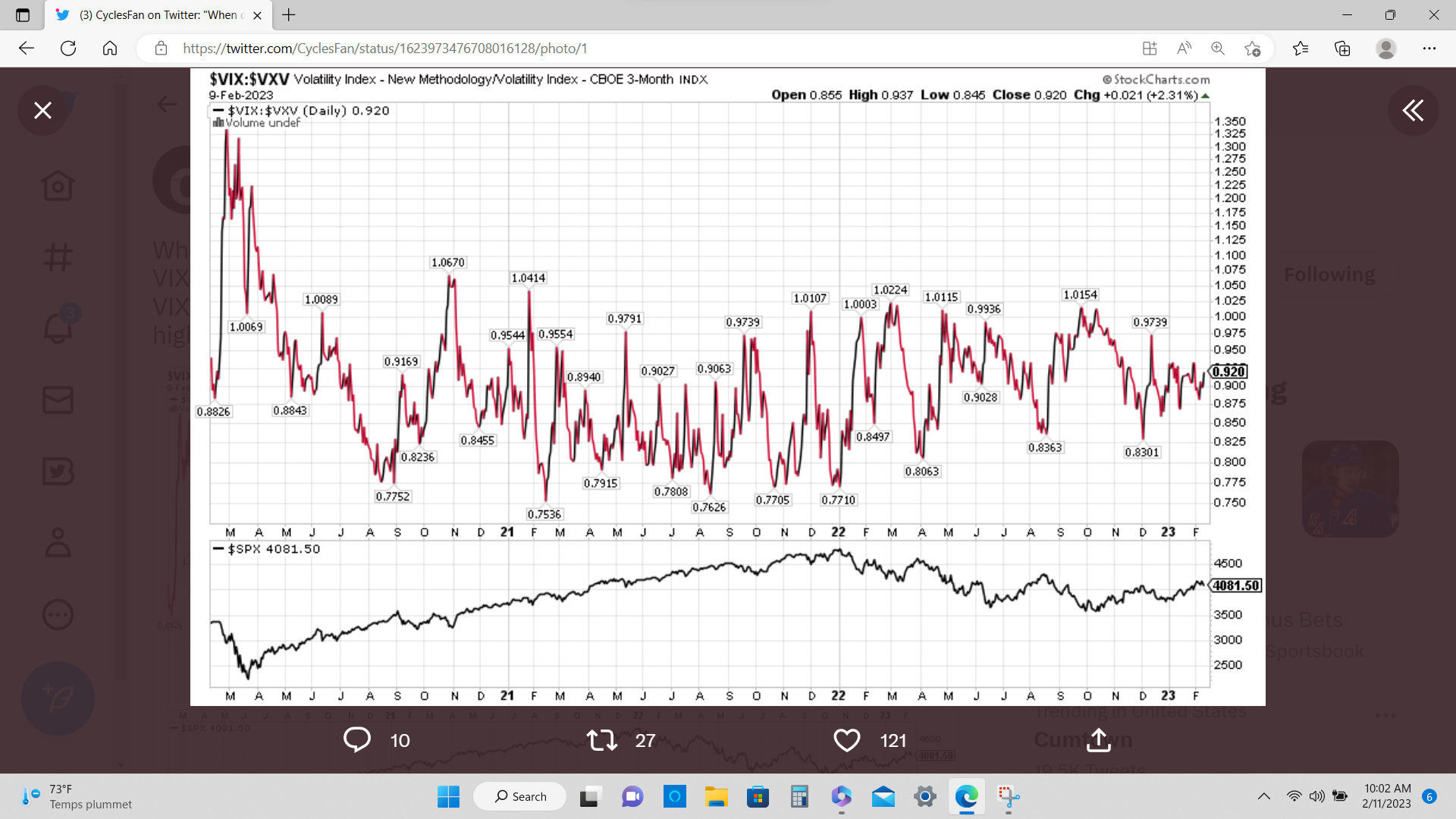 When does $SPX make significant highs? In a bull market when the
VIX
:VXV ratio drops to 0.77 or lower. In last year's bear market when
VIX
:VXV dropped to 0.83 or lower. That should you tell that the recent high wasn't a significant high despite the bears hoping it to be one.
Im shooting for a 4111 exit on both since i have a projection to 4113
Im long 4093, underwater but still hanging on... the danger is the broke the consolidation to the downside and probably want 4077. Wish me luck....On the plus side all charts are positive... barely
Stopped for a loss of 10 on each ...selling 4185
correction... make that 4186.50
Hey kools,
I've sent you an email. Please let me know what you think.
Thanks