ES 2-23-23
Today is an important day. I have today as a cycle low and its the worst performance day ,historically, of the month. But with a fresh sell signal on the daily this might not mattter very much. It is possible that we just saw the decline low a day early, but i rate this as a lower odds outcome . The rally today (if we get one! ) will likely fail,imho.
Click image for original size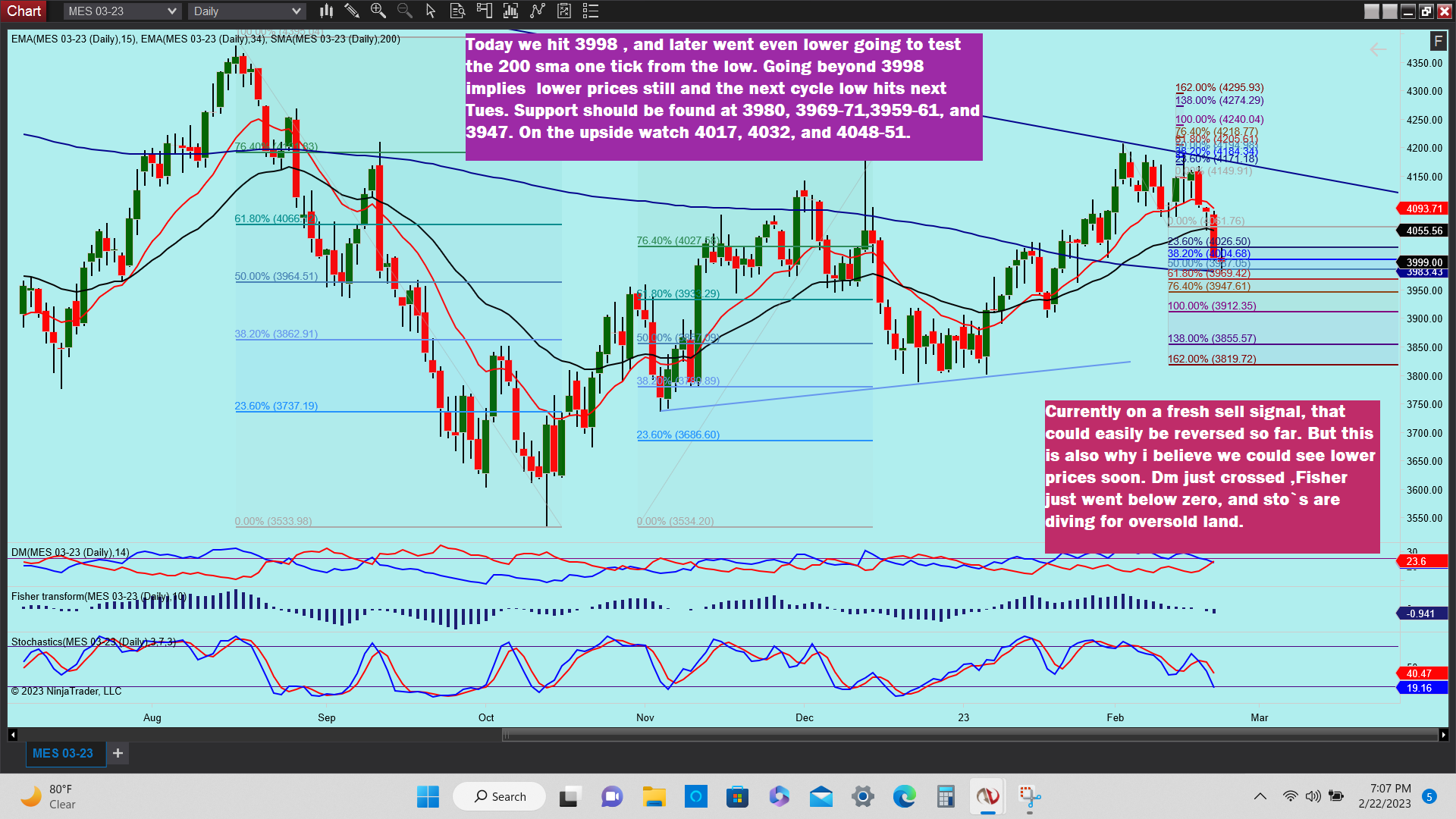 order to sell cancelled...
I will try a scalp buy at 3992, should it get there
Long a couple from 3992... the best way to play this morning with all charts negative would be to short, but im hoping for a small rebound here for a few points.
stopped out for aloss of 10 on each....watching
Selling 3987 50 to see if i cant get on the right side of this market.
ok, it took its time but im in! Short a couple from 3987.50
Just jumped ship at breakeven.. its just too late now