Merrill Lynch MER
Merrill Lynch MER
Definition of 'Merrill Lynch MER'
MER was the stock ticker symbol for Merrill Lynch, which was the largest independent broker until the
Global Financial Crises (GER)
at which time the firm was acquired by Bank of America under distressed circumstances. It is now known as Bank of America Merrill Lynch and has been merged into the bank's global banking and wealth management division.
MER was used in a number of trading strategies as a confirming directional indicator. For example, in the High Five strategy it was one of five key components that had to setup correctly before a trade could be taken. The other four were (1) NASDAQ Composite Index, (2) the
$TRIN
, (3) the
$VIX
, and (4) the
$TICK
.
This is what the Merrill Lynch monthly stock chart looked like in last three years of trading.
Click image for original size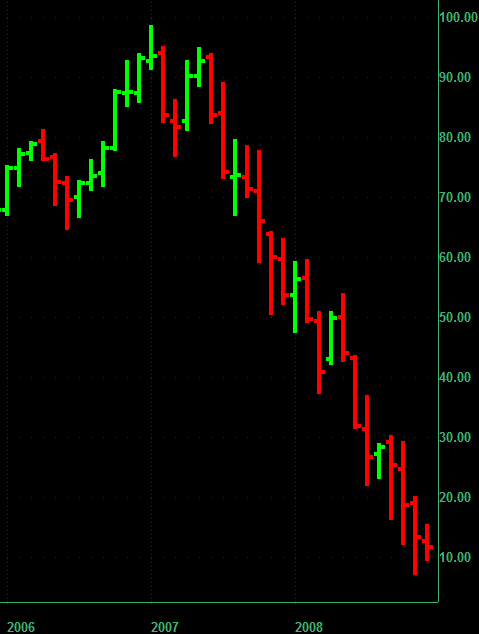 Do you have a trading or investing definition for our dictionary? Click the Create Definition link to add your own definition. You will earn 150 bonus reputation points for each definition that is accepted.
Is this definition wrong? Let us know by posting to the forum and we will correct it.