Market Map
I used alt-printscrn to capture my daily intraday predicts+actual
SP
plot and then the windows accessory "paint" to paste the clipboard results and then saved my very first gif file a little while ago.
Below chart shows my own predictor program NAILED the intraday movement of
SP
index on monday 31 dec and goes a long way in confirming that price movement can be VALIDLY predicted using historical data (at least it was monday)..
Click image for original size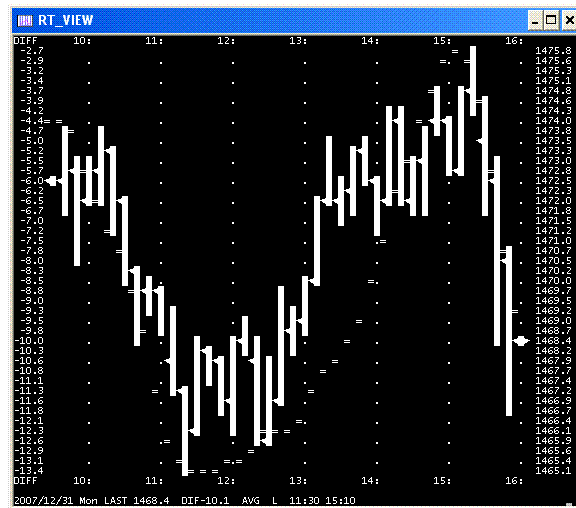 dave in cocoa beach florida
Hmmm, so far I'm batting 00 in 08

In the future,
I will refrain from posting any day hilo time prediction thats showing a trade window less that 5 hrs. I expect that will limit my predict charts to about 1/week. Hopefully that will raise my batting average.
no forcasts just what is. i never know what is going to happen next. but here are two example from yesterdays trading that result from mapping the market in a different way. price at a line from medianline set is important... confluent with red spike line... we go to work... break of green trend line.. trade is on.from the kane traders.
Click image for original size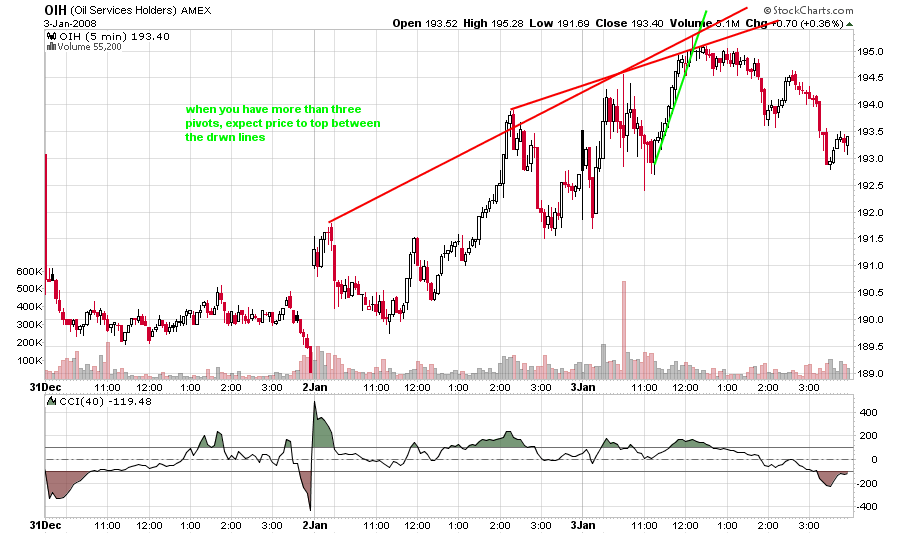 Click image for original size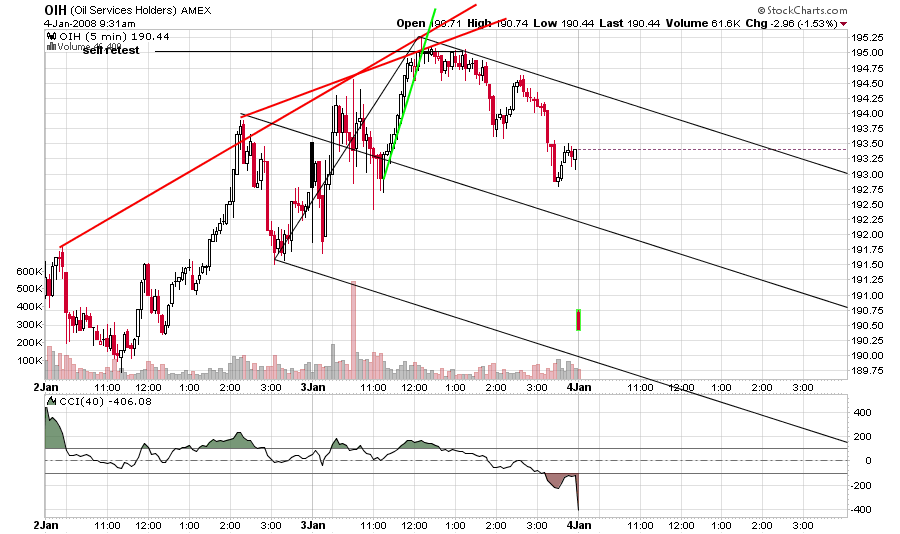 here is how kane traders have been trading
AAPL
the past few days using the same setup... price at line... spike line.. trendline break...
Click image for original size