ES array triggers
Example of using an established array of levels to trade
ES
.Cyan is the strongest trigger and blue being the weakest. 10 minute bars starting on any of the array levels to be interpreted as an entry to a long or a short.
Click image for original size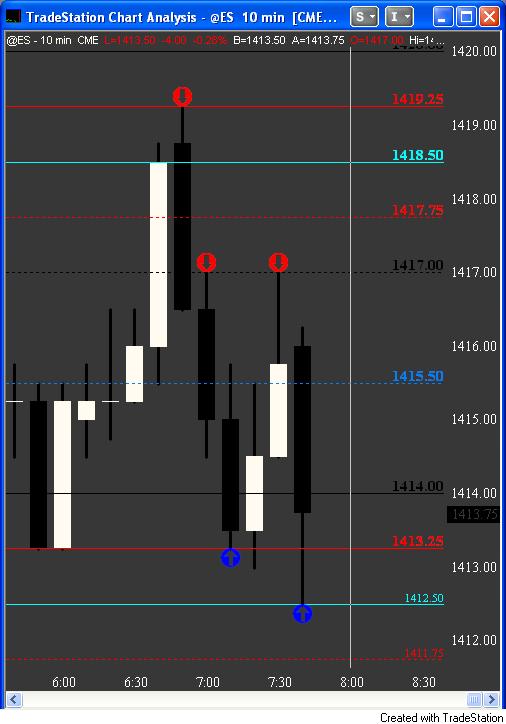 sorry wrong chart above this is the
ES
using levels logarithm
Click image for original size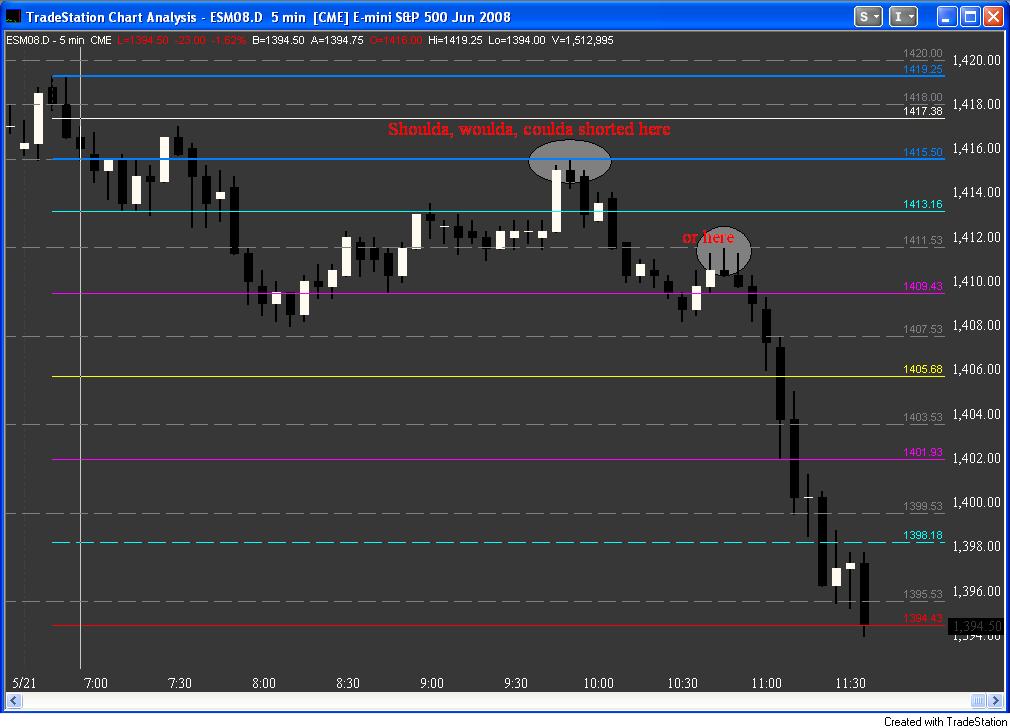 Bruce: Thanks for the charts. The short @ 1450.50 was a smart entry IMHO.
Do you think the
FOMC
helped these shorts continue down?
Ben
are you going to explain how these are derived or should we start "cracking the code" ourselves?
I'm a big fan of explainations in posts but whatever works for you is good....perhaps we can start a number service with these levels...
Array is a proprietary system and that is all I am going to post. I indicated to the vendor that I wouldn't put it in the wind.
quote:

---

Originally posted by Bruce Johnson

how do you upload a pdf file?


---
You had a comma in the file name which was causing problems. I fixed it.
why subscribe to some number guru when you can do it yourself? here is how snp500 trader calculates his pivots