Short Term ES cycles.
Click image for original size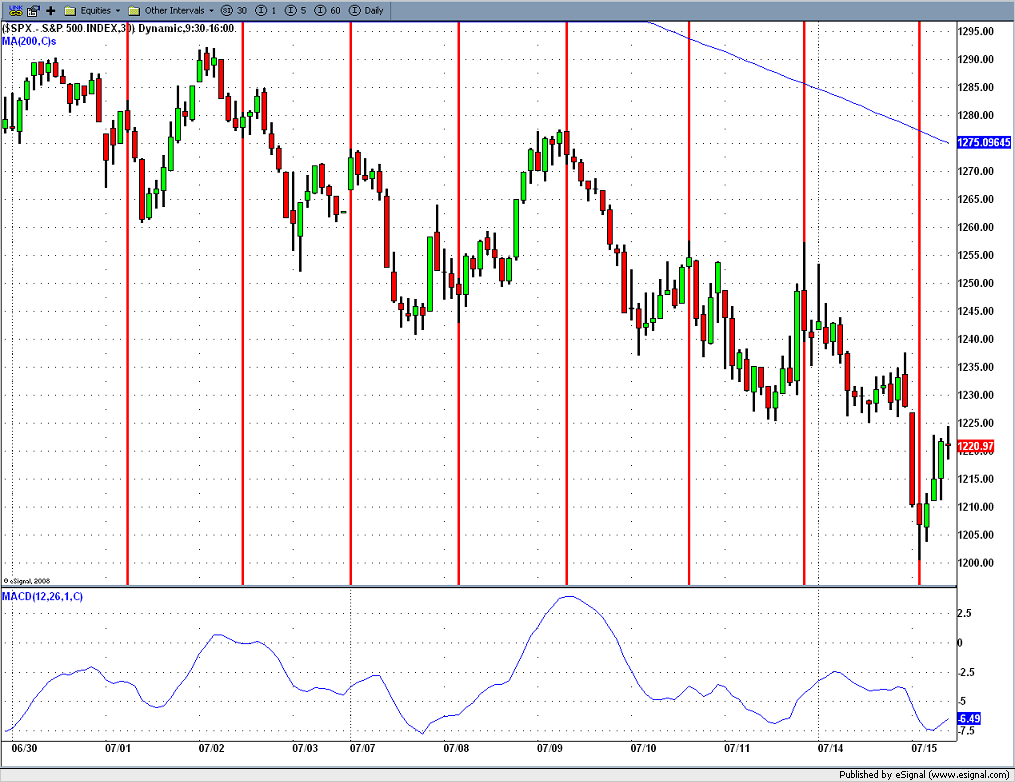 Each one of these red lines is 16-30min bars this cycle has been lasting at least since late 06. Next reversal is due at 11:30 tommorow 7/16.
Thanks for these Joe ! How much weight do you personally give to these ? In other words , suppose you get a good signal to get long from 2 indicators but these cycles are pointing to a top?

Bruce
Hey Bruce,
These cycles carry a lot of weight, I use them more of a counter trend approach so If they don't line up with my numbers then I must have calculated something wrong. Time with price is right on as long as there is no human err present. Here's a 5 min chart with the same cycle but broke futher down. I use these turns in cycles as a turn in price. The greater the turn the greater the turn in the
ES
, but with so many cycles on so many time frames If you are unaware of other larger cycles you could be left holding the bag...
Click image for original size
Click image for original size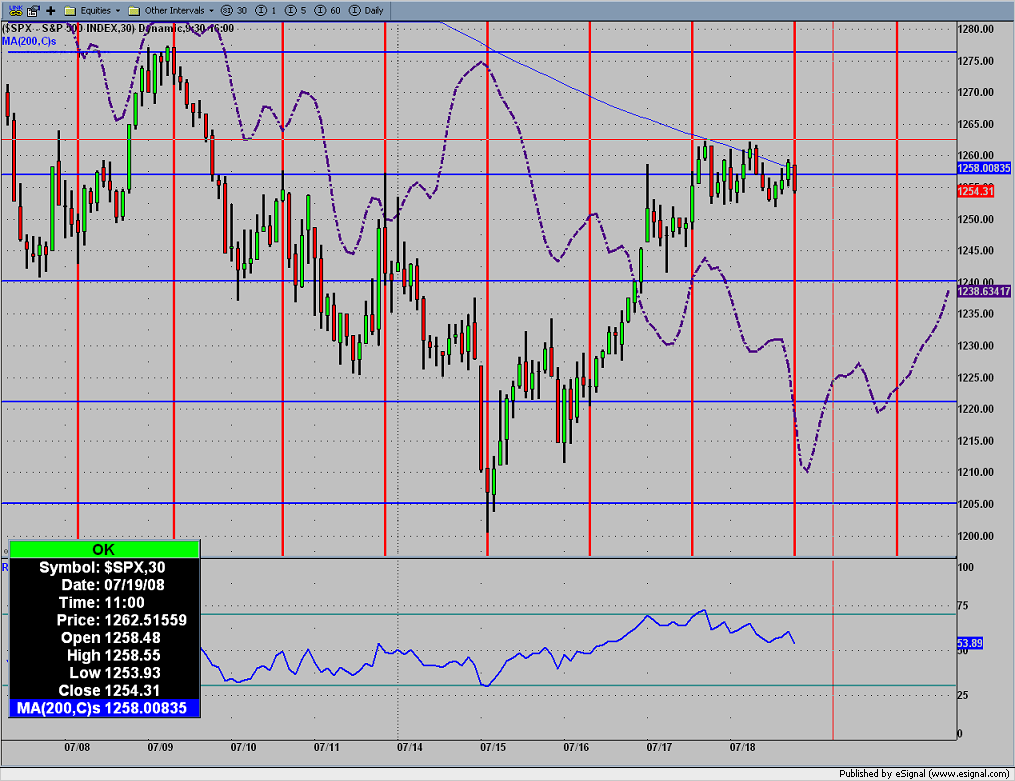 Cycle out @ 2:30 today next one due 9:30 tues morning. The purple line changes direction @ 15:30 30min bar today, showing a change in trend.
Hey gio,
I wrote it, its not an efs. Could you write an efs for an
esignal
addon? if you can or anyone please post to the forum.
quote:

---

Hey gio,

I wrote it, its not an efs. Could you write an efs for an esignal addon? if you can or anyone please email me @ [email protected] if your interested

---
yes, i can code it as an addon
i'l give you a shout sometime
g